How to prepare for a virtual case interview
Contemplating a job change or interviewing for a new job can be stressful, but with the advent of social distancing due to the Coronavirus (Covid-19), norms around a lot of jobs, including the interview process, have transformed. We've moved the majority of our workforce to working from home, and with the health and well-being of our candidates, associates and communities in mind, we've transitioned to virtual interviews as well. In this new, and hopefully temporary, normal, we want to help you navigate the interview process and feel confident throughout your journey to join us here at Capital One. To help navigate that change, we're offering some suggestions to support candidates who will participate in case interviews virtually. We've already covered our top tips to ace your case interview, but you may be wondering how to tackle a virtual case with confidence.
The primary difference between an in-person and virtual case is, of course, that your case interviewer won't be in the room with you. Most likely, you'll be connected virtually via a Zoom video conference call, so you'll still be able to see your interviewer and show your work. Setting up your interview environment, confirming your technology is working properly and getting yourself in the right frame of mind are just some of our tips for how to prepare for any virtual interview. To make the virtual case interview as smooth and as comfortable as it would at one of our interview suites, here are our top tips to help you with your virtual case interview.
Getting case materials
Your case interviewer may have materials—like a copy of the case, a handout or design challenge—they will need to share with you. Your virtual case interview will most likely be set up via a Zoom interface, so your interviewer will set up a digital instance of the case documents using their internet browser window or an application like Word or Google docs. They'll then share their screen with you within the Zoom meeting. If you have trouble seeing any documents, be sure to let your interviewer know so they can resize it for you.
Showing your work, virtually
Your case interviewer is trying to understand how you think, so you should be prepared to show visuals as well as talk through your approach to problem solving. Your virtual case interview will most likely be set up via a Zoom interface—once you're in the Zoom meeting, you can use the Whiteboard feature, a Word document or a Google sheet to take notes and share your work. An added benefit of using the Whiteboard feature in Zoom is that it has both text and drawing capabilities. To access the Whiteboard, or share your screen so your preferred digital tool is visible, select Share Screen at the bottom of your Zoom meeting window, then select Whiteboard or the application window.
It's important to note that these features really only work on a computer—if you need to complete your case interview via a video interview on your mobile phone, you'll need to use paper and a pen to take notes and write down your work. You can hold up your paper to the camera so your interviewer can see your work or take a photo of your paper and send it to them. In an in-person case interview, you typically would be provided with paper and pen, but since they can't be provided to you in a virtual interview, be prepared by having them on hand.
Take time to organize your thoughts
When you're not sitting in the same room as your interviewer, you may feel added pressure to fill the silence or answer quickly—be sure to ask for a minute to organize your thoughts and start developing a framework for problem solving.
Showing your thought process—structure matters more
Like with any case interview, the framework is critical to conveying how you approach problems, how you structure your thoughts, and how you take in information and prioritize the inputs. Structure matters even more when you're casing virtually because having a structured framework will help you create and communicate a clear and direct solution to the problem. Breaking down your plan of action using numbers will make it easier for your interviewer to follow along—for example, "First, I'd consider X. Second, I'll calculate Y. And finally, I'll determine Z." As you're analyzing the data, be sure to reference the framework you've communicated as your anchor point as you work through each area of focus.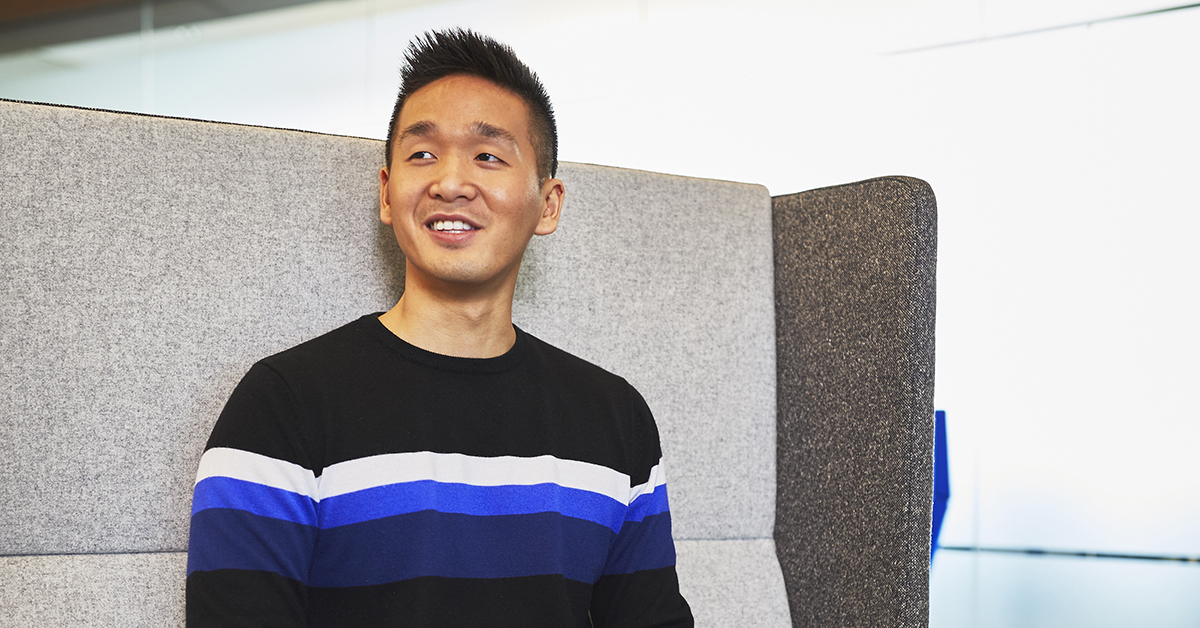 Simplify & confirm understanding
Virtual case interviewing can put your communication skills to the test even more so than in a face-to-face interview. It will be harder to read each other's body language and for you to share what you've written on paper, so clear and structured communication becomes much more important.
Here are five tips to help you communicate more effectively during your virtual case interview:
As the case is presented to you, listen carefully to the information provided, and then summarize the problem statement as you understand it to make sure you are aligned on the inputs and objectives. Be sure to ask clarifying questions—your interviewer will provide additional information as they are able to.
Formulate clear and simple hypotheses to help your interviewer follow your train of thought more easily. As you identify areas for additional analysis, ask for additional data to quantify your analysis. Be clear about any assumptions you're making and walk your interviewer through any calculations as needed.
Over-communicate with your interviewer and speak clearly, specifically, and explain your thought process and problem solving throughout each stage of the interview.
Be prepared to answer plenty of follow-up questions because your interviewer will want to ensure they understand your thought process and solutions.
Check in with your interviewer as you're explaining to confirm they are able to hear you well and are able to follow your explanations.
If you experience technical problems or a lagging video or audio, try to stay calm and discuss with your recruiter ways to remedy the situation. If all else fails, interviewers will have your contact information and they'll contact you directly via phone to help you troubleshoot any Zoom or connection issues.
Copyright © 2023 Opinions are those of the individual author. Statements are deemed accurate at the time of posting. Unless otherwise noted, Capital One is not affiliated with, or endorsed by, any company mentioned. All trademarks and intellectual property used or displayed are the property of their respective owners.