Tips for mobile video interviewing
The health and well-being of our candidates, customers, associates and communities is our top priority, especially given the current uncertainty around the spread of the coronavirus (COVID-19). While we continue to monitor this quickly-evolving situation, we made the decision to move entirely to virtual interviews—an approach that ensures consistency in our interview process, supports fairness in our hiring process, minimizes potential health risks and reduces travel-related anxiety for our candidates. We want to support you throughout your virtual interview process, whether on a computer or if that's not possible, your mobile phone. If you are interviewing on a mobile device, read the following tips to ensure that the process goes a smoothly as possible.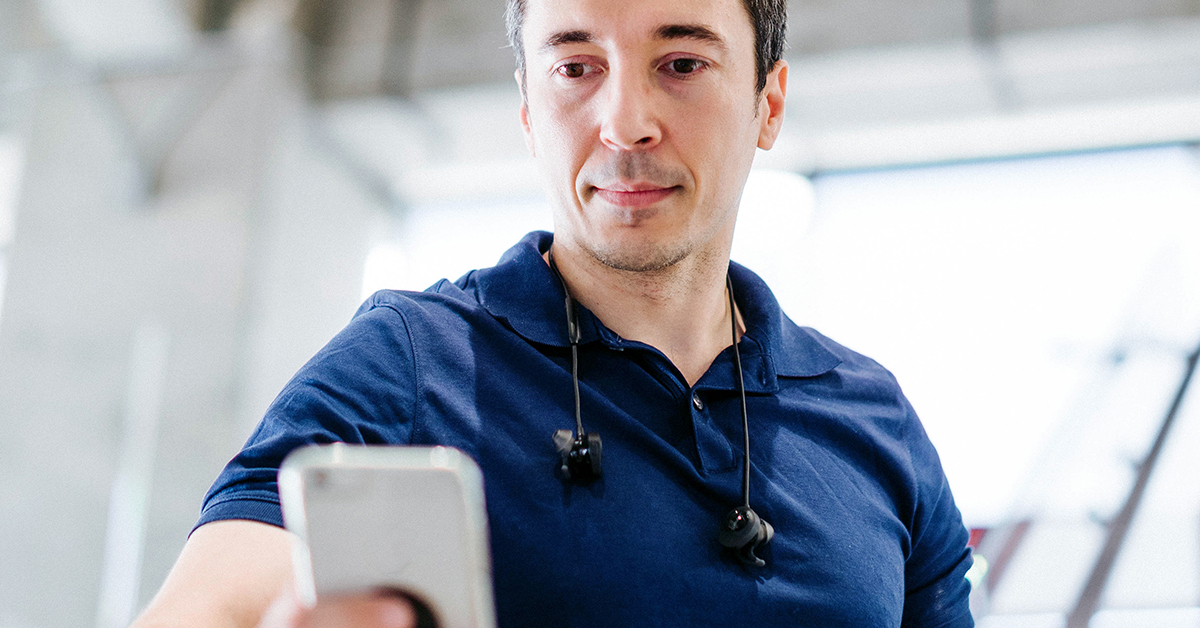 How virtual interviews differ from in-person interviews
Understandably, you might have some questions about virtual interviews—we've created virtual interview FAQs to answer your questions about the virtual interview process, including an overview of the tools we're using. Virtual interviews allow our interviewers to get to know you using video and web-conferencing services, without having to be physically in the same room together. You could experience a combination of three different types of interviews—Job Fit, Behavioral and Case Interviews. All of our interviews, regardless of the type, are now virtual.
While we recommend using a home computer for your virtual interview if at all possible, we realize not everyone has access to a computer, or even reliable internet, at home. No worries! Below, we've put together tips for how to use your mobile phone for a virtual video interview, and if you plan on using your phone for a virtual Case Interview, we've got you covered, too!
Choosing the best location for a mobile video interview
Our usual virtual interview tips still apply, even if you need to use your phone instead of a computer. Choose an interview spot that is quiet, where you won't be interrupted by a family member, pet or a neighbor mowing their lawn. Check that you have a strong signal or WiFi connection—if you do have any connection issues, let your interviewer know. They'll have your contact information so they can call you back.
Good lighting is key so the interviewer has a clear view of your face. Phone cameras can be tricky with lighting—make sure light is shining on your face, not from behind you. You may also want to make sure the phone is focused on your face. On certain phone models, you can reset the focus just by tapping the screen. This will help the camera adjust the lighting around you as well. Make sure you pick a spot where you can prop up your phone and don't have to hold it for the duration of your interviews. You can also use on of our Zoom backgrounds for your interview.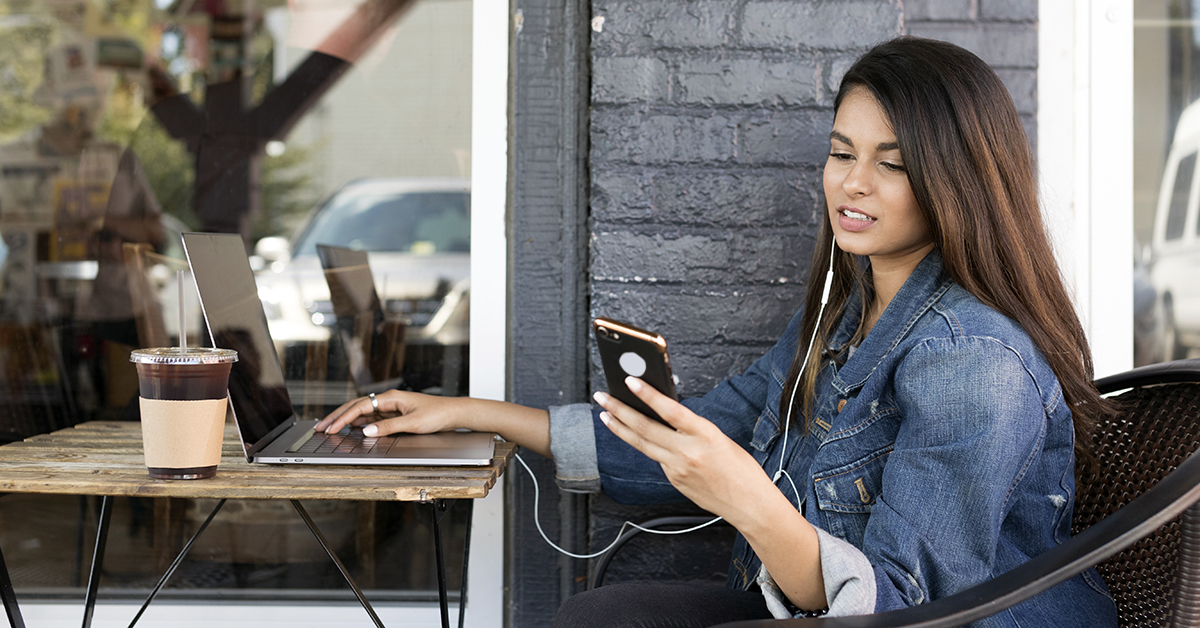 Hands-free mobile video interviewing
You'll want your hands free while you're interviewing so you can take notes (especially if you're participating in a Case Interview), and you definitely don't want to have to hold your phone through multiple interviews. Using a kickstand, tripod or a stack of books to keep your phone stable will keep your camera still and your hands free. Even if you choose to use a kickstand or tripod, you may still want to place your phone on a few books or box so your camera is level with your face (or even pointed slightly down toward your face for a more flattering angle). Looking straight ahead instead of down is more ergonomic, with the added benefit of looking more professional when the camera is at eye level (just like a video professional would do). Test your set-up on selfie mode or with a friend before your interview.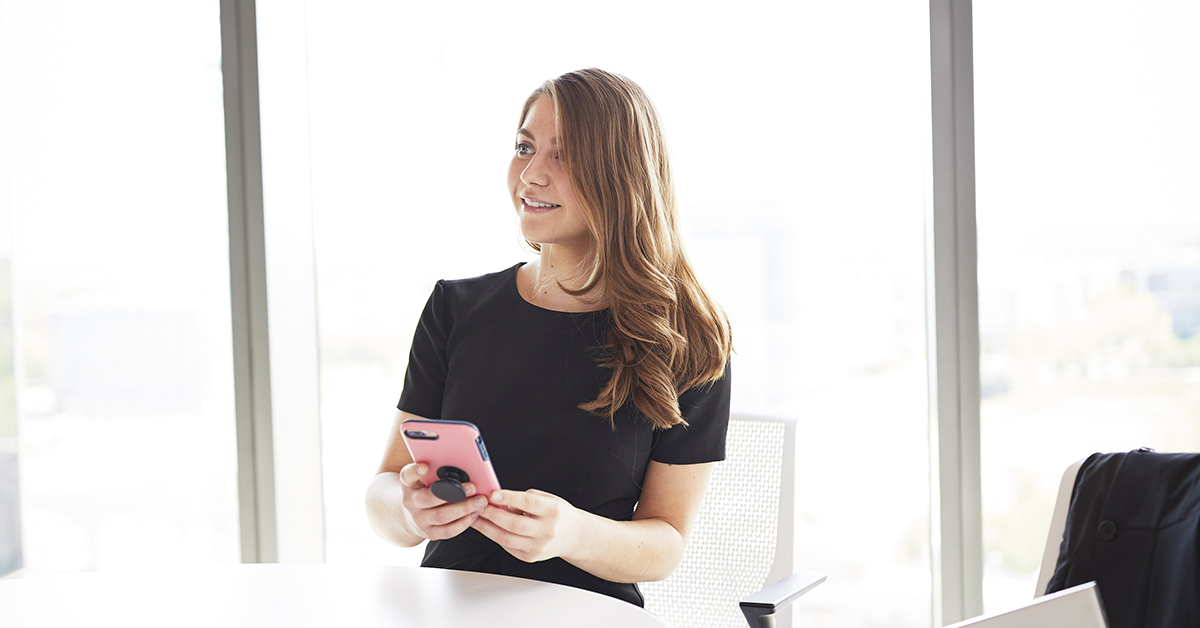 Audio for mobile video interviewing
You might be tempted to put your phone on speaker for the audio portion of your interview—we strongly recommend against it. Audio quality isn't always the best on speaker phone, and you want to be confident that you'll be able to hear the questions your interviewer is asking you—and you definitely don't want the sound to cut out in the middle of answering a question! Our tip for audio is to use microphone-enabled headphones so you and your interviewer can clearly hear each other. You'll get better sound quality and minimize background noise and echo with the microphone closer to your mouth. If you do have audio issues, and you've checked your connection, be sure to let your interviewer know so they can check their end, too! Also, put your cell phone on silent so your interview isn't disturbed by calls, messages or notifications.
Basic set-up of Zoom for mobile phones
Install the free Zoom app from the app store on your phone
Open the app and click on "Join a Meeting"
Access the Zoom meeting information sent to you by your recruiter and click on the link to join from iOS or Android. Alternatively, you can enter the 9-digit Meeting ID and password in the app.
Once you enter the meeting, you should be able to see your interviewer (the host of the Zoom session).
If you are participating in a Case Interview and need to share your notes so they're visible to your interviewer, you can take a photo of your notes and share them. Just click "Share Content" at the bottom of the screen and select "Photos" from the options.
We appreciate your flexibility as we work to ensure a great and safe experience for our candidates and our associates throughout the interview process. If you have any additional questions, please contact your recruiter who is ready to help!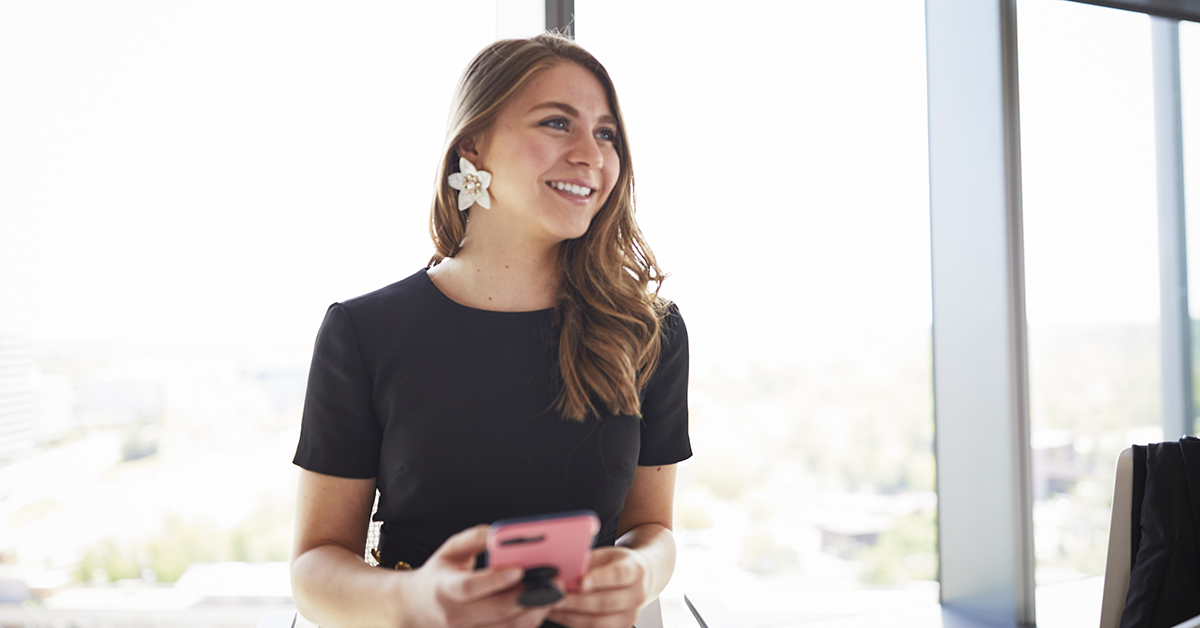 Copyright © 2023 Opinions are those of the individual author. Statements are deemed accurate at the time of posting. Unless otherwise noted, Capital One is not affiliated with, or endorsed by, any company mentioned. All trademarks and intellectual property used or displayed are the property of their respective owners.