How to improve virtual meeting productivity and communication
Thanks to Jennifer Lopez, VP of Product Management for the Capital One Digital Lab, for sharing her insights to inspire this piece.
Have you ever been in a meeting where someone has a flash of inspiration that takes the meeting way off track? Or how about when everyone has an idea to share and it's hard to find a break to even make your own thoughts heard? These situations frequently happen in meetings even when you're all in the same room, but it can be even more difficult to avoid them when everyone is working remotely and phoning in from different places. With a little planning, you can keep your meetings on task and give everyone a chance to be heard.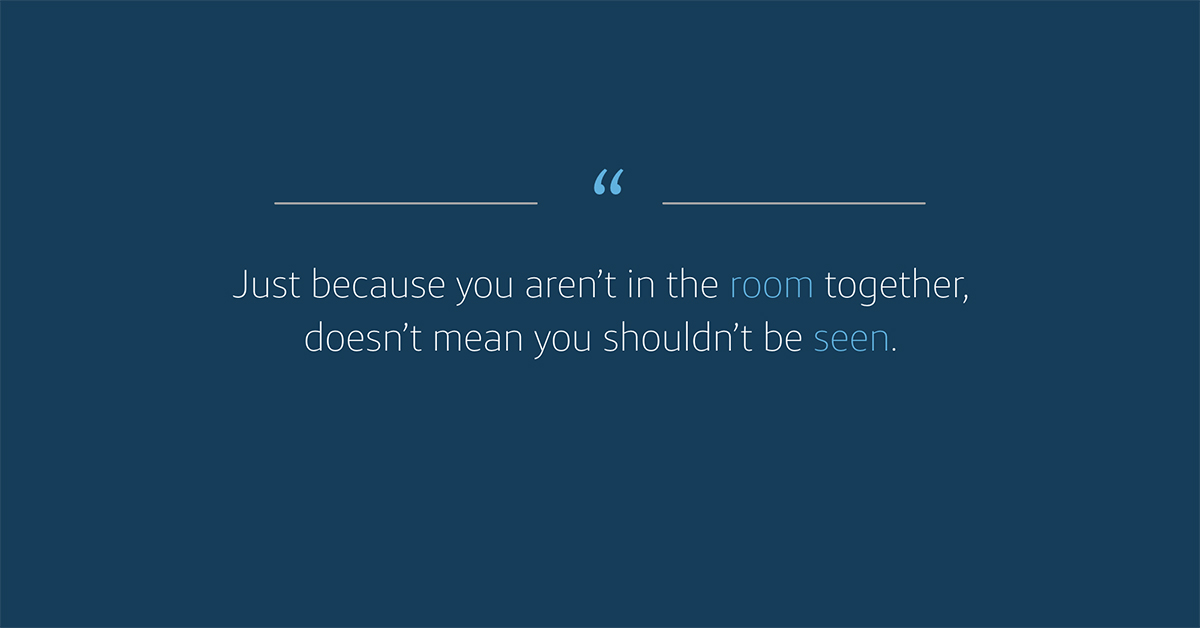 Share out a meeting agenda in advance
If you're meeting with more than 3 or 4 people, setting an agenda and sending it out ahead of time will go a long way for keeping the meeting on track. First of all, attendees will know exactly what will be discussed and in what order. And secondly, they can have time to reflect and jot down thoughts ahead of time, making your conversations much more fruitful in the long run. The agenda also gives everyone an idea of how much there is to get through so they are a little more mindful of the time and how to best use it.
Have a central notetaking document so everyone can refer back
Make sure there is a notetaking document set up and shared out to the group. Using Google Docs, Jamboards or some other method of tracking conversation will help everyone remember the key takeaways from the meeting. Be sure to also leave time at the end of the meeting to read out action items again, in case anyone missed them. You can also share the document with all meeting attendees so they can refer back when they want to remember what was discussed.
Make sure everyone is involved and able to contribute
Remember to keep the meeting inclusive and accessible to everyone involved. Not everyone processes information the same way or has the same ability to adapt to a noisy meeting space, virtually or in person. You can ask for opinions from people who you haven't heard speak during the meeting to make sure they have a chance to share their thoughts. It is also important to give people options on how to contribute digitally while the meeting is occurring, such as Google Docs, Slides with comments or the chat feature in your virtual meeting.
Pause the meeting if there is a lot of talking
Definitely make sure to pause the meeting presentations or discussions when there is a lot of cross talk. Lots of chatter can make it very difficult for people to hear and you wouldn't want anyone to miss an important topic or piece of information. Reading out action items at the end of the meeting will also ensure everyone is on the same page and they hear the important take-aways.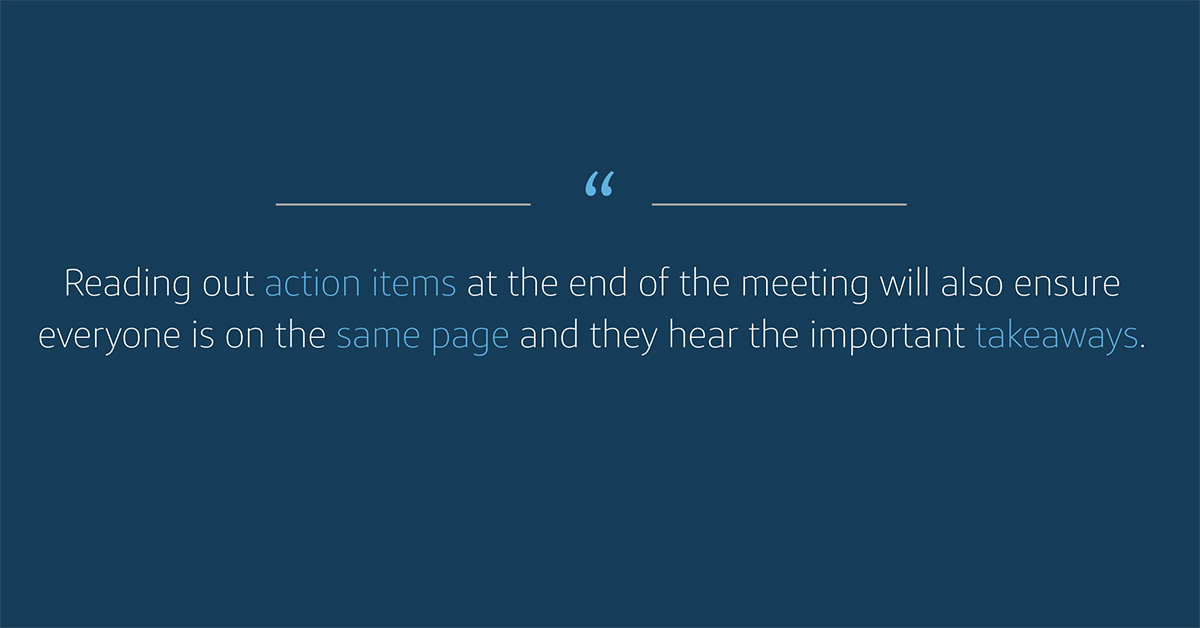 Utilize zoom features to streamline the meeting
Video conferencing software, like Zoom, offer a variety of features that can help you run an orderly meeting, even when you aren't in the same room.
Putting other locations on mute while someone is presenting helps prevent distracting background noises from taking away focus.
Sharing your screen while talking allows everyone to be reviewing the same content together, while the chat function captures others' thoughts and ideas without interrupting the presenter's train of thought.
The hand raise function is helpful when someone has a question. They can click "raise hand" and the presenter will be notified to respond while first being able to finish their thought.
Consider also setting up break-out rooms within the meeting for small group work and ideation within the larger meeting. This will offer the chance for multiple groups to collaborate and work on different topics during the same meeting, making your time even more productive.
Make using the reactions a team norm. When people like an idea or are enthusiastic about a conversation, they can "give a thumbs up" or "clap their hands." That way you still build camaraderie and enthusiasm, without interrupting the speaker.
Turn on your camera during video meetings
Just because you aren't in the room together doesn't mean you can't be seen. When it works for you, it's a good idea to have your video on during a virtual meeting so people can see your face and connect the voice speaking with a person. Having your video on also helps people gauge your reactions and see your excitement or intrigue about something they are saying. If you choose to dial in by phone and use your computer for video, be sure to link your phone audio with the video stream, so your video appears in the speaker view when you're talking. This will help the meeting feel more cohesive with every phone tied to a human (video) participant and easily identify who is speaking. And don't worry about the state of your home while you're video conferencing—it's easy to add in a virtual Zoom background.
Virtual meetings may be new territory for a lot of people, but with a little preparation, you can make them productive, on topic and efficient. Be sure to listen to your team and ask for suggestions on how to improve or enhance the meetings so everyone is getting the information they need and the chance to be heard, while balancing their meeting schedule. Now is the best time to be flexible and experiment with meeting formats and practices to find what works best for your team.
Copyright © 2023
Opinions are those of the individual author. Statements are deemed accurate at the time of posting. Unless otherwise noted, Capital One is not affiliated with, or endorsed by, any company mentioned. All trademarks and intellectual property used or displayed are the property of their respective owners.