How to manage your meeting calendar while working from home
Are you seeing an uptick in meetings now that you're working from home full time? Meeting overload might be something you're experiencing as we all try our best to stay productive. Without those short conversations around the office or quick pop up chats for questions, you might find a lot more formal or structured time on the calendar in order to get questions answered and keep projects moving along. If you're looking for a way to free up some calendar space and decide which meetings you could transform to help you do that, you'll want to read these tips.
Office hours allow people to reach you, but still offer you time to work
Did you ever attend office hours for a teacher or professor when you were in school? You may have known that there was a time each week that you could stop by and the teacher was guaranteed to be in their office or classroom. Apply this same principle to your work schedule. Invite colleagues and coworkers to a set window of time where they can drop in on a Zoom call and ask you their questions. This will allow you to keep working on things you need to get done as you wait for others to join the meeting, but also guarantees that people will know when they are able to find you free and get the help they seek.
For example, if you block off 10am to 12pm one day a week, you might have had 2 to 4 meetings in that time frame or you could have time for 6, ten minute conversations with coworkers and still be left with an hour to do some solo work!
Use Email for questions or Google Hangouts or Slack for quick conversations
If you don't need an immediate answer to your questions, consider sending an email instead and wait for the answers. You can also use a messaging system like Google Hangouts or Slack to poll your team or ask questions to a co-worker without having to add dedicated time on the calendar. For instance, if you need team input on a project, you can put a slack message out and team members will be able to reply in a thread beneath your post, keeping answers neat and organized in one place. If your question is something that can be resolved in a few minutes with a few messages between you and another person, these platforms are also the way to go. You can knock out your questions in a few chats and replies and free up time in your schedule.
Let your team members know they can call you if needed
If your team needs further clarification on a project or task, you still may be able to avoid slotting another meeting on the calendar. Encourage your coworkers to give you a call and chat about the questions and concerns that way. A call and a few minutes of conversation will help clear up hours of confusion.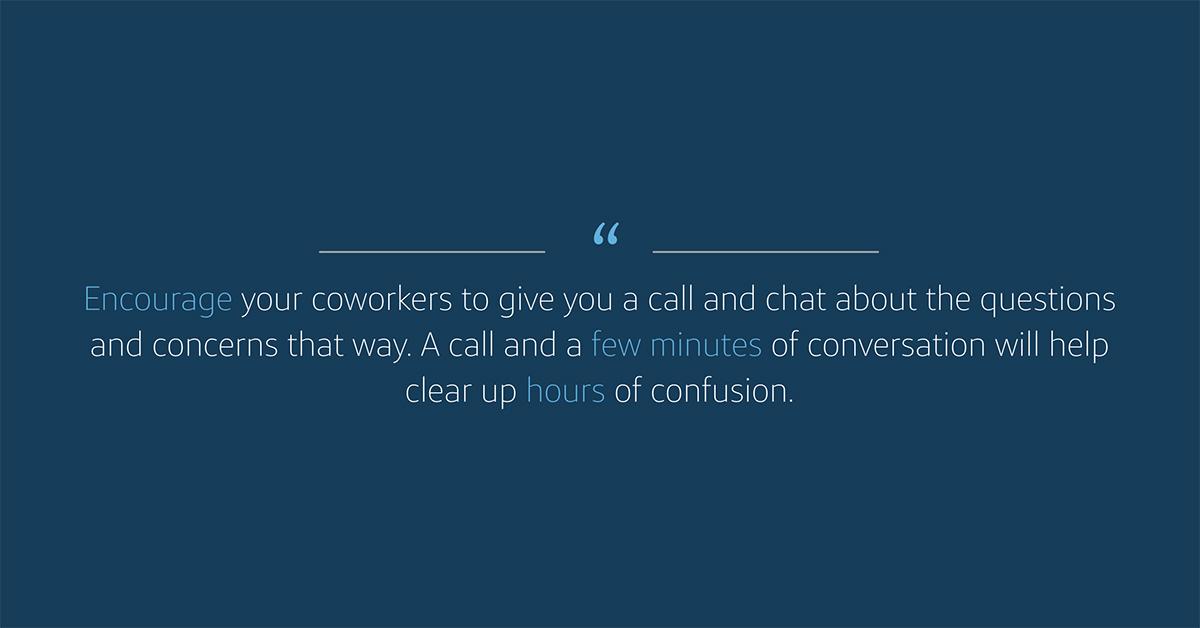 Be honest about your meetings and ask for a change if needed
During this unique time, there's a lot of competition for your time and attention between work, other family members or pets at home, the constant changing situation on the news or any other thing that may arise to pull your attention away. If you are in a meeting and not feeling as though you have much to contribute or shouldn't be there, make sure to have a conversation with your team or leaders about whether you need to attend in the future. This open dialogue will help the team evaluate the purpose and outcomes of the meeting to either make it more efficient or re-evaluate who actually needs to be present. And if you don't need to be there, you have more time to concentrate on your individual projects.
Talk with your team and your manager about consolidating meetings
As a follow up to the previous point, if you find there are too many repetitive meetings on your calendar, it may be time to talk to your manager and see if your team can consolidate some of the time spent together into fewer meetings. Maybe you don't need to meet three days a week for a morning stand up... would two days suffice? You may find that your weekly tactical or strategic meetings would be more fruitful if they were every other week. Assessing these meetings and their frequency will help your team keep things fresh and make sure everyone is getting the best use of their working time.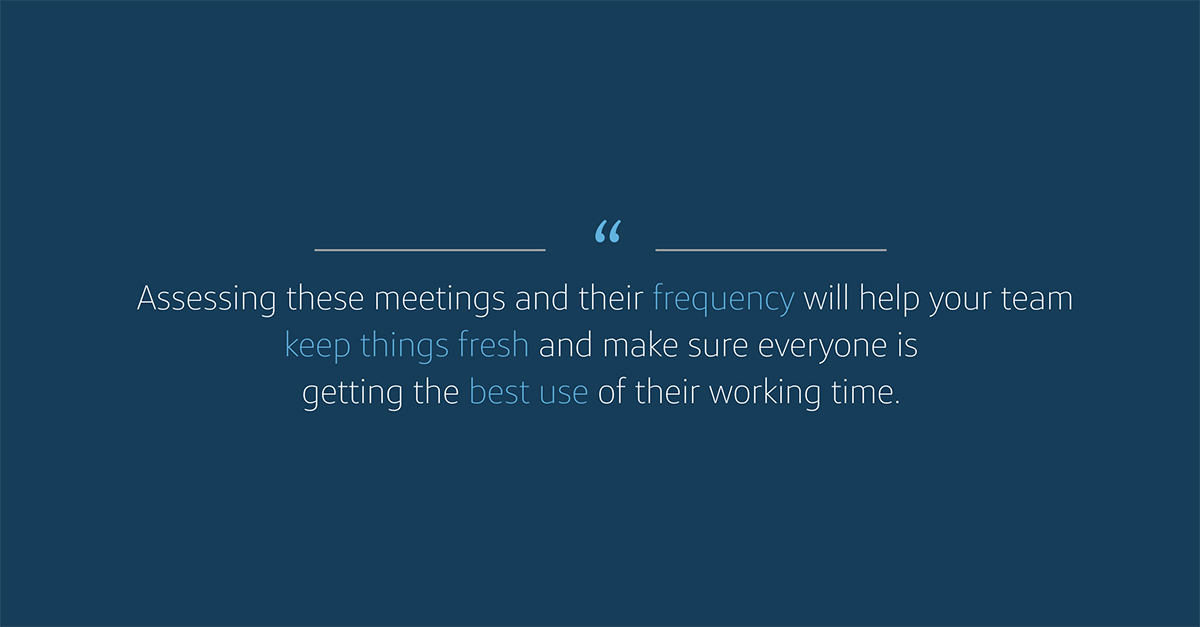 It is important to remember in these unprecedented times that you are in an unusual situation and you're not expected to do everything perfectly all the time. Keeping this in mind will help you adjust your schedule and build in some flexibility to your day so that you have the time and energy to work and focus on the needs at home in their own time. Keeping an open line of communication and an honest rapport with your team and leaders will help you find that flexible schedule you are hoping for.
Copyright © 2023 Opinions are those of the individual author. Statements are deemed accurate at the time of posting. Unless otherwise noted, Capital One is not affiliated with, or endorsed by, any company mentioned. All trademarks and intellectual property used or displayed are the property of their respective owners.