How to keep collaboration flowing while working remotely
Thanks to Jennifer Lopez, VP of Product Management for the Capital One Digital Lab, for sharing her insights to inspire this piece.

Do you find yourself working from home for an extended period of time? Great communication bridges the gap between team members working in separate locations. And it's important to remember that there are still ways to stay connected and work together as a team, even though you can't be together in the office. Communication is an essential part of a successful work day, both during a meeting and outside designated collaboration times. Try to maintain open communication and give your team visibility into your work since people can't see you for most of the day. These tips will help you keep your teammates in the loop about your day and encourage more collaboration.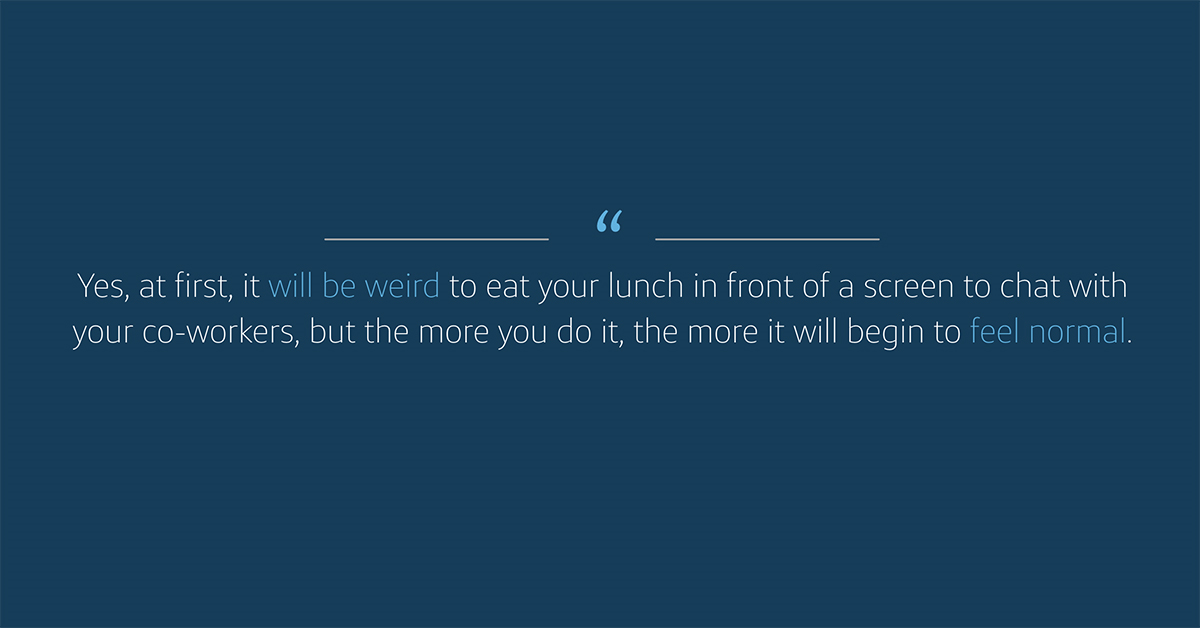 Circulate your phone number for quick chats
Give out your phone number and get coworkers' numbers as well. This will be the fastest way for others to reach you with important questions since they can't speak in person. If you are a manager, be sure to send your number to all of your direct reports. You can also share it with team members and consider putting it in your email signature or messaging profile, like on Slack.
Use the phone for conversations between two people that will take more than three chat replies. Spoken words are often easier to understand and faster when you need to get clarification on a point. When in doubt, calling someone for a five minute conversation that can save you two days of confusion.
Send greetings when you begin and end your day
Say hello and goodbye via your chat function of choice, such as Slack. In real life, you wouldn't walk to your desk and ignore everyone, so don't do it at home. When you start your work day send a "Hi" in the chat so others recognize you are around to work. Same for "Bye" at the end of the day. This also helps set expectations so team members will know whether they can expect a timely response from you. If you've signed off for the day, they might not hear back right away.
Add in virtual options for normal daily tasks for increased social opportunities—emote stand up, remote breaks, remote lunches, remote cross desk chat. All these things are encouraged for making more connections and having increased chances to interact with teammates. Yes, at first, it will be weird to eat your lunch in front of a screen to chat with your co-workers, but the more you do it, the more it will begin to feel normal. You don't need to opt into all these things, pick what you and your co-workers feel is right for your culture and incorporate them into your daily schedule.
Share your day's objective via slack or your team's messaging style of choice
It is important to be mindful and aware of the most important priorities and which projects have the most potential impact on your workflow. Be intentional about which projects you're taking on and transparent about the time investment they may take. This will help others get an idea of your workload and provide suggestions or ask questions as needed. Because you've also been clear about how much focus or attention your work will need, you won't feel pressured to answer every single message the moment you get it. You've briefed your team and they are aware that you might not be able to pull away to answer immediately if you are in the middle of a challenging task you discussed previously, but you'll get back to them as soon as you're available.
Don't cancel one-on-one meetings, and instead add more
Don't let the idea of adding more meetings scare you. While working remotely, you will have less coincidental time to connect with others, such as walking between meetings or chats at your desk, so be intentional about creating that connection time in your schedule. You can start by keeping the ones you have on your calendar and then add others for folks you often speak to outside the confines of meetings. If you don't currently have one-on-one meeting time with your leader, you can suggest to them that it become part of your schedule. If you are a people leader yourself, try these meetings out as a way to keep in touch with your direct reports while out of the office. More of your time will be in meetings at first but over time, you will be able to balance your meeting load and find a comfortable rhythm.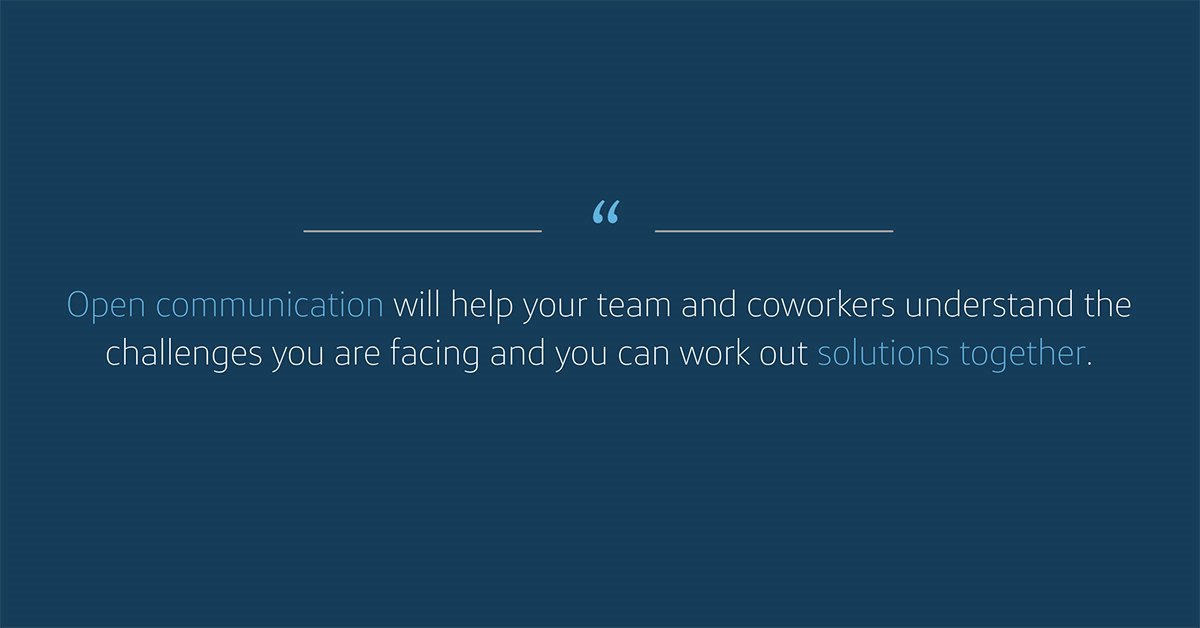 While it may seem difficult to make the transition from working in the office to working from home, just remember that everyone is tackling this change together. This is an unprecedented time and everyone is adjusting during a global crisis. Don't be afraid to voice your concerns or struggles. Open communication will help your team and coworkers understand the challenges you are facing and you can work out solutions together. Try adopting these tips one at a time and assess how they help your communication, you'll surely be surprised what big results a little change can bring.
Copyright © 2023
Opinions are those of the individual author. Statements are deemed accurate at the time of posting. Unless otherwise noted, Capital One is not affiliated with, or endorsed by, any company mentioned. All trademarks and intellectual property used or displayed are the property of their respective owners.