How being a strong ally motivates this working dad of the year every day
How can we bring allyship into our home lives and into the workplace? How does being an ally make you a better team member and leader? In what ways does work/life integration allow associates to be fully engaged at work and at home? For Chris, Vice President, Head of Commercial Card Customer Management, embracing his role as father, husband, Capital One associate and people leader empowers him to step up as an ally and inspire others, too.
Dedicated father and husband
Chris has the opportunity to fully engage in his career while living his best life at home. He appreciates the ability to pursue a healthy and balanced life, and how Capital One respects his time outside of work. This means that Chris doesn't have to choose between his career and his family; he can be successful in both.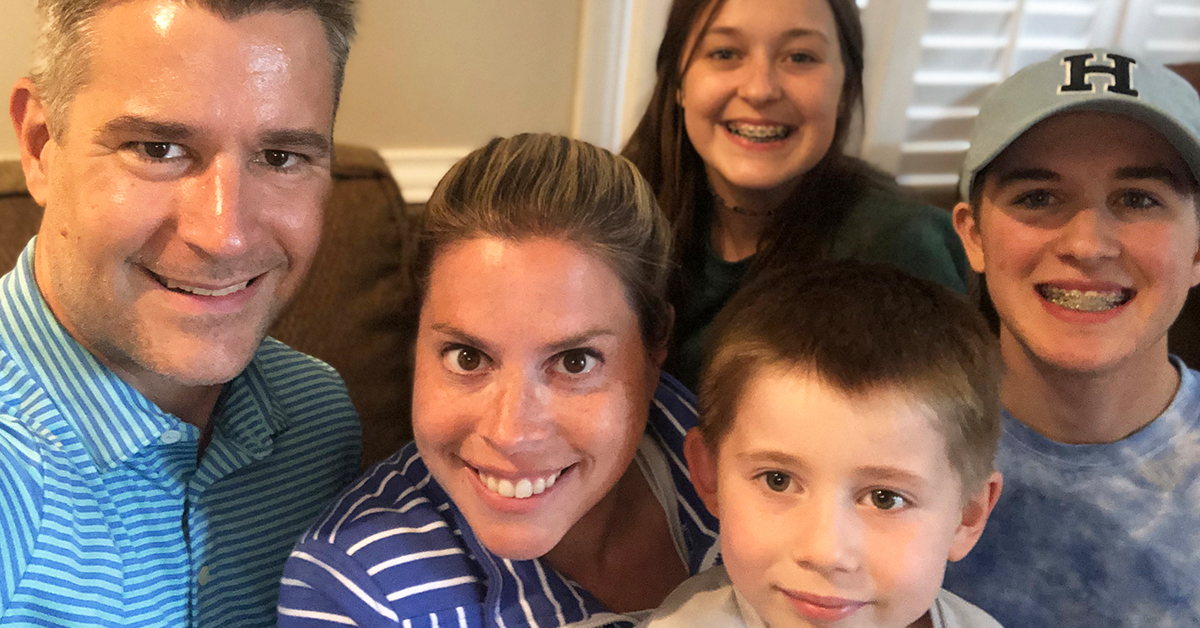 Chris approaches his marriage as an equal partnership. "I have learned so much from my partner and wife, Laura," says Chris. "As dual career parents, we operate as a team, supporting each other. Laura is a role model for me in balancing a career and family. Sharing openly and problem-solving together has strengthened our bond as parents and partners."
When Laura took on a demanding executive sales role that required significant travel, Chris further stepped up in his duties at home. "This gave me opportunities to play new and varied active roles as a dad, to find creative ways to integrate my work, and to further grow as an advocate for Laura in her career."
Chris and Laura live in Richmond, where they are co-parents of three. Chris has been a steadfast supporter of his son Colin, who came out as transgender in middle school. "I was so happy and relieved for him to be able to name it, and as he's gone through this journey and transformation, to really live his truth," says Chris. "For me, trying to figure out how to help my son was the beginning of a journey of allyship."
In support of his son, Chris has taken advantage of resources through LGBTQ+ youth organizations like Side by Side and The Trevor Project, both of which Capital One sponsors.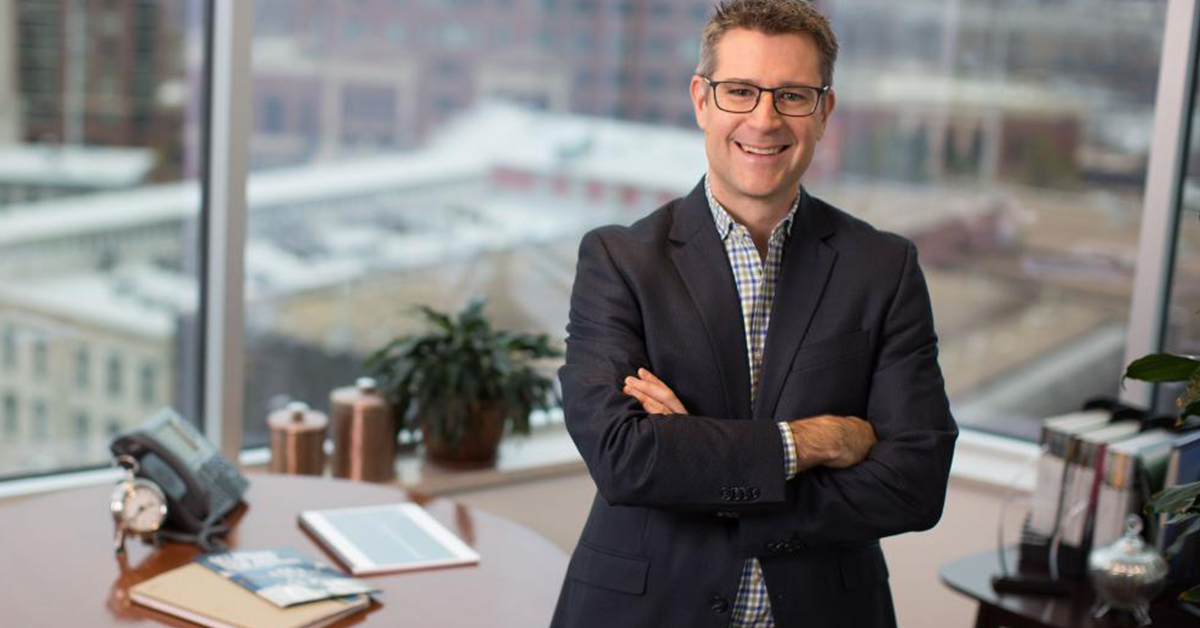 Embracing a culture of inclusion
Chris' experiences at home have made him approach his working relationships in a thoughtful and intentional way. He explains how his allyship extends into the workplace. "At work, this translates into how I aspire to lead teams and contribute through allyship supported by Capital One's care for associates and values of diversity, inclusion, and belonging."
We pride ourselves on our inclusive culture where associates of all backgrounds can thrive by bringing their most authentic selves to work. Chris serves as a member of the Steering Committee for Out Front, our LGBTQ+ Business Resource Group. Looking for ways to engage? Chris offers some advice. "One way of being a good ally is not to assume, but to listen more and speak less," says Chris. "Hold yourself accountable. It's a learning and growth journey and I'm far from perfect. Being an ally is a practice. The degree engagement of allyship can range, but there's no sitting on the sidelines if you're an ally."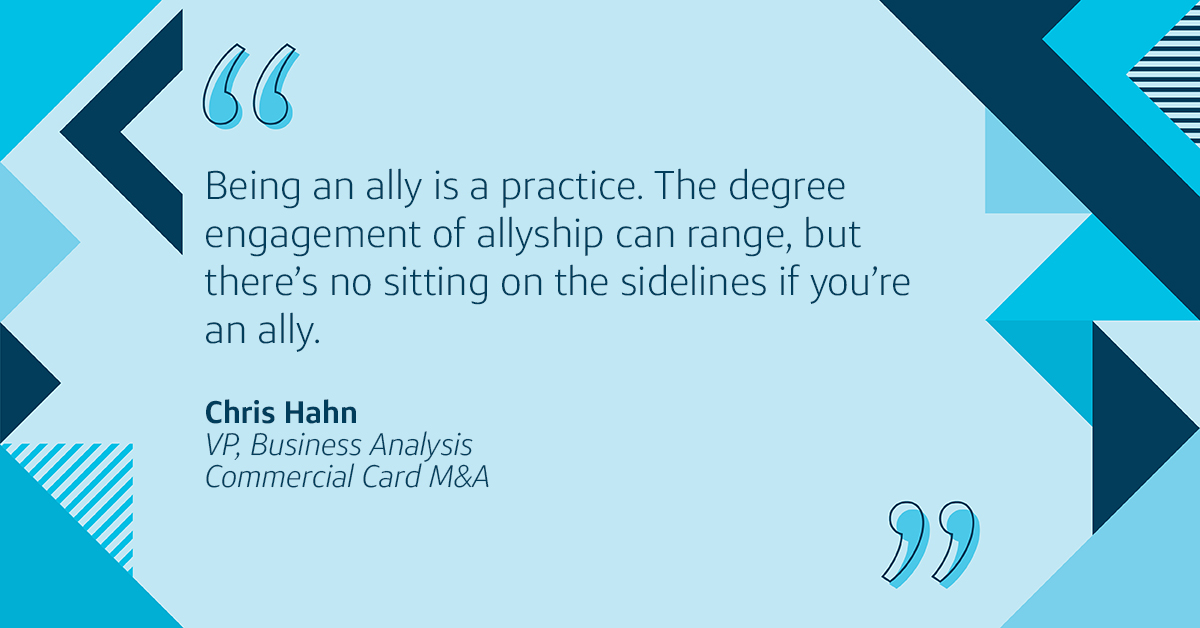 Working dads in good company
Capital One was selected as a Best Company for Working Dads. We strive to create a caring and supportive culture for working parents, and all associates. We offer wide-ranging and unique benefit options across health, finances, and life. Because our hardworking associates deserve all the resources they need to care for their families and loved ones. This focus on associates caught the attention of Working Mother and earned Capital One a nomination as one of the Best Companies for Working Dads. The list highlights companies that offer their associates parental leave regardless of gender, flexibility in the transition back to work after leave, and childcare options that cover a variety of situations families encounter.
Companies on the Best Companies for Working Dads list were invited to select and honor a father who demonstrates a commitment to work, family and community. Chris was selected as Working Dad of the Year thanks to his model of allyship and work/life integration. We are thrilled to honor Chris with this deserving recognition!
Copyright © 2023
Opinions are those of the individual author. Statements are deemed accurate at the time of posting. Unless otherwise noted, Capital One is not affiliated with, or endorsed by, any company mentioned. All trademarks and intellectual property used or displayed are the property of their respective owners.