Growing future leaders by modeling authenticity
Cinthia is a Vice President at Capital One who has served in US Card, Financial Services and Human Resources. In 2018 she accepted a role to lead Campus Recruiting and Programs at Capital One. In this role she supports 165 Capital One associates, while working to help students and recent graduates launch their careers at Capital One.
What drives your passion for your work? For me, it's helping people to thrive and succeed. Throughout my almost 20-year career at Capital One, I've taken on roles that have allowed me to make a huge impact on the lives of customers and new associates. But in my current role as Vice President of Students and Grads Recruiting and Programs, I've found my calling overseeing programs to help recent grads launch lasting and fulfilling careers at Capital One, just as I did, while creating inclusive spaces where they can truly thrive. My experiences as an immigrant and long-time Capital One associate have given me a unique perspective to create change and foster those types of environments. I hope that my story can serve as an example of how you can achieve your career goals, without losing sight of your passions, and use what inspires you to perform at your best each day.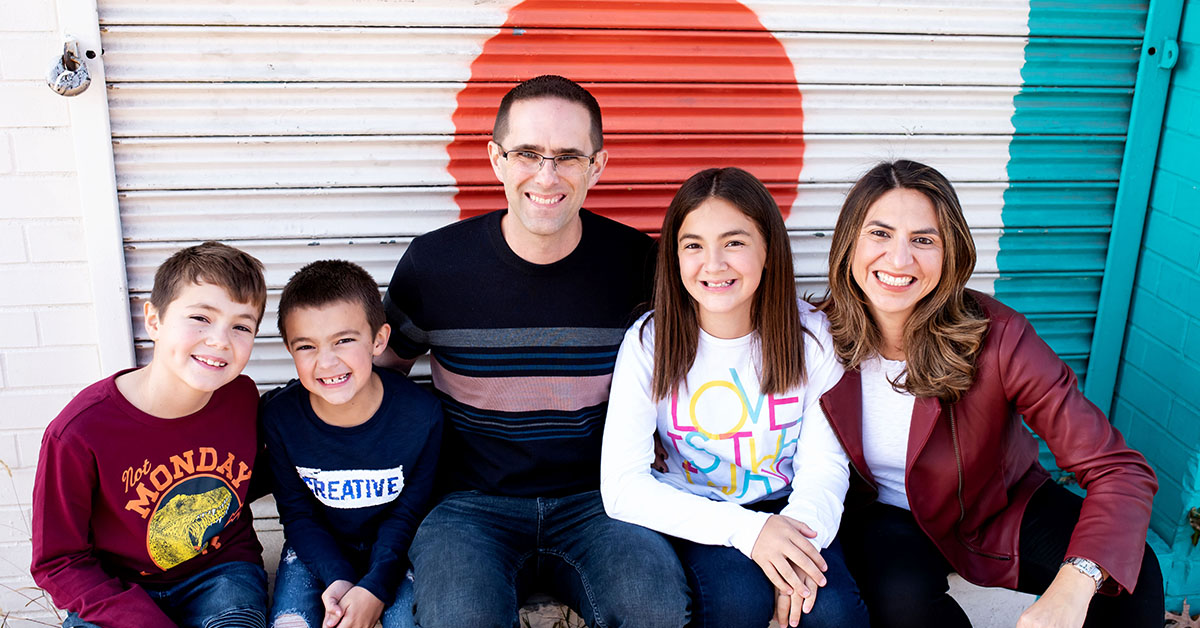 First job experiences create huge impact on careers
My diversity, inclusion and belonging leadership journey began when I left my home country of Honduras to attend college in the United States. I arrived in the US to get my education, but ultimately hoping to go back and build my career working in Latin America. I was thankful to receive a generous scholarship that allowed me to complete my undergraduate studies, and I ultimately decided to pursue graduate school and a degree in Foreign Service in Washington, DC. All the while, still hoping to use my degrees to work closely with issues and industries nearer to where I had grown up. But my path was not meant to lead me that way and little did I realize, I was in for a rewarding and unexpected journey with one company for the next 20 years.
After completing my Master's degree, I took a role at Capital One in the Mainstreet Card line of business as a Product Manager. I was thrilled that the work I was doing would be helping people establish good financial habits and stability. Being from another country, I had almost no credit when I first got to the US and the work I was doing now was helping people in a similar situation establish themselves and build good financial standing. In addition to being rewarding work, it reinforced for me how important your first professional experience can be in shaping your career journey.
I fell in love with the way Capital One was so committed to living out our values in the work we do, while also supporting our associates to grow their passions and skills in roles that excite them. My husband and I both came to Capital One through student and grad programs and have grown into our leadership roles from there. I have grown through three distinct career paths at Capital One, ultimately leading me to my Student & Grad recruiting and programs leadership within Human Resources. I never thought my first place of employment would be where I would be 20 years later, but that really shows the impact you can have as an employer and as someone's first professional experience. That's what makes Students and Grads such an important focus of our hiring efforts.
Though I've had a few different roles across Capital One, leading the Students and Grad recruiting and programs teams has truly felt like my calling. I received so much support and the chance to explore my potential and new interests throughout the early years of my career. I fully believe that others should also have similar opportunities to build their career and try new things within the supportive environment of one company. I am thankful that Capital One offers such a diverse array of experiences so I could follow my passions without leaving the company. The goal of our rotational programs is to allow new associates to do the same.
Supporting recent college graduates in launching their careers
Recruiting new talent from schools across the country is one of the most impactful ways we grow our teams. Through the internship and rotational programs, leaders can continually seek out different schools and programs to connect with talented individuals and bring new insights and thought processes to our teams. We have a long way to go to make sure we're reaching the full breadth of talent out there, but we already have a huge pipeline of diverse young professionals. We want to make sure we're showing them that Capital One has plenty to offer them.
From the innovative work our student and grad hires do, the supportive culture they're continuing to nurture and the multiple career paths that could stem from this first experience, my teams work diligently to set our student and grad hires up for a long, successful tenure. Our team believes in the power of their work and we love what we do. We're constantly thinking about the tools we have available across locations and schools and making sure student hires have the best experience possible.
I also realize that my many different identities (Latina, immigrant, wife, mother, executive, 20 year Capital One veteran, student hire) also put me in a unique position to lead by example and model a potential path to success for future leaders. I try to be a role model for others that if you work hard and are committed, you can succeed. Though every path to success won't resemble mine, I hope that as representation in diverse leadership increases, there will be ample opportunities for future leaders to find inspiration for their success.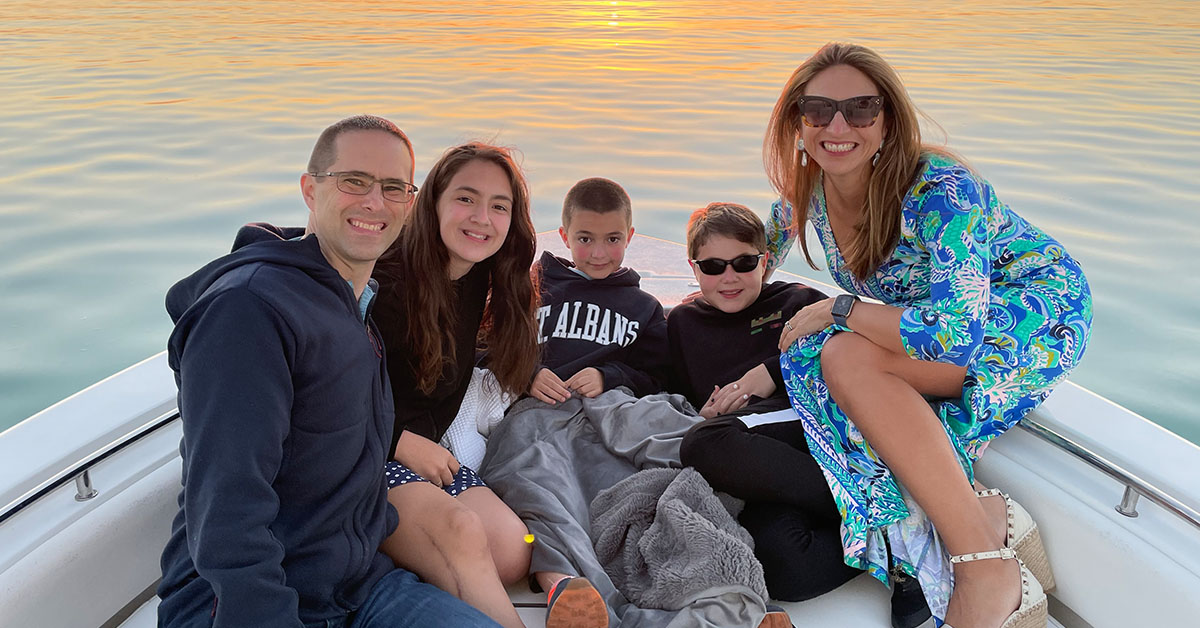 How leaders can support an inclusive growth environment for all
Through my leadership journey, I've learned valuable lessons that have helped me to create supportive and inclusive teams. In my experience, creating an environment where people from a variety of backgrounds and experiences feel that they can thrive and grow comes down to two important factors, creating a community where they can relate and leading with vulnerability.
During my 20 years at Capital One, I've been deeply involved with our HOLA and EmpowHER Business Resource Groups and served many different functions within those communities, such as being a regional chapter lead and a recruiting lead for HOLA. In addition to being a quick doorway to community building, the connection, support and networking that the BRG communities offer really matters when you're new to a company. Not only do you make friends quickly and form bonds that last far beyond your first few weeks, but as you grow in your career, you can also use those connections to help influence change. As an executive, I was able to team up with other leaders to explore the impact of our community connections and how to recreate that environment for others as they join Capital One. These efforts help to not only increase a sense of belonging for others, but also for the leaders involved as we build deeper connections with each other through different parts of their identities.
I also encourage you to embrace your vulnerability and remember to listen, even if you don't have all of the answers. Allowing team mates and other associates to know that they can count on you to listen and let them work through concerns in a safe space can be a huge relief. This also creates stronger bonds as you're connecting on a human level. Vulnerability also means admitting you don't have all of the answers. Everyone struggles at some point to know their next move, but being vulnerable enough to say that you don't have an answer opens the door for collaboration and freely sharing new and distinct ideas. Just being open to listening and having those discussions is huge.
My career has taught me many lessons and I've learned that things often don't turn out the way you originally expect. But many of those changes in the plan can lead to something even more exciting and a far better growth opportunity that you could even imagine. But the most important thing is to find a professional environment where you can feel encouraged to grow and be respected and valued as your whole true self. Through my leadership in the Students and Grad program and recruitment space, I hope to keep showcasing Capital One as one such space and sharing my experiences as a testament to the potential that support can help you achieve.
Copyright © 2023
Opinions are those of the individual author. Statements are deemed accurate at the time of posting. Unless otherwise noted, Capital One is not affiliated with, or endorsed by, any company mentioned. All trademarks and intellectual property used or displayed are the property of their respective owners.