From tech intern to senior software engineer
Jessica built apps from scratch for two Capital One conferences. She got one-on-one time with a Capital One vice president to learn about their career. She even organized a table tennis tournament that included everyone from interns to directors.
Jessica did all of this in 2017 as part of the three-month Technology Internship Program. Since then, she returned to complete our Technology Development Program (TDP) and now works as a senior software engineer. Her career journey with Capital One has been rich with opportunities.
"I think Capital One has a unicorn of a company culture because I have had many amazing experiences," Jessica said. "The people around me not only want me to grow as an engineer but as a person."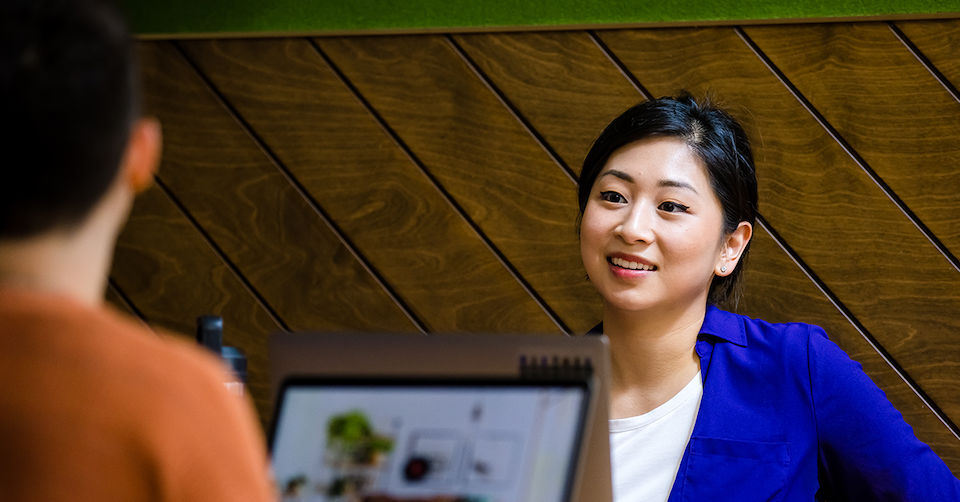 Working with energizing tech teams
Jessica longed to return to Capital One after her internship, so she found reasons to visit. She got coffee with her team, delivered them donuts and kept up over email. Her former manager was so invested in her learning that he even gifted her six books on topics ranging from problem solving to data design.
Jessica officially returned to Capital One after graduation by enrolling in the TDP, where she spent two years learning about backend development, programming languages and Capital One's internal software tools.
During the TDP—and throughout her time with Capital One—Jessica has been encouraged to ask questions and create spaces where she can learn, including when she studied for and passed her Amazon Web Services certification.
"From the outside, it can be pretty intimidating to come to a Fortune 100 company," Jessica said. "I want every new hire and person considering a career with Capital One to know that this is a place where you can try new things, ask questions and have flexibility."
Most of Jessica's work at Capital One has involved protecting our customers. She currently supports the Virtual Card Numbers team on the backend to reduce the likelihood of credit card fraud. Previous responsibilities included supporting customers by making sure their information is correctly displayed when logging into an account and validating all Capital One customers are safe when external applications Capital One uses face vulnerabilities.
"At Capital One, we are customer-obsessed," Jessica said. "Keeping our customers safe is a responsibility I take proudly and happily. I feel good about the products I deliver for our customers."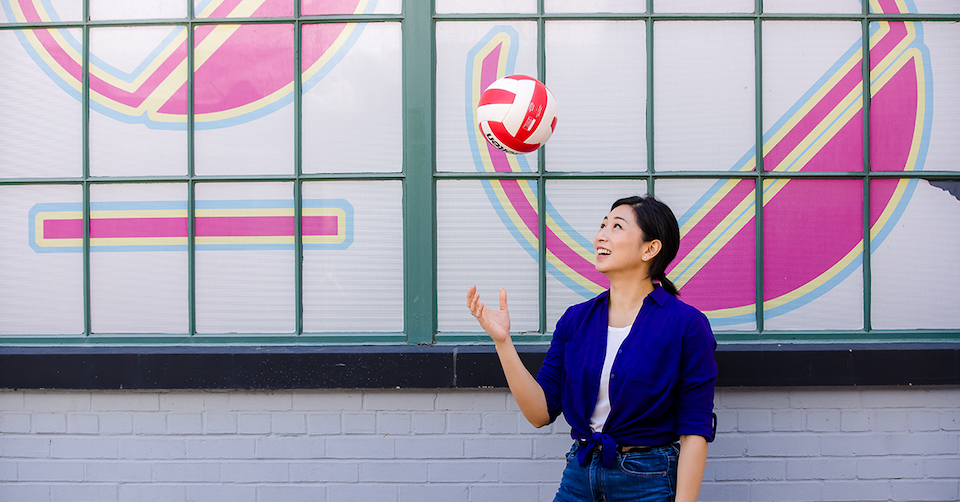 Rallying behind Capital One's culture
Capital One's culture of diversity, inclusion and belonging has been just as crucial to Jessica as her career development.
As an intern, she got involved with Gray Matter, a mental health group part of CapAbilities, our Business Resource Group for associates who have disabilities, as well as caregivers and allies. She's since been a co-lead for the McLean chapter of Gray Matter, hosting coffee chats for the group and helping with programming for Minority Mental Health Awareness month in July.
"It means a lot to me to see that Capital One was inclusive of people with visible and invisible disabilities," Jessica said. "We're given the space and support to help our communities and build connections."
And Jessica has plenty of fun building her life at Capital One. She has weekly volleyball matches with colleagues at the McLean Office, and she still organizes ping-pong tournaments. She and her team even decorated their workspace for the Chinese New Year.
"There is so much people-focused and heart-centered direction that comes from the top down at Capital One, and I really treasure that as an associate, as a non-binary woman of color and as a second-gen Chinese-American," Jessica said. "I know I belong here."
Copyright © 2023 Opinions are those of the individual author. Statements are deemed accurate at the time of posting. Unless otherwise noted, Capital One is not affiliated with, or endorsed by, any company mentioned. All trademarks and intellectual property used or displayed are the property of their respective owners.