Capital One helps Hire Our Heroes
Capital One is committed to hiring and helping service members, veterans and military spouses find meaningful employment. Through our longstanding partnership with Hiring Our Heroes, a U.S. Chamber of Commerce foundation, we participate in the program's fellowship program to provide experiential opportunities with the goal of hiring.
After 28 years in the Army, serving as a communications officer and traveling around the world, David felt helpless about how to find a job outside the military. He wasn't sure what he was qualified to do, how to advocate for himself or what to put on his resume.
"I couldn't breathe," David said. "I felt like I was on a treadmill that wouldn't stop. There was a lot of anxiety. I didn't know how to find a job."
Hiring Our Heroes was there to help David, who is now an Agile Delivery Lead for Capital One's Retail and Direct Technology team. Hiring Our Heroes, a Capital One partner, is a U.S. Chamber of Commerce foundation that launched in 2011 to help veterans, transitioning service members, military spouses and caregivers find meaningful employment. The program helps job seekers get employment ready with career development workshops, networking groups and hundreds of annual job fairs.
Discover how Capital One works with Hiring Our Heroes to help our military community translate their skills to civilian career opportunities.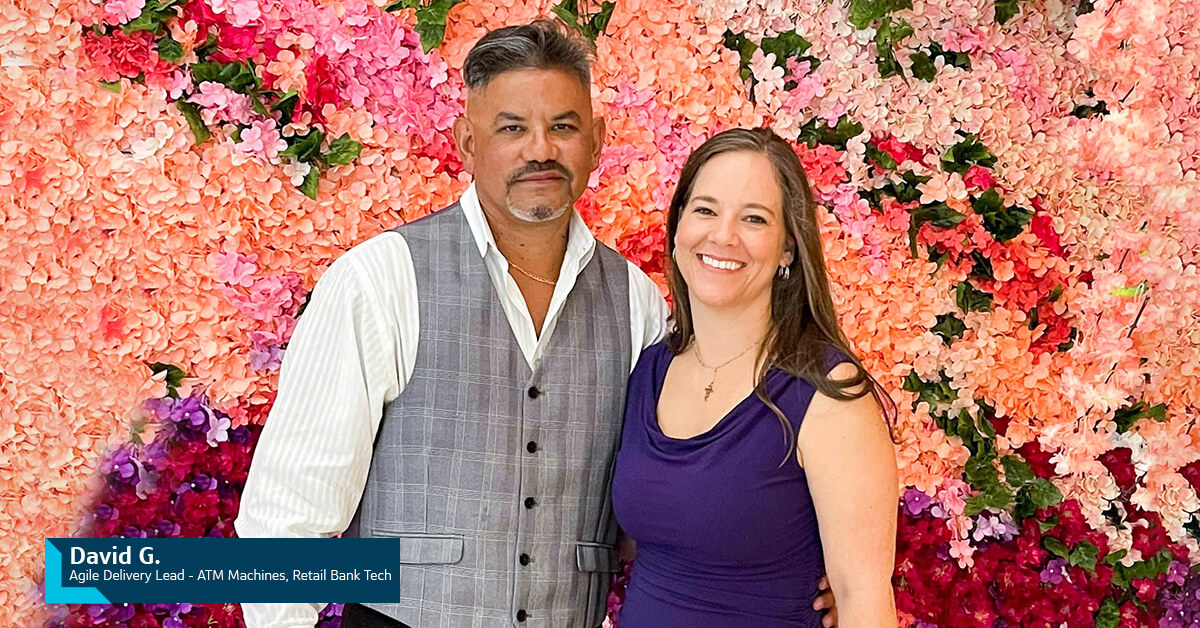 A shared mission to support the military community
Capital One has partnered with Hiring Our Heroes since its inception in 2011 as part of our commitment to creating a place where associates of all backgrounds can thrive, including military talent. We partner with the program for its hiring campaigns, attend job fairs and, since 2019, have partnered with them in the Hiring Our Heroes Fellowship Program.
Fellowships are open to military personnel transitioning out of service, military spouses and caregivers. The programs range from six to 12 weeks and connect participants with companies, like Capital One, that provide experiential opportunities with the goal of finding full-time roles for program participants upon successful completion of the fellowship.
David, who participated in the Hiring Our Heroes Fellowship in early 2021, said the experience taught him project management, strategic communications and how to apply the skills he learned in the Army—resiliency, teamwork and adaptability—to Capital One.
"I never would have considered myself qualified for Capital One before Hiring Our Heroes stepped in," David said. "Hiring Our Heroes and Capital One saw a veteran who was hungry to serve and gave me a chance."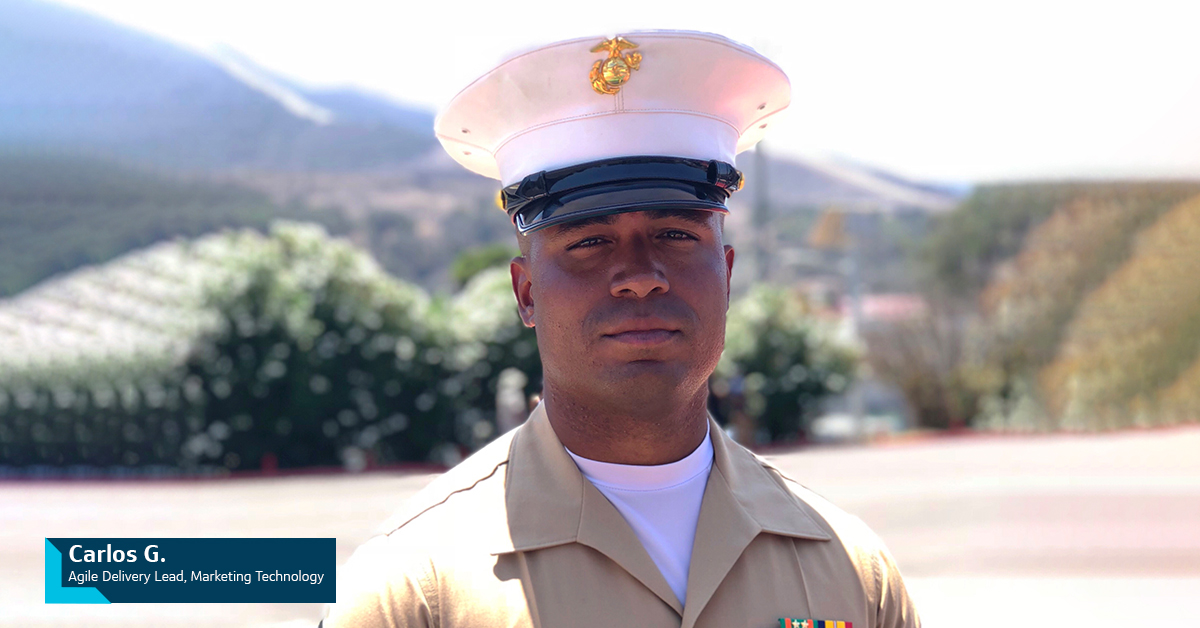 A first-step to a new career
The Hiring Our Heroes Fellowship begins with interviews of service members, veterans, spouses and caregivers to carefully match them to a company based on their specific skills and the preferences of both parties. Fellowships typically occur three times a year, with participants joining a company in cohorts.
Fellows spend four days each week with their host company for on-the-job training. At Capital One, they work on active projects, receive constructive feedback and evaluations, network with associates and learn more about the company's culture, business and values. Fellows spend their other day in professional development workshops with their cohort, learning how to craft a resume, interview for a position and build their networks.
The fellowship doubles as a time for participants to bridge the gap between their military service and civilian career and managers to coach someone in a role. Capital One has the opportunity to hire the fellow into an open position at the end of each fellowship.
Carlos, who served in the Marine Corps for eight years, participated in the Hiring Our Heroes Fellowship with Capital One's Money Management team in 2019. The fellowship allowed him to attend Agile Delivery workshops, learn about Google Workspace and participate in meet and greets with Capital One leaders. Since the fellowship's completion, Carlos has worked as an Agile Delivery Lead for the Retail and Direct Technology team.
"We got the red carpet laid out for us," Carlos said. "The program helped me connect the dots with what I can do and what positions are available at Capital One. "Getting hands-on experience for what life was like at Capital One was invaluable. The amount of support was tremendous. People wanted me to thrive."
You can learn more about the program, Capital One's commitment to our military associates and their families and our available resources on the military page of the Capital One Careers site.
Copyright © 2023 Opinions are those of the individual author. Statements are deemed accurate at the time of posting. Unless otherwise noted, Capital One is not affiliated with, or endorsed by, any company mentioned. All trademarks and intellectual property used or displayed are the property of their respective owners.