Advancing black and Latinx leaders at Capital One
Capital One's Advancing Black & Latinx Leaders program began in 2020 as part of our continued commitment to advancing racial equity and fostering inclusion, as we champion increased representation of Black and Latinx executives from the inside out. Hear participants' stories about the program and how it equips them with the resources to advance their leadership journeys.
Kenya let out a small gasp the first time she joined a Zoom meeting with her cohort in the Advancing Black & Latinx Leadership program. For one of the first times in her career, she was part of a meeting exclusively made up of Black and Latinx senior leaders.
"The visual of seeing everyone was powerful," said Kenya, a vice president for Retail Bank Operations. "The jokes we were telling and the conversations we were having all felt so familiar. We had this immediate connection. It was magical."
Kenya is one of 35 associates who has participated to-date in Capital One's immersive Advancing Black & Latinx Leadership (ABLL) program, which is part of Capital One's commitment to advancing equitable and inclusive development programs. ABLL provides our emerging Black and Latinx leaders with the tools, resources and relationships to support their career growth.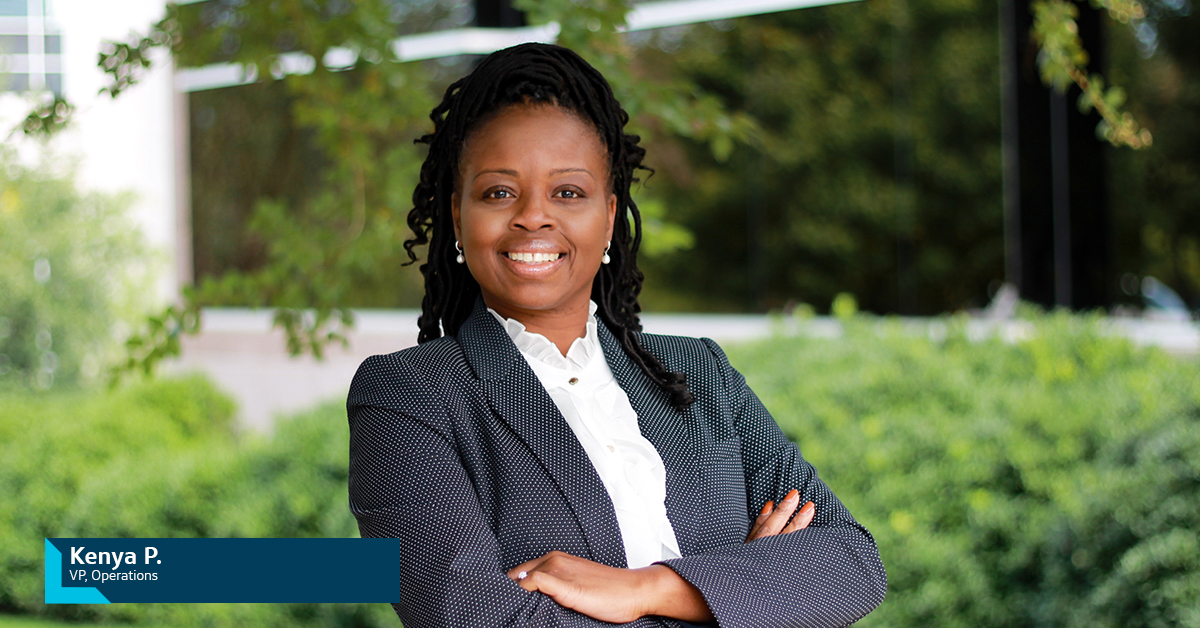 Investing in success through equitable leadership
ABLL was established with support from VOICES, Capital One's Business Resource Group for Black associates and allies, and The Executive Leadership Council, a national organization dedicated to advancing the role and contributions of Black executives.
Sean, a senior credit officer for Commercial Real Estate, chose to participate after learning the program would give him the tools to succeed through the lens of being Black in corporate America.
"It's one thing to call out the problem of organizations falling short in providing an avenue for talented Black and Latinx associates to obtain leadership positions," he said. "It's another thing for Capital One to be a change agent and be a part of the solution to fix the issue. The creation of the ABLL program is a prime example of Capital One's commitment to change and a step in the right direction".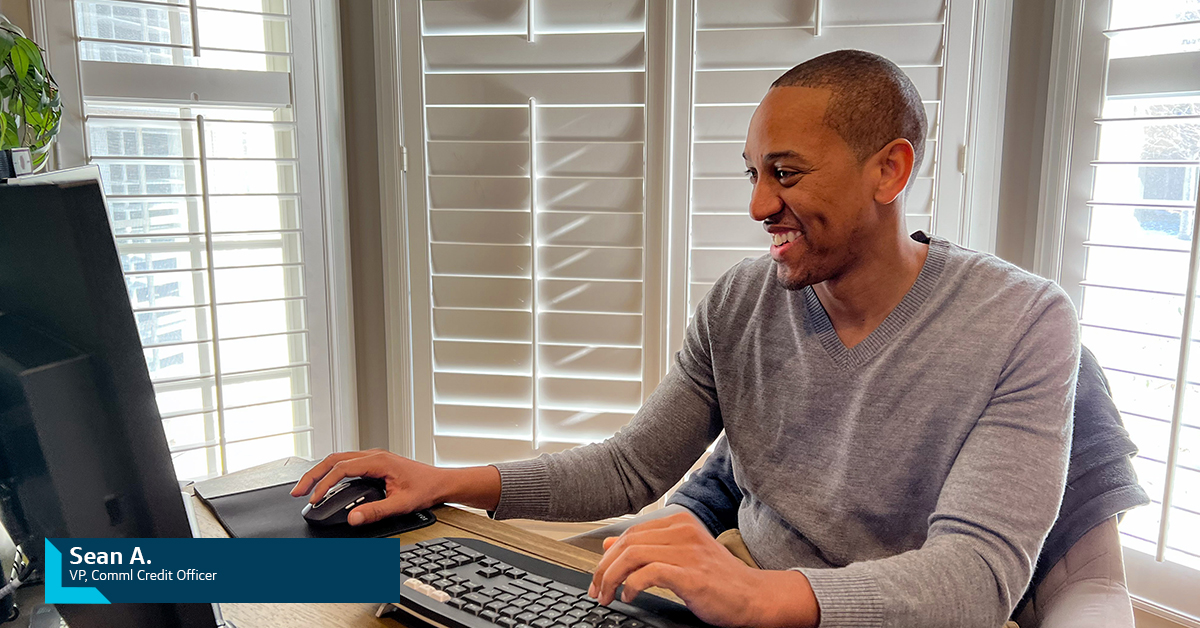 ABLL's curriculum includes one-on-one sessions with executive-level coaches, time for associates to share their career experiences and small group projects in which cohort members design and pitch solutions for a business problem.
Graduates improve upon the ability to communicate their leadership story, obtain actionable feedback from their team and create a development plan for self-advocacy and career advancement.
"One of the things I love about Capital One is it's a place that will challenge you in the best way," said Erich, a current ABLL participant and director of design for Auto Loan Servicing. "This program is no different. We have candid, difficult conversations about leadership topics and techniques that put me in a position to be more strategic and intentional about my leadership."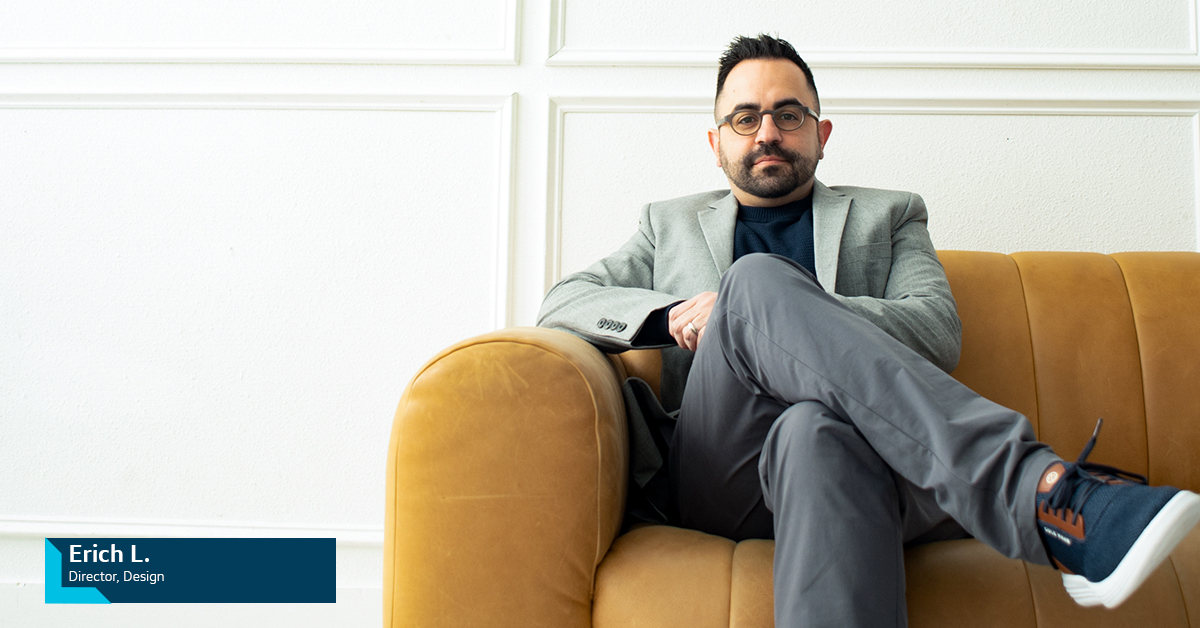 A long-lasting community
Personal and career growth extends beyond the formal curriculum of ABLL. Associates referenced the many side conversations, meetings and Slack exchanges with their fellow cohort members as a highlight of the program.
They have a safe space and designated time to talk freely about their strengths, successes and challenges. They discuss strategies to overcome obstacles, advance our culture of belonging and cultivate a workforce that reflects the diversity of the community it serves.
"We have created a safe space to fully be ourselves and speak candidly about past experiences, our successes, and current growth areas," said Chely, a director of software engineering for Card Tech who is currently in ABLL. "I will take with me a broader network of fellow leaders who shared their stories and perspectives and who offered support and guidance."
The conversations between ABLL participants continues well after the program ends. Bilal, an ABLL graduate who became vice president for Enterprise Data Machine Learning after the program, is often in touch with cohort members who lead legal and small business teams, two groups he frequently collaborates with.
"So much of being a leader is learning how to navigate space and helping your team find answers," Bilal said. "Contextual awareness is key. The relationships I've made have been a big plus."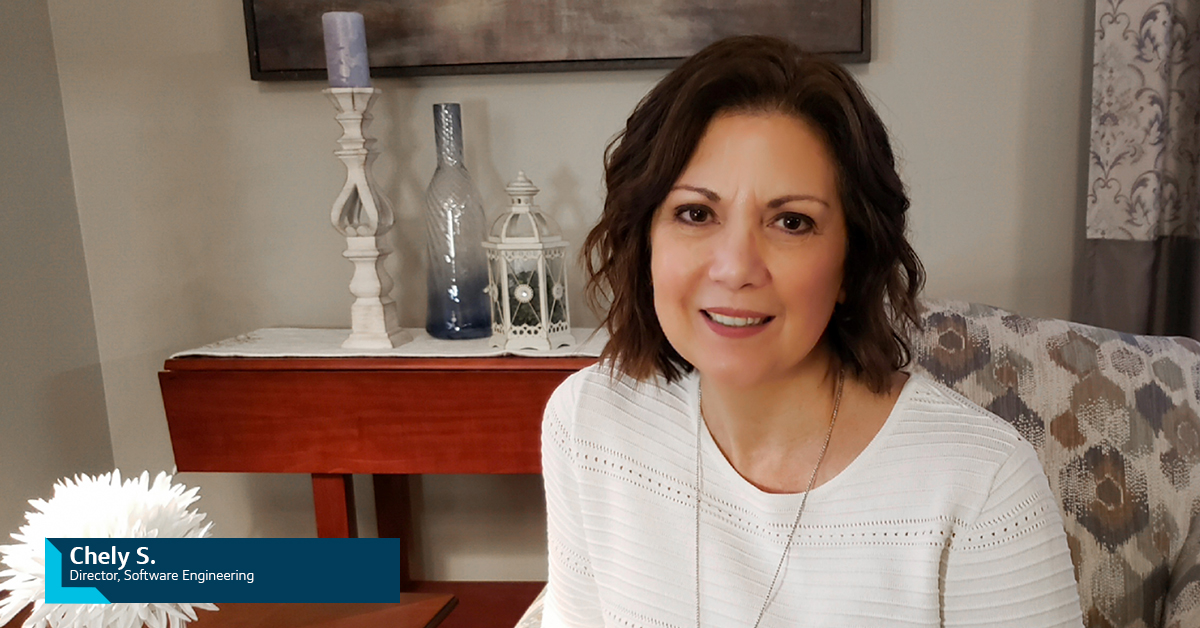 Succeeding for yourself and others
For Kenya, who was promoted after ABLL from a senior director to vice president, the program validated why she's been at Capital One for 22 years.
"I get to show up as Kenya every day and succeed," Kenya said. "With all the strengths and flaws I offer, I know that Capital One is as invested in my success as a Black woman. There is space for all of us to be great leaders."
Copyright © 2023 Opinions are those of the individual author. Statements are deemed accurate at the time of posting. Unless otherwise noted, Capital One is not affiliated with, or endorsed by, any company mentioned. All trademarks and intellectual property used or displayed are the property of their respective owners.