5 Lessons a career in tech taught this leader
By Pete T., Software Engineering Director
From his first interest in technology during military service to an innovative career driving big transformation, Pete's tech journey has taught him a great deal. He, like many other leaders at Capital One, is always looking to help new and future innovators grow and adapt from the lessons he's learned from his own experiences. Hear the advice Pete has cultivated from his years exploring and evolving in the tech field and how he hopes it will shape the future.
What does your future in tech look like? The possibilities are nearly endless and there are so many directions your passion could take you. Throughout my career, I've learned a number of lessons that have shaped my journey within tech and as a leader. These lessons have not only helped me to build a career I love, that both excites and challenges me every day, but have led me to a place where I work to drive innovation and evolution in technology. Here are my 5 tips for future and current technologists.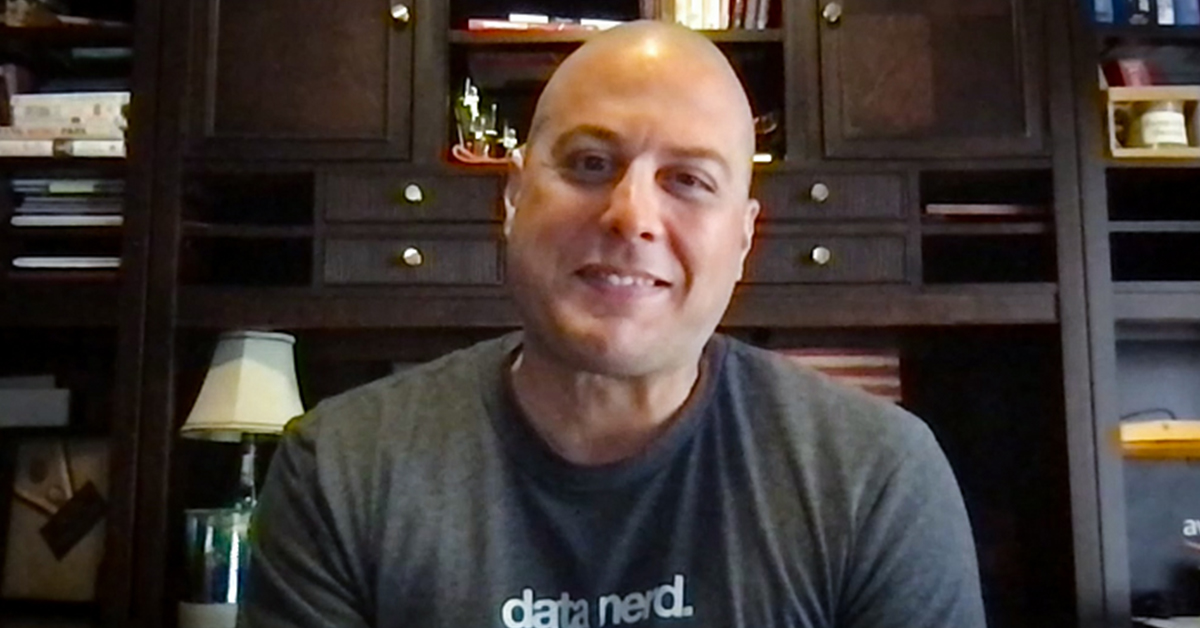 Let your interests guide you as you move through your career
I discovered a love of technology and understanding how it could connect people while serving in the Army. I was stationed overseas and wanted to see my family and communicate without having to spend a small fortune on calling cards. This was before everyone had a cell phone that could instantly connect us. But I knew, even then, there had to be a program or software that could bridge the gap between continents. I used video conferencing software in my work and was able to find a program that was accessible to the public. I got my family set up with the needed equipment next time I was on leave. It was a whole new level of communication for us and so great to see their faces on the screen when we connected. This experience showed me how pivotal technology can be in solving problems or inconveniences we face in everyday life. I enjoy looking at things in a cause and effect mindset. Working in tech allows me to use that approach daily.
I'm proud to be with Capital One as we're leading the way in the Financial Services industry to a more tech-focused future. We're utilizing the innovation all around us to create products that work for everyone. I've worked on many problem-solving pieces of technology here and helped to streamline processes for our customers and associates. My current team is working to build solutions that we believe will establish Capital One as a Software Services provider and leader in data management. We've even become the first major bank to transition to the cloud for all of our data needs. Problem solving has been my passion since those early introductions to tech in my Army career and still drives me to tackle new tech opportunities as they arise, keeping me interested and engaged at work.
Find a team where your leaders embrace a growth mindset
I've been a part of organizations outside of Capital One that felt leadership and management were the same principle. The most senior person in the room would provide a vision or share direction, and success was making that vision come true. There wasn't much room for people to share perspective, provide diversity of thought, play devil's advocate and question that leader's statement. Leaders need to acknowledge and recognize the team's different goals, motivations and perspectives. Most importantly, leaders also need to retrain their thought processes (biases) to explore alternative solutions to the same old problems.
When you're looking for a place to grow your career and explore the boundless possibilities in tech, having leaders with a vast amount of institutional knowledge and history is important in understanding the company and its values and goals. But you also need to be on the lookout for leaders who are excited and supportive of new talent with new skills, fresh perspectives and diverse approaches to challenges. Only then can you blend history and lessons learned with a daring approach to try new things and push tech boundaries. Find a company that you feel is fostering an environment where a growth mindset isn't just a talking point, but instead a way of life. I feel this in my work daily. My teams, and the company as a whole, are very attentive to making sure every voice is heard and there's a seat at the table for associates with a variety of perspectives and experiences.
Find a mentor or role model in your field or be that person for others
I get inspiration from everyone in my life, whether it's the amazing people I've had the privilege to work for and with, or the people I've been fortunate enough to help on their personal and professional growth and development journey. I've had some amazing mentoring relationships in the past. Some were formal, some were less formal.
When someone asks me if I would mentor them, I usually ask them 2 questions:
What would you like to get out of our time together?
What are you going to teach me?
No one wants to be in a one-way relationship. You both have to enter into this connection with a desire to enrich each other's lives. My expectation is always to learn and grow together with the other person.
In mentoring and in everyday life, I approach each conversation equally and openly, no matter who it is. I don't look at the back of someone else's baseball card, so to speak, to see if they are a 20 year veteran or a rookie. I assume they are in that conversation or room because they have value to provide on the specific topic, and we will both learn from our perspectives and grow together. Don't you want to learn, don't you want to grow, don't you want to share and help others? Making these connections is a great way to make that happen and help foster diversity of thought on your teams so we can all positively impact how we work together.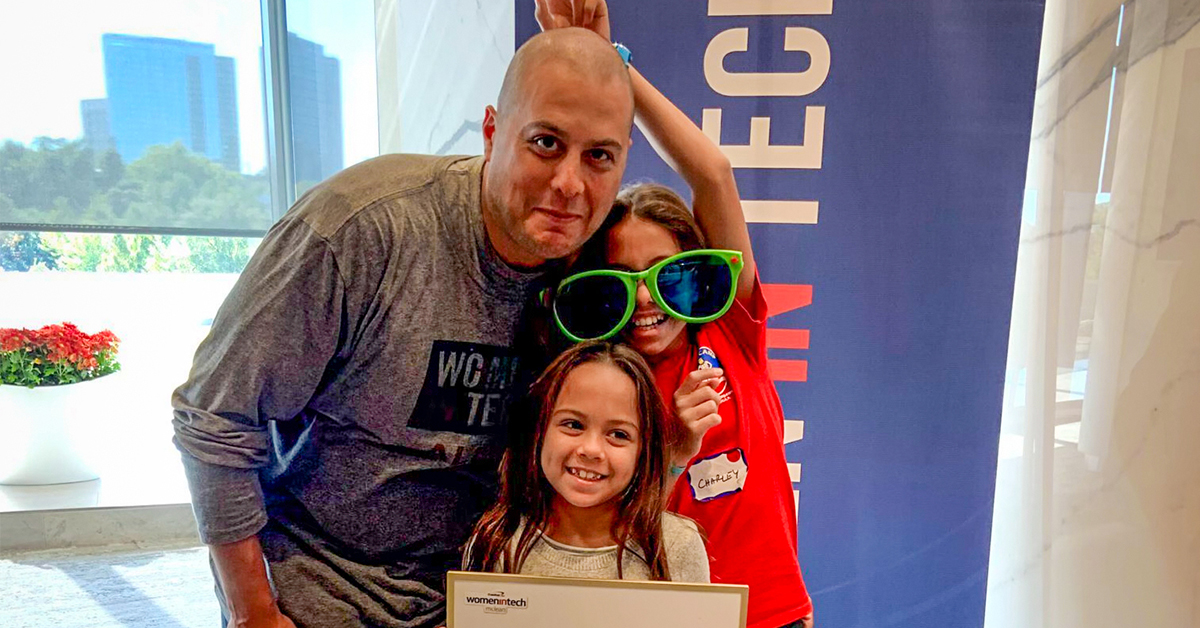 Get involved and give back
My children have been a huge inspiration and driving force in my leadership journey. I want my son and 2 daughters to see colleagues they can look up to and relate to or leaders in the field they can see themselves becoming. Early in my career, when I was looking for Hispanic leaders in Tech, there weren't many I identified with. So I decided to become that leader for others.
One of the most impactful ways I'm able to do this is through working with and leading some of our Business Resource Groups (BRGs). I served as the chapter lead for the McLean, Virginia Salute Military BRG chapter and also served as part of the leadership team for the Hispanics in Tech (HIT) BRG. I still support the efforts and goals of these groups in other ways like having the opportunity to be on panels and share talks where I can share my story, my struggles, and offer lessons I learned from my experiences. This leadership and openness also creates a level of authenticity and vulnerability that reminds people that we're all human, regardless of level, seniority or anything else. Connecting with others in the company over shared experiences creates a more cohesive culture and allows us to find camaraderie among colleagues who become friends. We feel more comfortable being our full selves and opening up to share our unique perspectives when we feel respected for who we are.
Several years ago, the Women In Tech BRG had a statewide effort in Virginia to teach young women to code. I had the privilege of leading the Fredericksburg regional event. Being a father of two amazing daughters, I jumped at the opportunity to take a leading role in bringing 100+ girls together for a coding event. Though they were not quite old enough to formally join in, just being at the event helped my daughters to understand that tech is a career path they can explore and grow in. Most importantly, they had the opportunity to see other leaders who looked like them and hear them talk about their thriving careers and ample opportunities in tech. It's one of my proudest moments in my Capital One career.
There's a tech space for everyone, go exploring
My biggest piece of advice for future technologists? Just DO IT! Tech is everywhere. Feed your own curiosity and the yearning to explore. There are so many different aspects and applications of technology that you can dabble in and try out. It doesn't even have to be in a professional setting. Take a class on coding, learn how to use a new program, get familiar with a process and how a piece of technology can streamline it. Dare to understand the world around you and how tech is a huge part of it. I'm confident there's always something that aligns to your passion because technology is everywhere. You just have to be prepared to peel back the layers of the onion and find that core focus that excites and inspires you.
Copyright © 2023
Opinions are those of the individual author. Statements are deemed accurate at the time of posting. Unless otherwise noted, Capital One is not affiliated with, or endorsed by, any company mentioned. All trademarks and intellectual property used or displayed are the property of their respective owners.