Ditch the self-doubt: 5 leadership lessons for career-minded introverts
If you're an ambitious person, moving your career forward can be a major priority. But what if you're ambitious and an introvert? No matter where you work, it can sometimes feel like extroverts stand out more—they don't hesitate to speak up during meetings or go to that networking event.
Here at Capital One, some of our Business Resource Groups (BRGs) have seen this potential obstacle for introverts working to become leaders as something the company should tackle head-on. Since we have a number of excellent introverted leaders, the BRGs pulled together a leadership series that highlighted the incredible skills that leaders, who happen to be introverts, bring to the table. The results? A wildly popular, year-long series of events that resulted in a new internal mentorship program for introverts.
Whether you're an introvert or an extrovert, accelerating your career involves really getting to know yourself, developing your personal brand and going all in on your strengths. With the advice of great introverted leaders, like Don Busick (Executive Vice President of Product Management), you can quickly turn your introversion into a superpower to help propel your career forward.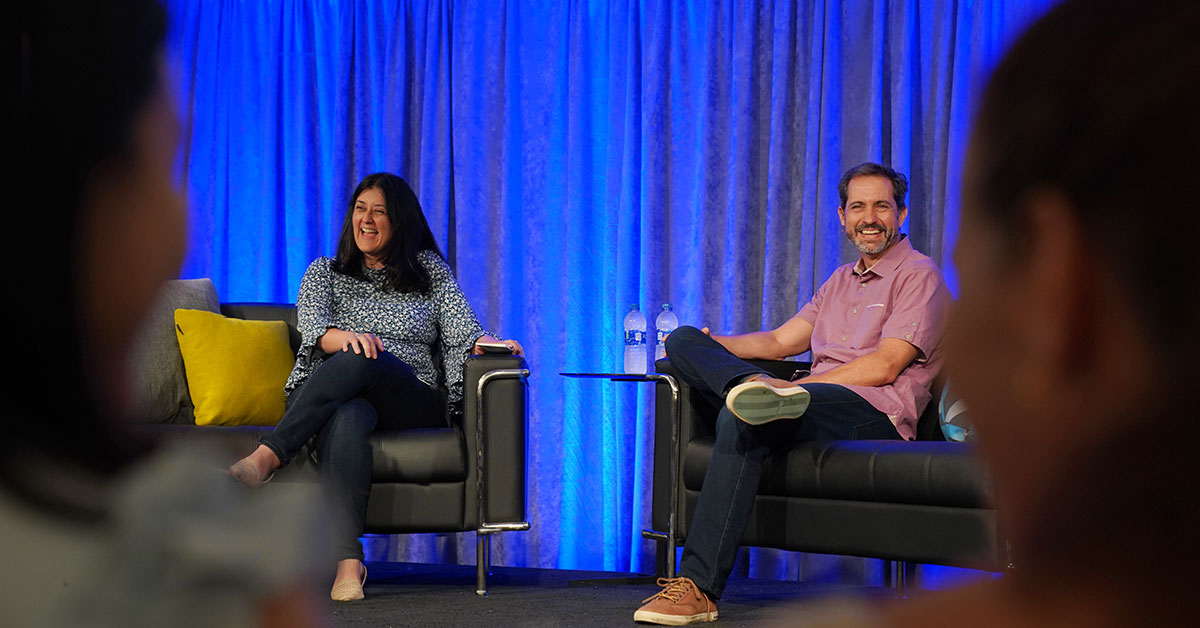 What's the difference between introverts and extroverts?
Introverts vs. extroverts—the differences seem pretty clear, right? Extroverts have never met a stranger…they're the first to speak up in a meeting…they're the ones giving high-fives to colleagues in the hallway. Introverts are always quiet…they don't like small talk…nothing makes them more anxious than the thought of public speaking. Sound accurate? Well, as is the case with all stereotypes, there's not much truth behind these extremes. Anyone who is (or is close with) an introvert knows that their introversion has less to do with being "shy" and is more about what energizes them—listening, processing, analyzing. They may have no problem being social at a party, but go home feeling completely drained afterward.
For extroverts, they get their energy from being around other people—teamwork, comradery, conversation. Sure, they may seem "always on," but that doesn't mean they don't feel a little anxiety giving a big presentation or going to a party where they don't know anyone. By nature, extroverts stand out more—not only socially, but in the workplace as well. And those who stand out more are often seen as leaders. After all, they're the ones driving conversations in meetings, networking with peers, presenting to leadership and organizing team functions. While the introverts carefully observe interactions, intently absorb information and deliberately form conclusions, they can't help but feel that unless they break out of their "shell," they'll be unable to break through in their career.
There have always been introverted leaders
What these introverts might not realize is there's no shortage of highly successful people just like them. Leaders like Barack Obama, Rosa Parks and Warren Buffett are all introverts, as are brilliant minds such as Albert Einstein, Steven Spielberg and JK Rowling. It's no different at Capital One. Take Don Busick as an example. Don leads the team that builds the products and platforms critical to the enterprise, that enable associates to create amazing experiences to service our customers and tackle business objectives. And he's a self-identified introvert. Recently, as part of Capital One's "Introverts in Leadership" series, sponsored by the Origins and empowHer business resource groups, Don offered up some sage advice for those looking to harness their introverted superpowers and grow in their careers.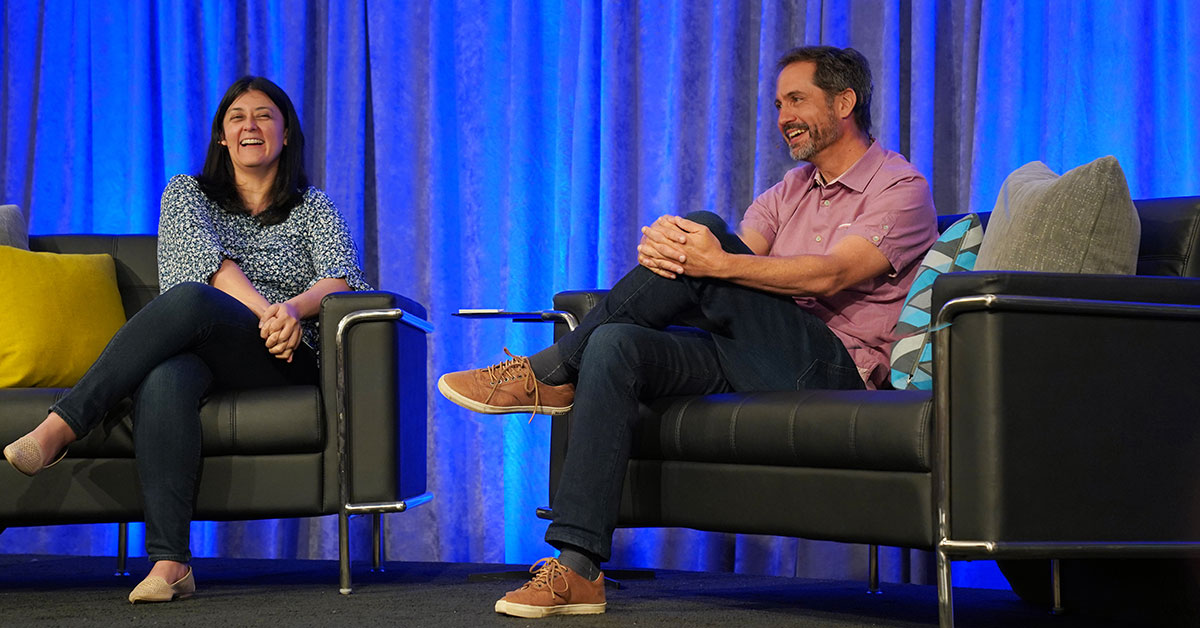 5 tips for introverts to develop leadership skills
Ditch the Self-Doubt
Do you often feel like you don't "fit the mold" of your organization's leadership? You can reframe that notion when you realize that there is no "mold" to "fit!" All leaders are different, with different styles and different motivators. And, most importantly, remember that people see you the way you see yourself, so recognize and own the strengths you bring to the table!
Harness Your Superpower
Chances are, as an introvert, you're a phenomenal listener. This is a true gift and one you can use to your advantage. Don noticed early in his career that people would regularly seek him out for what he thought was advice. But he grew to realize that more often than not, his coworkers simply wanted someone to listen. Proactively offer up your services as a listener, and you'll start to develop some deep and meaningful relationships.
Rethink Networking
A familiar refrain introverts hear in the workplace—"you need to work on your executive presence," which can really be code for "you need to rub elbows with executives." That is simply not in an introvert's nature—forcing yourself to hob-nob will come across as, well, forced. Nevertheless, it is important to build up your network, so take a different approach. Set up one-on-one time with leaders to get to know them on an individual level and truly understand their goals, objectives and motivations. Those connections will not only lead to meaningful relationships, the knowledge you gain will help you produce more meaningful results—both of which showcase the value you bring to the organization.
Challenge Yourself
Don encourages introverts on his team to lean into things that make them feel uncomfortable. Maybe giving presentations is dead last on your list of "things I want to do today," but it's worth giving it a shot. Of course, you'll need some motivators to pump yourself up. Some thought starters: Realize you're going to get something out of it, whether that be confidence or a lesson that will help you find a way that works better for you. Or trust that people are inspired by vulnerability, so stretching yourself is an obligation to other introverts—show what's possible for them, too!
Take Small Steps
Instead of trying to take on big changes all at once, focus on tackling one or two challenges, and repeat until things become second nature. For instance, if you want your voice heard more often, make it a goal to speak up in a meeting three times a week. But be patient – these changes won't happen overnight. Make sure you don't take on too much, or it will become overwhelming.
Next time you're in a big meeting, take a moment to observe the audience (which should come as second nature to an introvert!), paying particularly close attention to the leaders in the room. Are they intently processing? Are they seeking opinions from the rest of the team? Are they forming insightful conclusions? If so, you just may be witnessing an introvert in action. Grab them after the meeting and ask if you could set up some time to chat—no doubt they'd love to listen!
Copyright © 2023
Opinions are those of the individual author. Statements are deemed accurate at the time of posting. Unless otherwise noted, Capital One is not affiliated with, or endorsed by, any company mentioned. All trademarks and intellectual property used or displayed are the property of their respective owners.