The secret to success: How to build career confidence
By Denise Kasper, PCC
Denise is an Executive Coach at Capital One, having worked with nearly 150 executive coachees. Since coming to Capital One, Denise's roles include leadership development consultant, change consultant and HR lead for several departments in Card, Brand and Digital.
You know what the secret to success is? It's that there is no secret.
I want you to take a moment and imagine yourself in your dream career. You're probably picturing rewarding, meaningful work where you're challenged to reach your full potential. If you're like me, you spend time envisioning the future you want. But how do you turn those dreams into a reality?
Having spent the past seven years as an Executive Coach at Capital One, I'm often asked "What's the secret to so-and-so's success?" It's a natural question, but ultimately misses the point. And that's because there are no secrets. Leaders don't have any magic wands for consistently delivering favorable outcomes. If only it were that easy!
Confidence is a State of Mind
Everyone experiences self-doubt at times, even the most successful business leaders. What matters is how you react in the moment. You can either give in to your fears, or you can acknowledge the doubts and quickly transition to how you'll move forward and accomplish your goals. The choice is yours.
If you're typically a glass-half-empty type, you absolutely have the ability to transform into a person who optimistically views the world through a half-full lens. Studies have shown that with time, practice and experience, thought patterns can be shifted. Simply put, you can train yourself to adopt a more positive mindset. So how does it work?
You use stories as a way of making sense of the situation you're in. These stories are based on a belief system about yourself—what you think of yourself determines your confidence level. Confidence, in turn, is what spurs thoughts into action. When you believe you aren't capable, it's much more likely you'll fail. You begin to imagine all the different ways things will go wrong, creating a story of failure within your mind. Your negativity creates a self-fulfilling prophecy of failure.
I like to think of this type of negative self-talk as junk food for your brain. It's so cheap and easy that you're tempted to embrace its short-term comfort even though in reality you're actually sabotaging your own future and happiness.
Positive self-talk, however, is like feeding your brain healthy food. It provides the sustenance needed to grow and form the self-image you need to feel confident in yourself. Those good vibes tell you a story that you're capable—that you can figure it out in the end. You start to form stories in your head about all the things that can go right, and you begin to envision favorable outcomes. You're reminded that yes, you can do this!
Building a Better Mental Model
How do you begin feeding your brain that nutritious food? Anyone who's ever started a new diet or exercise regimen knows how difficult it can be to stick to a healthy lifestyle. If it were easy, everyone would do it. The good news is there are seven small, incremental steps you can take to build the momentum you need to help reframe your mindsets:
Identify a situation in which you may be holding yourself back from reaching a goal.
Ask yourself what you need to do to feel more confident in this situation.
What might be your story and/or limiting self-belief(s)?
How can you reframe your self-limiting beliefs into more positive, reinforcing beliefs?
What is one action you will take to move yourself closer to your goal?
How will you know if you're successful?
How will you celebrate yourself?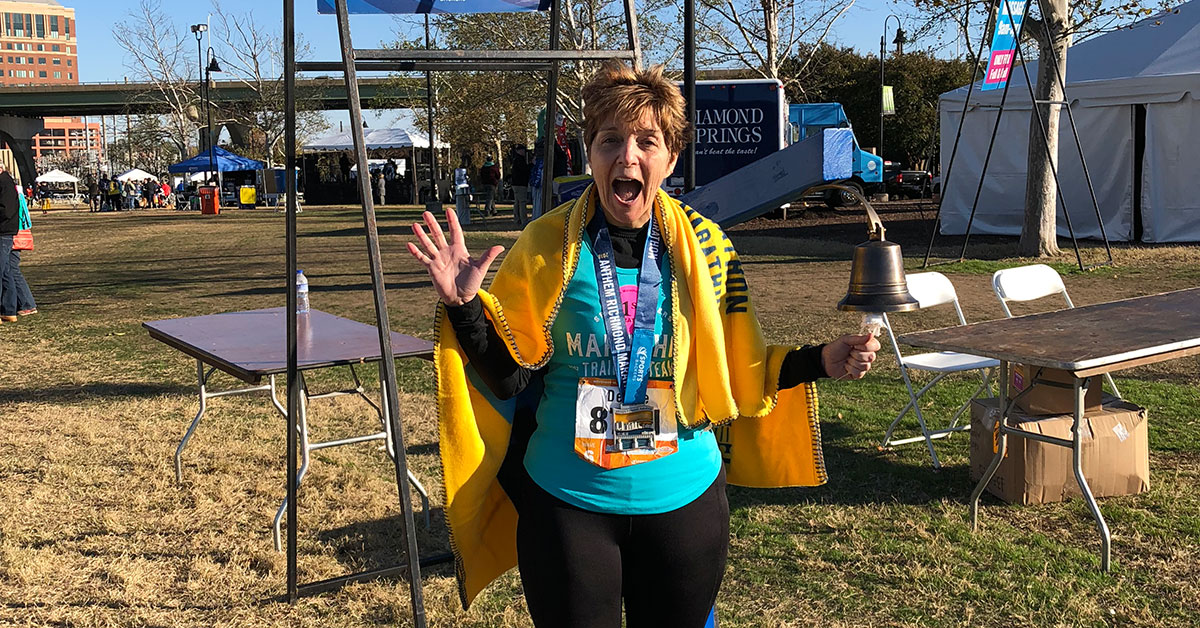 Talk the Talk, Walk (or Run) the 26.2 Mile Walk
You might be thinking, "Easier said than done, Denise!" Look, developing a positive mindset is like building any other kind of muscle. It takes work, practice and commitment. The hardest part is getting started, but once you've built the muscle, you can begin flexing it. Here's a real-life example:
In 2018, I decided I was going to run a marathon. As soon as I made the declaration, the self-doubt started to creep in. As an older runner, I nearly convinced myself I was more likely to get hurt than finish in the allotted 7 hours. Instead of giving in to my negative self-talk, I decided to journal my feelings so I could face my fears and overcome them. For every doubt I had, I challenged myself to view it from a positive mindset.
Running a marathon was one of the hardest (yet fun) things I've ever done in my life, but guess what? I finished in 6 hours and 56 minutes! I did it! I believed in myself, I turned those beliefs into action and I continued to follow through all the way until I achieved a successful outcome. Now whenever I meet an obstacle, I can think back to my marathon story and remind myself that I can overcome adversity and do hard things.
| | |
| --- | --- |
| Self-limiting | Positive reinforcement |
| I can't run a marathon! | I like trying new things and this could be fun. |
| I run too slowly. | I'm in pretty good shape. |
| I'll never finish in the allotted seven hours. | I'll let go of finishing in time and focus on not getting hurt. |
| I'll probably hurt myself. | I'll join a training team and follow their structured program. |
| People will laugh at me. | I'll make new friends. |
| It will be embarrassing. | I'll be a good role model for encouraging my clients to stretch themselves and try new challenges. |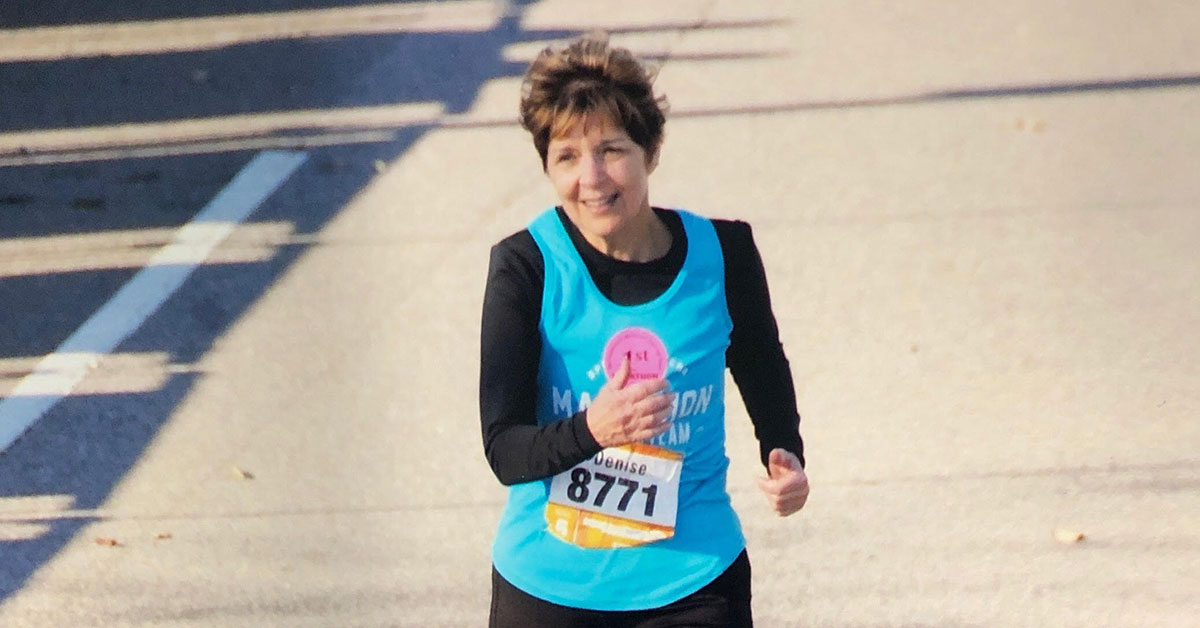 How does a positive outlook influence your career?
Focusing back on the workplace, one of the most common issues I help my clients with is navigating their way through organizational changes. Change is inevitable, and that certainly includes when our direct managers change. It can be a stressful transition—you've put in all sorts of time and energy building a relationship with your manager and suddenly you find yourself with someone new. Was it all for nothing?
Of course not!
Again, it all comes down to your mindset. Do you want to undermine your brand new relationship with self-limiting thoughts or will you choose to empower yourself with positive reinforcement? Every change is what you make of it.
| | |
| --- | --- |
| Self-limiting | Positive reinforcement |
| I can't believe I'm getting another new manager. | I already have an advocate in my current manager, and now I have the opportunity to develop another advocate with a new manager. |
| My current manager supports me, challenges me, and is completely aligned with my goals for the year. | I'll make sure we're aligned on expectations and share my career goals. |
| I heard my new manager doesn't focus on development and doesn't set clear priorities. | I'm going to assume positive intent and enter this relationship trusting that my manager wants to see me succeed. |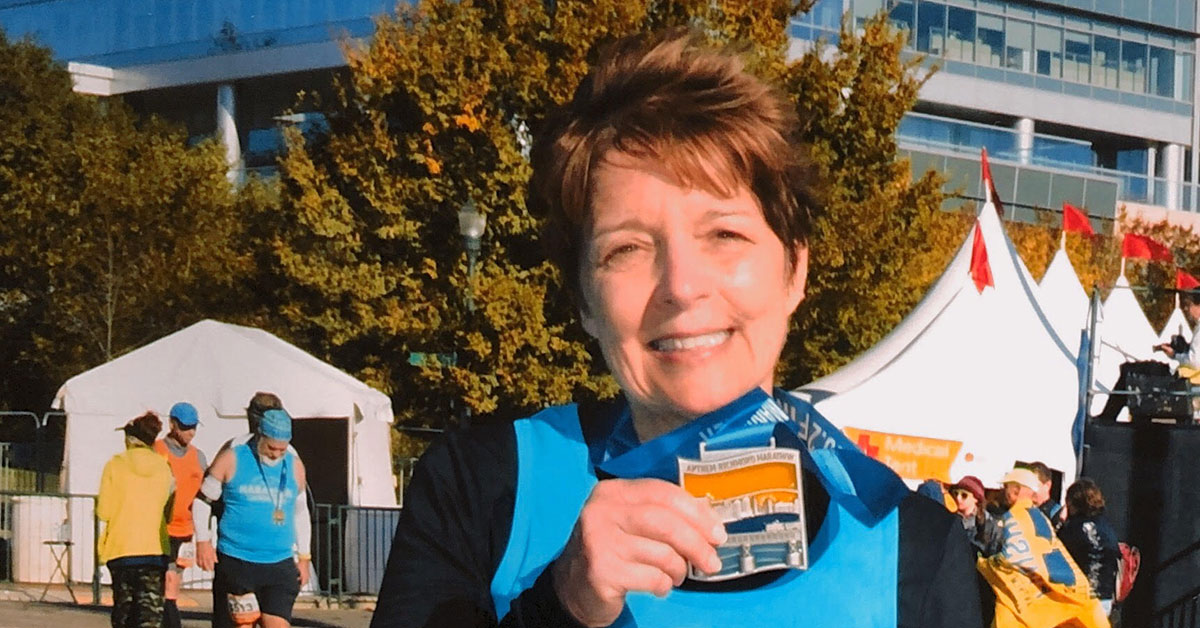 What would you do if you didn't have any self-limiting beliefs?
Being more confident and having a positive mindset won't automatically make you successful. It simply doesn't work that way. Like I said from the very beginning, there are no secrets. However, being a confident, positive person who believes in themselves will make you more likely to take the appropriate risks you need in order to move out of your comfort zone and increase your growth potential.
As you begin to think about accelerating your career and building the future you want, I encourage you to start making some achievable goals. Get clear on your motivation by asking yourself: "Why am I doing this?" Then, make an honest assessment as to whether or not you have the knowledge and skills to achieve your goals. You may need additional training, and that's okay! Finally, think about the kind of structure and support you need to achieve your goals and how you'll secure them, similar to me joining the marathon training team.
One of my favorite mantras is "Courage to start, strength to finish." It may be a cliche, but every great journey really does begin with a single step. Whether that's attempting a 26.2 mile run or embarking on a new career, I invite you to approach your challenges with confidence, warmth and a belief that you're capable and worthy of good outcomes. Your futures are out there waiting for you, now go turn your dreams into reality.
Copyright © 2023 Opinions are those of the individual author. Statements are deemed accurate at the time of posting. Unless otherwise noted, Capital One is not affiliated with, or endorsed by, any company mentioned. All trademarks and intellectual property used or displayed are the property of their respective owners.