Virtually social: How these extroverts stay energized while working from home
Have you found adjusting to social distancing and the "new normal" hard? It has been especially difficult for the extroverted types—those who get their energy from being around people—who now find themselves in a virtual-only environment. If you find yourself missing the in-person connection that helped you power through the day, you'll be interested to hear from these associates on how they're staying true to themselves and getting their fill of social time, from the confines of their own homes.
Understand how you feel most energized
Katie is the bright and bubbly leader of our Talent Marketing and Communications team. She can always be counted on for a smile, a laugh or a well-timed motivational exclamation to get you through any dip in your day. Being away from the team has been hard as she gets energy from the in-person interactions she has with the team in the office. Her tip for those who also miss seeing other people? "Understand where you get your energy….and when you're most energized."
If you thrive on being able to get up and move around throughout the day, you should consider building walking meetings into your day. If you have a mobile phone and are able to participate without the computer in front of you, dial into your meeting and take a walk around the house, yard or even the block. If you can't walk during a meeting, Katie has also found that building time into her schedule for a mid-day walk has helped her manage her energy and refocus.
The most restorative habit she's picked up, however, is to be open and honest about her feelings, struggles and the wins she's experienced throughout the day. Even though you can't have the same routine conversations you're used to having in person, you can still make time for them throughout the day. Whether it's a side conversation with someone before a meeting, a scheduled coffee break with a coworker or a virtual hang out with friends after work hours, sharing an honest moment about how the day is going really helps keep those connections alive.
Keep your day moving with a variety of tasks
Like Brooke, some of you are "used to going 100 miles per hour every single day," so this much down time can be difficult. She has found that setting boundaries and blocks of time helps to create the illusion you're still "moving" 100 miles per hour. If you are able to break up the day into chunks of time, it forces you to get each task accomplished in a set time block and then you have to move on to the next thing. Brooke has found success in scheduling her work time in blocks, so she is still able to spend time with her kids, playing games and doing homework or to complete a workout. Scheduling time to virtually connect with friends or spend solo time with your spouse is another way to have a meaningful connection while keeping the day moving. Shifting from thing to thing can satisfy the need to keep going like she would on a normal day.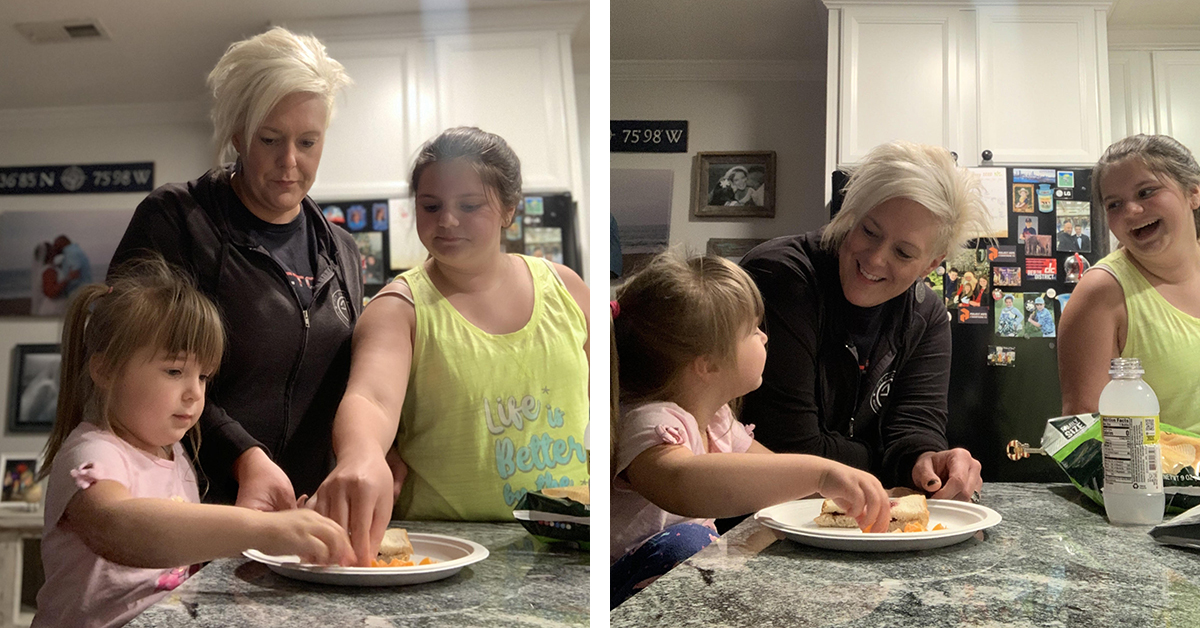 Brooke also shared a tip that she's found very useful, though it may sound wrong at first. She shares that it's been beneficial to unplug and recharge from social media and electronics. Brooke explains, "Taking a break from the things you feel most connected to sounds counterintuitive to an extrovert, but taking that mental break actually recharges the dopamine in your brain and makes you more productive." With all the virtual activity these days, it can be more enriching to take a moment and reset so you'll appreciate and enjoy that virtual connection more when you come back.
Rely on the resources (and people!) you have close by
Lydia, like others, has found her own unique ways to gain social satisfaction in the solitude of staying at home. Though she much prefers being out and about and rarely spent a Saturday at home prior to this season of life, she's found ways to keep her social life active, even if her social circle is much smaller. "I've really begun to rely heavily on the companionship of my dog these days," she explained. With Fenway the beagle by her side, Lydia has found that their morning and evening strolls around the neighborhood (while maintaining a safe distance from any others they may encounter) are a small way she can retain some of her normal routine.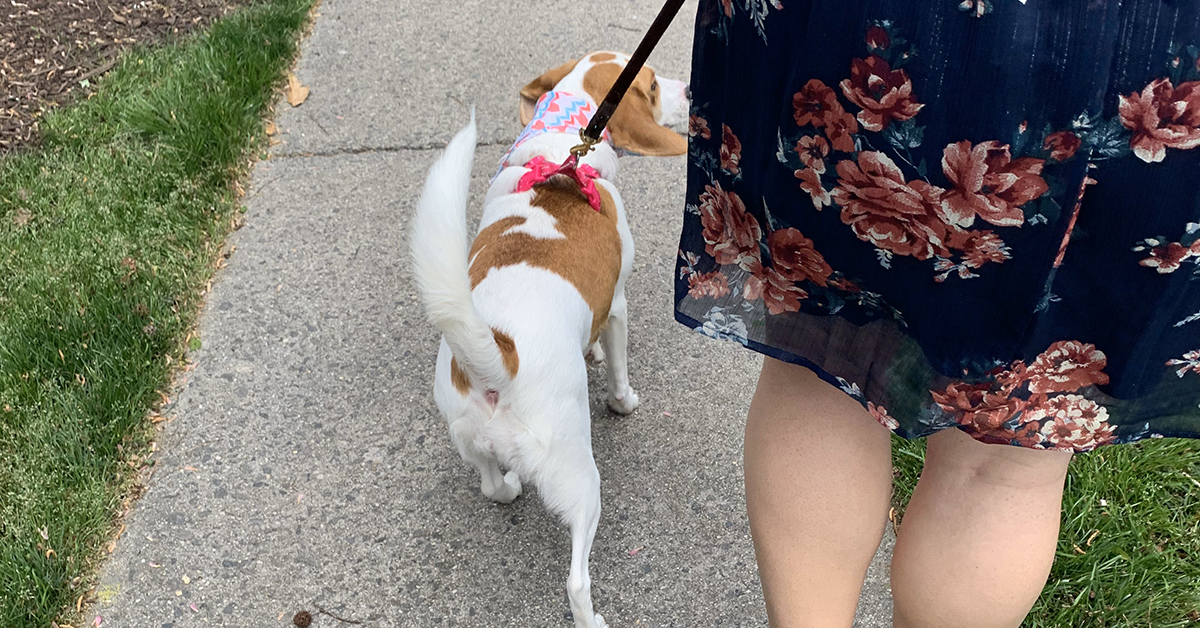 She explains, "walking the dog is something I've always done and I have really come to appreciate and value that ordinary part of my routine that I'm still able to do." If you don't have a pet at home, Lydia suggests making plans with a spouse or roommate to have a special movie screening on the couch with snacks, plan a picnic on the porch, or even have a board game night. In the hurry of everyday life, we don't often have time for these types of activities so you can make some really special memories and pass the time in a fun way if you use a little creativity.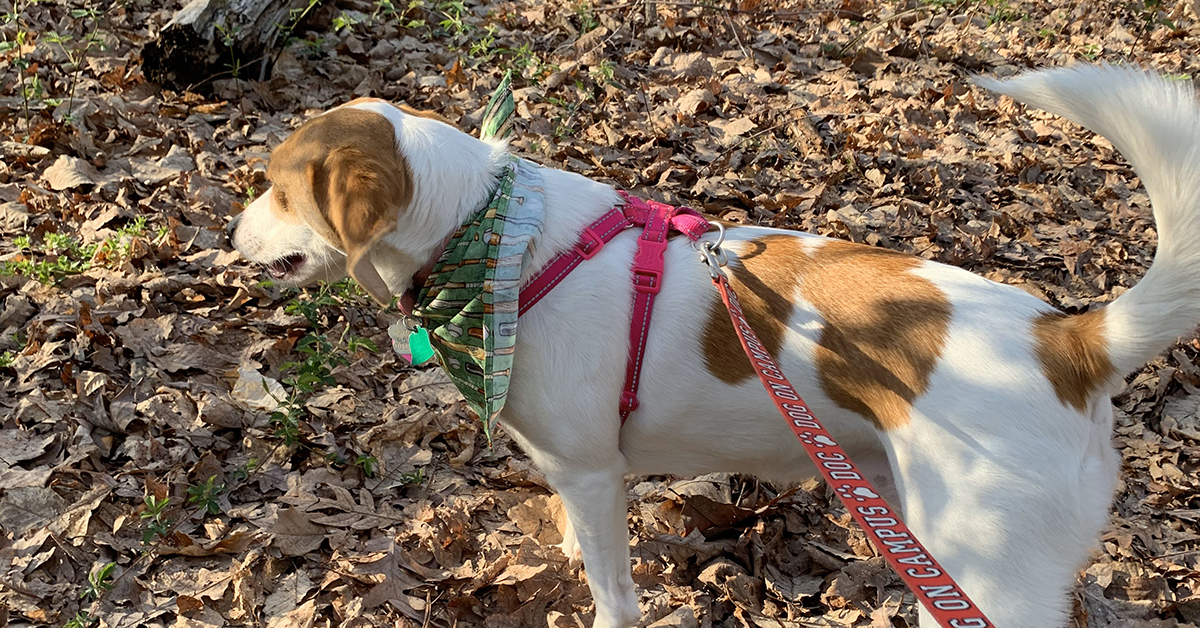 Another hobby Lydia has revived in the past few weeks is letter writing. As an extrovert, she loves having the chance to connect with others and found that video chats weren't fulfilling her needs as she had hoped. However, picking up a pen and writing about her day felt like a much closer connection. Upon receiving a letter from her sister, Lydia reflected "although I can't spend time with her in person, seeing her handwriting and hearing about how she and my other siblings are spending their days feels like we are connected in a unique way. It's a tangible connection that I can cherish long after our lives go back to the way they were."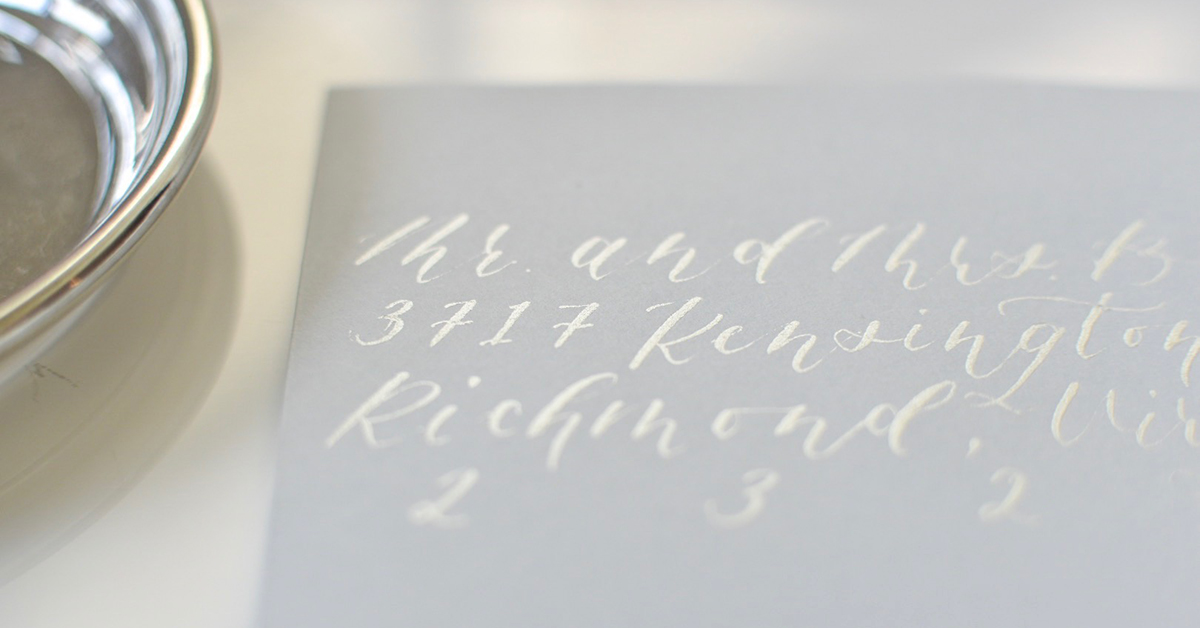 Staying connected to each other and feeding our need for human interaction and companionship can be a challenge during this time, but as these people have shared, there are ways to make it happen. Consider some of the ways you feel most energized and how you prefer to stay connected and try to work those moments into your day, you might be surprised about the positive impacts.
Copyright © 2023
Opinions are those of the individual author. Statements are deemed accurate at the time of posting. Unless otherwise noted, Capital One is not affiliated with, or endorsed by, any company mentioned. All trademarks and intellectual property used or displayed are the property of their respective owners.