My Life at Capital One: From customer to associate
Amanda was ready for banking to be easy after years of battling mysterious and unexpected fees at other financial institutions. The solution was right in front of her.
Amanda regularly drove by a Capital One branch in Tyler, Texas. She finally stepped inside in December 2020 and enrolled. Amanda appreciated that Capital One had no fees for setting up a checking account or overdrafts, easy-to-use banking tools and a bevy of branch ambassadors who quickly answered her questions.
During one of her visits, Amanda noticed a "We're hiring" sign. Her experience as a customer was so positive that she figured working at Capital One would be just as exceptional.
"I studied accounting in college. I've always wanted to end up in a bank, but I wanted to be somewhere that put its employees first," Amanda said. "Everyone was so nice and welcoming to me when I was a Capital One customer. I figured it was a place that takes care of its people."
Amanda applied and started as a branch ambassador in December 2021.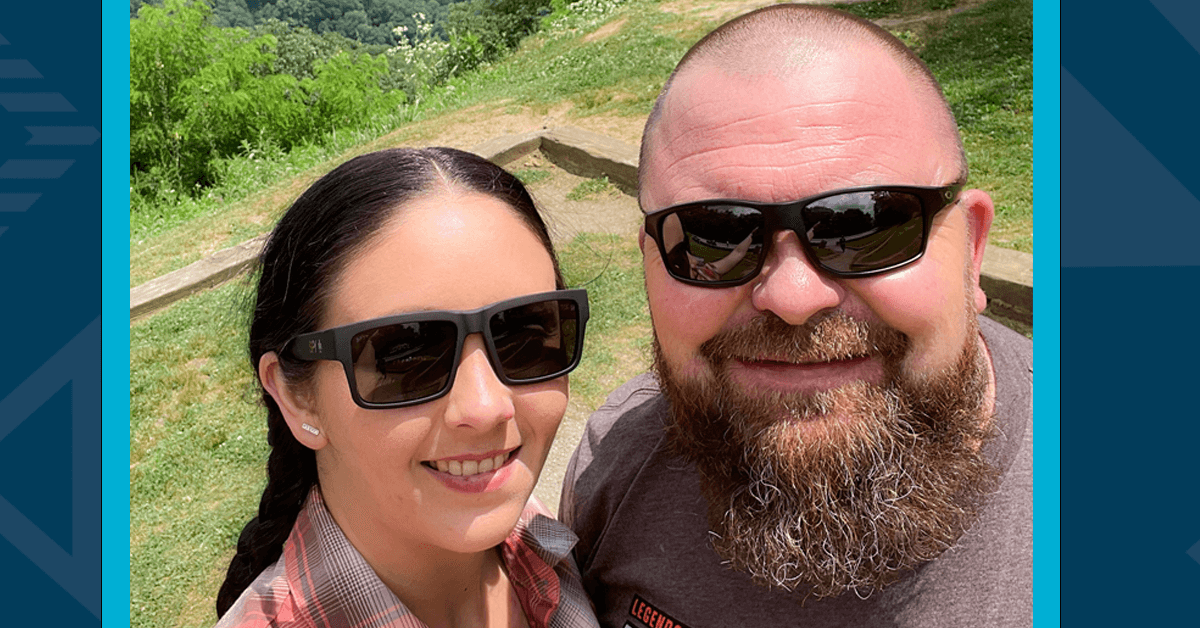 Helping Capital One customers
As a branch ambassador, Amanda makes sure all of her customers have the same friendly and easy banking experience she received before working at Capital One.
Though she helps customers with financial transactions, including deposits, transfers, withdrawals and monitoring for fraud, her passion is connecting with customers and helping them reach their financial goals. Amanda, who is fluent in Spanish and half Puerto Rican, also helps Spanish-speaking customers in understanding our financial products.
"My work is about more than data and numbers. It's about empathy," Amanda said. "It's listening to the customer and letting them express what they need to before we dig in to solve the issue. I want my customers to leave with a smile on their faces."
Her most rewarding moments come when she enhances customers' financial lives by patiently walking them through their mobile and online experiences, like the time she helped a customer open a checking account through his mobile device. Amanda said the customer lacked confidence in navigating a digital bank, but she explained every step as they set up his account.
"I saw the confidence grow as we sat on the chairs in the lobby and had a small talk about life," Amanda said. "Now, he comes into the branch and will look for me or request me to assist in his transactions. It feels good to know that we're doing the right thing."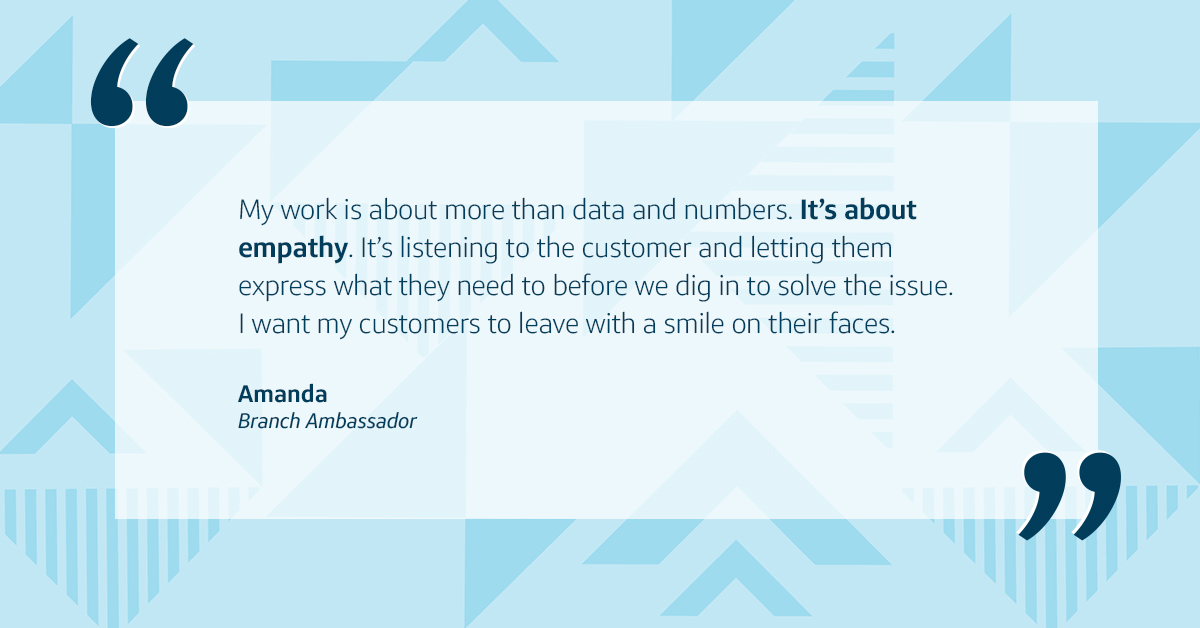 Finding a long-lasting career
Though Amanda has spent less than a year at Capital One, she already envisions retiring from the enterprise.
Whether she's attending our Business Resource Group events, taking on more duties for her branch or using her time-off benefit to camp with her husband and four children, Amanda always feels the support to create her own career journey.
"There is a sense of true friendship and camaraderie in the branches that makes Capital One even more comfortable and enjoyable to work in than any other job I've ever had," she said.
Apply now to be a branch ambassador.
Copyright © 2023 Opinions are those of the individual author. Statements are deemed accurate at the time of posting. Unless otherwise noted, Capital One is not affiliated with, or endorsed by, any company mentioned. All trademarks and intellectual property used or displayed are the property of their respective owners.