Making the jump: Lessons in life & leadership
Sanjiv is President of the Financial Services division at Capital One, and serves on the Capital One Executive Committee. Sanjiv has leveraged his background in engineering, art and transformative leadership to creatively build businesses for massive growth. He created Capital One's innovation space in Plano called the Garage, and he himself holds four patents (with another 10 pending). Within the community, Sanjiv serves as Chairman of the Collin County Business Alliance (CCBA), Chairman of the nationally-acclaimed Dallas Symphony Association and serves on the Board of NAF, a national network of education, business and community leaders who work together to ensure high school students are college, career and future ready. Sanjiv believes that vibrant businesses and vibrant communities go hand in hand, and he is passionate about turbo-charging innovation across Dallas-Fort Worth.
Learning to make the jump
I was paralyzed with fear, certain I was going to die. I struggled to hold my breath after being thrown into the deep end of the pool, but I couldn't propel myself back to the surface of the water.
I was 6 years old and my Calcutta swim teacher subscribed to the sink-or-swim method of instruction. Naturally, this traumatic experience left me deathly afraid of the water, and I avoided the pool at all costs.
A few years later, I realized I was missing out, and there was no logical reason to be afraid of the water. Sitting by myself, I would watch everyone else having fun in the pool. I would look at them and imagine myself swimming. After about a month of this, I had enough. I decided to make the jump and leave my fear and frustration behind.
This experience taught me a lifelong lesson that had a profound impact on my future success. As my dad often said, "where there's a will, there's a way." By embracing change and a willingness to endure temporary discomfort, Making the Jump becomes easier and easier. With each new experience, you become more confident in your ability to face your fears and overcome self doubt.
I didn't realize it at the time, but even as a child, I was not afraid of hard work. Innately, I knew that at the end of the day, anyone can overcome anything they put their mind to.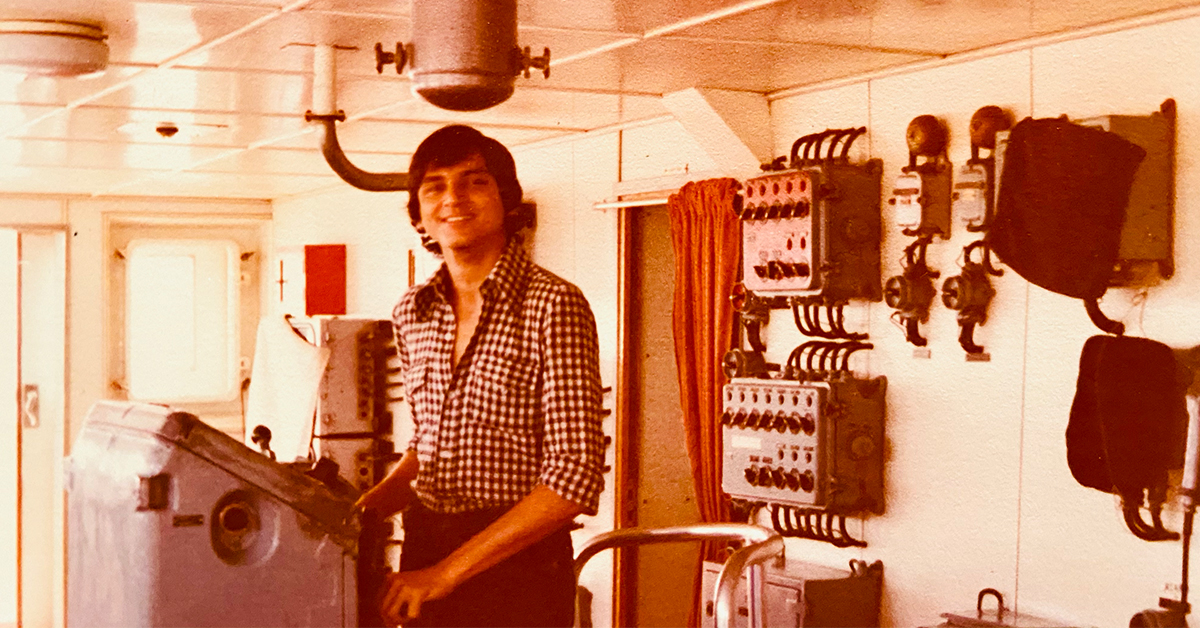 We're all in the same boat
In my early 20s, I'd been studying to become a marine engineer and naval architect. As a young man who had never traveled outside of India, I was excited to make my mark on the world. Just as I was thinking about how I would start my career, I lost my father unexpectedly. It affected me deeply, and I was in the midst of grieving over this tremendous loss while grappling with what it meant to take care of my mom and my family. I had no idea what the future held, but I knew I needed to make the jump in order to provide for them in the best way I knew how.
I spent my first 10 years out of college working at two multinational shipping companies, which allowed me the unique opportunity to spend time in over 60 different countries. As one of the youngest chief engineers at my second job, I led multicultural teams and interacted with an incredibly wide range of personalities and customs.
It was an exhilarating start to my career, and it gave me a deep appreciation for the richness and variety of life that comes from forming close relationships with people that have diverse backgrounds and perspectives. We were all on the same boat together, so we learned to build trust, camaraderie and respect. We had to rely on each other to get the job done, and we each played a critical part. We genuinely valued one another as teammates, and we formed incredible friendships that made work truly fun and rewarding.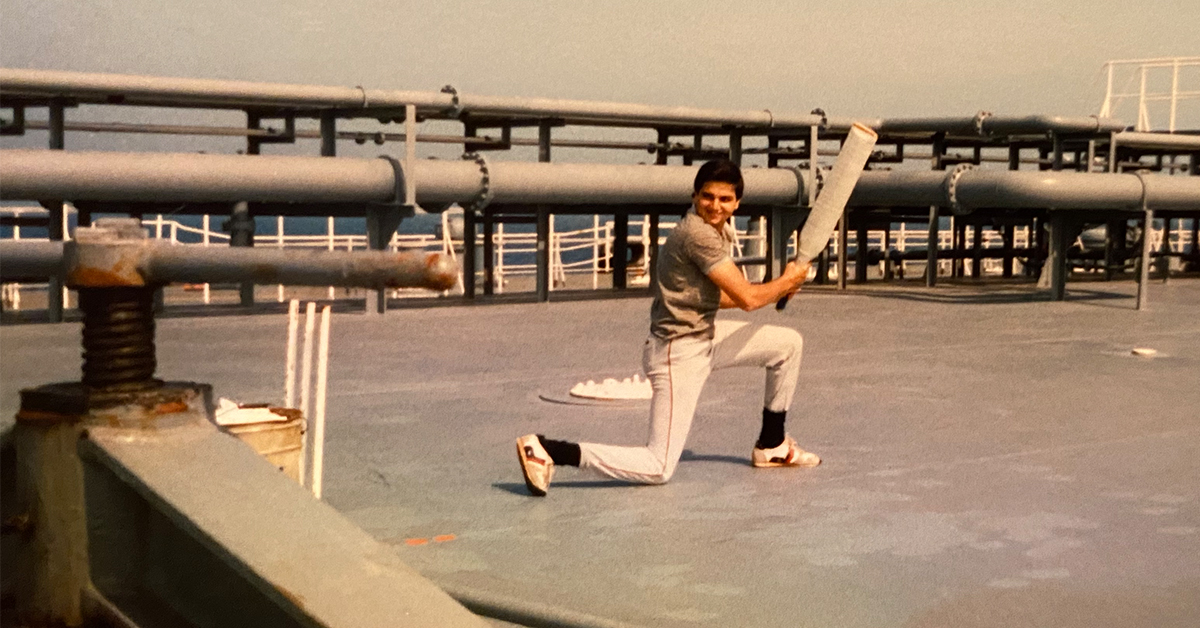 My career took a different path after my wife and I moved to Canada to provide better opportunities for our one-year old daughter, but I'll never forget those days at sea. It was during this time that I came to realize that paradoxically, people can be vastly different while also being so similar. While my colleagues enjoyed an amazing variety of customs, food, language and personalities, we all shared a common humanity—with familiar hopes and dreams that transcend our cultural ties.
To this day, I love experiencing new cultures. Many people travel to see historic sites or to revel in nature. I've always looked forward to meeting new people the most, hearing their unique stories and making new friends.
It's partly why I'm such a strong proponent of fostering a culture of inclusion and belonging within our four walls at Capital One. I've had the opportunity to both start and sponsor Business Resource Groups (BRGs) that support Capital One's growing diverse population by helping associates reach their full potential, which I believe is the greatest responsibility of any leader.
Recently, I returned to my roots as the Executive Sponsor of our Asian and Pacific Islander BRG that I helped start some 20 years ago. I've been heartbroken and angered by the abhorrent rise in violence against Asian Americans during COVID-19. Building on the efforts that began in earnest last summer with the launch of Capital One's Impact Initiative, we must all stand together against injustice.
Seeking out diverse perspectives leads to better business outcomes, but more importantly—it makes life richer and more fulfilling. We must celebrate our similarities and cherish our differences. And that responsibility extends to the communities where we live and work.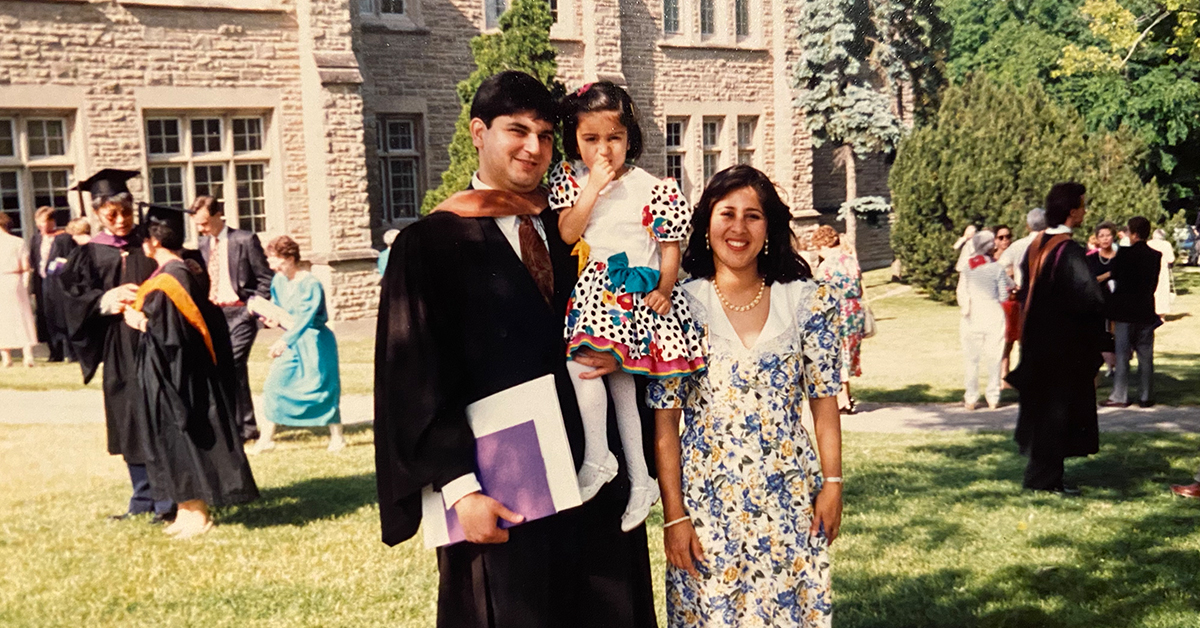 Embrace uncharted waters
When offering career advice to my family and friends, I remind them that no role comes without challenges, but every employee should feel empowered to Be Their Own CEO. This is a freeing mindset that provides flexibility to stretch and grow. Can you broaden your impact beyond what's listed in your job description? Can you rethink your role into something even bigger?
Looking back on my career, my philosophy has always been to make the most of each role, enjoying every moment as if there was no better job than the one I was in, and inevitably, the next opportunity came around. I've never preoccupied myself with planning 5 years ahead or worrying about how I might earn my next promotion. My goal was to not only paint something beautiful, but to also make the canvas I was given much larger.
Throughout my 23 years at Capital One, I spent time launching Small Business Card before turning around both our Canadian and European operations, as well as our Auto business. From there, I settled in as the President of Financial Services, where I lead a division of 5,000 incredibly talented associates.
The reason I could dream big within each role I've had at Capital One is because I was given permission to go and build stuff, and I extend that same latitude to the leaders in my organization. It's one of the reasons Capital One is among the 10 Best Companies to Work For.
If you're feeling too restricted within your current job, then it might be time to change directions and find a manager or company who will help you overcome those constraints. We all have the ability to reinvent ourselves, leaving behind past baggage and starting with a clean slate. I firmly believe there is untapped potential in every person, and it's the responsibility of a leader to allow that inherent potential to shine through and affect positive change.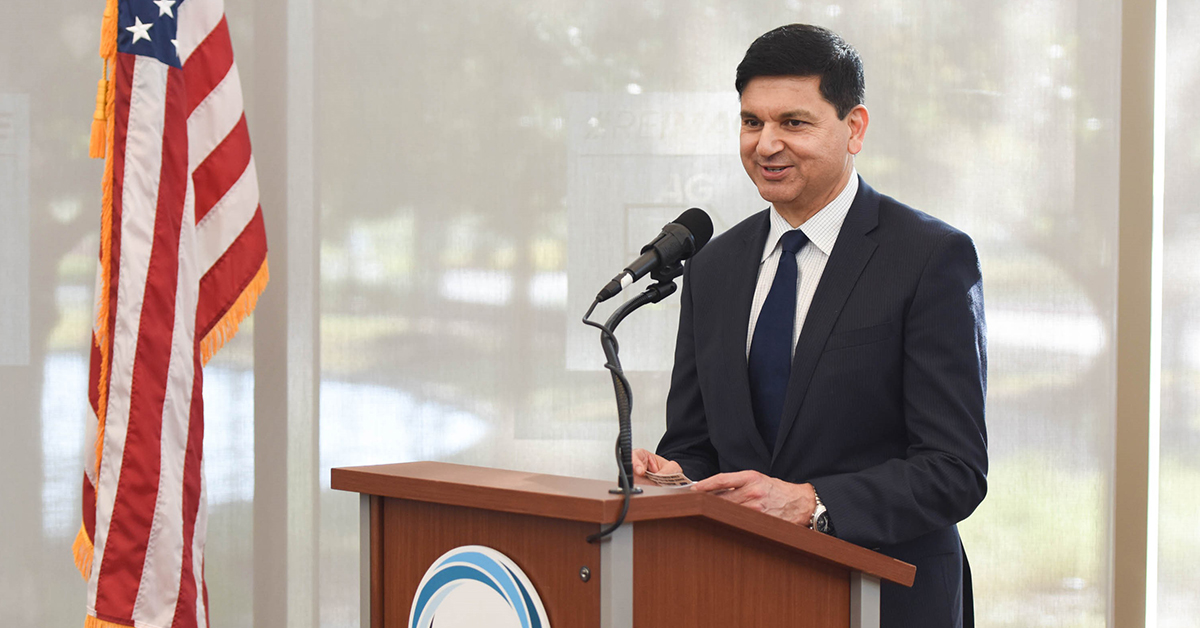 Become the rising tide that lifts all boats
The key to any successful business or career—and to a fulfilling life for that matter—is to work on something bigger than yourself. I've been involved in several business turnarounds while at Capital One that have allowed me to help others realize their potential while inspiring bold innovations that shape the future.
The goal of running a successful business is not to simply grow the bottom line in any way possible. In our Financial Services division, we are helping customers lead better lives through car ownership and retirement planning—which are essential to socioeconomic mobility and part of the American Dream. It's easy to pour your heart into your work when you can see how you're changing people's lives for the better.
And like a virtuous cycle, vibrant businesses lead to vibrant communities. One of the biggest ways we can drive positive change in the world is to win the marketplace for the sake of our customers, which our auto finance business is currently doing by reimagining the entire car buying process. Innovation and technology are key to transformation, but they are nothing without a secret ingredient—and that's heart.
I'm incredibly proud knowing that the businesses I've had the privilege of leading will go on long after I'm gone. But more important to me than any commercial success are the relationships. The journey my teams and I have gone through together means more to me than our destination. At the end of the day, love, friendship, community—these are the things that make life so rich and rewarding.
Copyright © 2023
Opinions are those of the individual author. Statements are deemed accurate at the time of posting. Unless otherwise noted, Capital One is not affiliated with, or endorsed by, any company mentioned. All trademarks and intellectual property used or displayed are the property of their respective owners.