Inclusive benefits help LGBTQ+ associates thrive
In what ways can your employer's benefits package help you live your most fulfilling life, even when you're not in the office? For associates at Capital One, it comes down to finding the benefits and resources they need to support who they love, and reflect how they identify and choose to create their families. The benefits package we offer was created to support all associates, with equity being at the forefront of decision-making and acknowledging that while different people have different needs, everybody and every family deserves to live well—physically, financially and emotionally.
If you're LGBTQ+ and hoping to have children, seek out medications and treatments to live a healthy life or find support as you go through the process of transitioning, having the right benefits to ease the financial burden is crucial. That's why the Capital One benefits team is constantly working to make sure our benefits are easy to use, easy to understand and, most importantly, as affordable as possible to help you and your loved ones build the future you desire.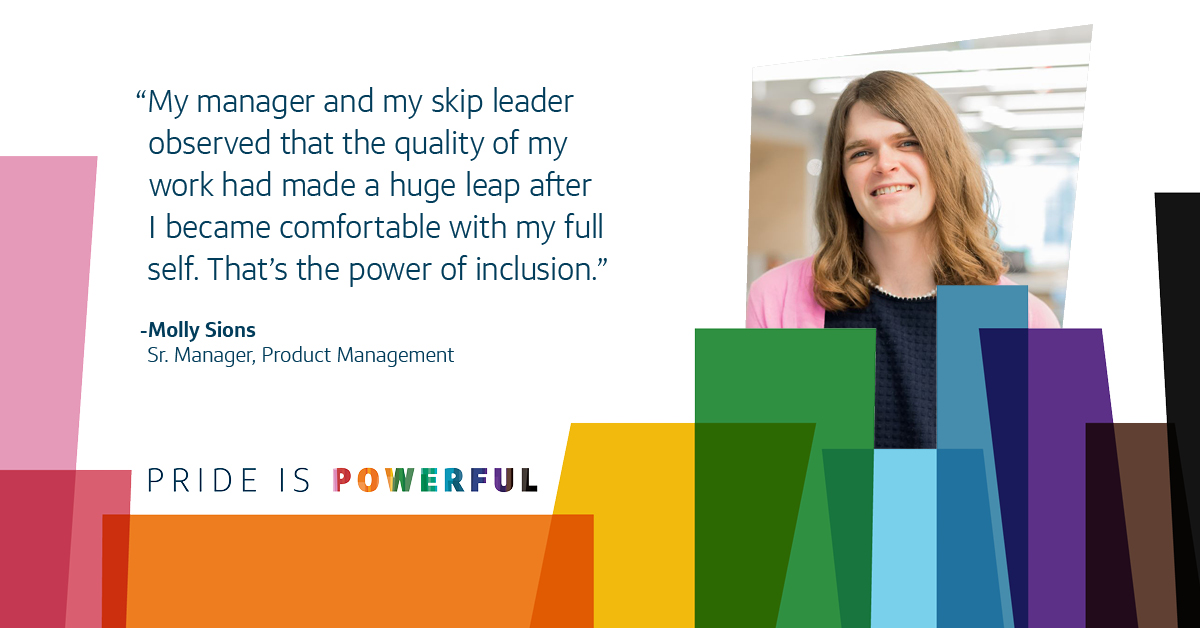 Support to embrace your true, full self
If you want to deliver the best work, you have to be able to bring your best, authentic self to work. For Molly, this was totally evident at an exciting moment in her personal journey. She explained "I transitioned from male to female while working at Capital One, and the sheer amount of support I received continues to overwhelm me. My manager and my skip leader observed that the quality of my work had made a huge leap after I became comfortable with my full self. That's the power of inclusion." The benefits offered to associates at Capital One were designed with this inclusive aspect in mind—to ease the financial or health worries so that associates can thrive at work and at home. All associates enrolled in health benefits enjoy features like 24/7 access to virtual doctors appointments, including mental health care. These benefits make your health a priority while you take care of yourself and your family in a way and time frame that fits your needs.
Every associate and family is unique and health and wellness benefits are not one size fits all. That's why, even dating back to 1997, domestic partners and same-sex spouses of Capital One associates have also been eligible for coverage under the benefits plan. The way we see it, you and your loved ones deserve to feel safe and protected no matter what life throws your way and no matter how your family is structured.
For our transgender associates, health benefits include coverage of reconstructive surgeries and procedures that help them feel confident and secure in their own bodies. Our prescription medication benefits also help to ensure that certain medications, like HIV PreP medicines, are 100% covered and help to keep everyone protected. It can be a huge relief for many to know that their company is looking out for their needs and offers the benefits that matter most in their lives. We frequently evaluate our benefit offerings to ensure they represent the needs of all associates.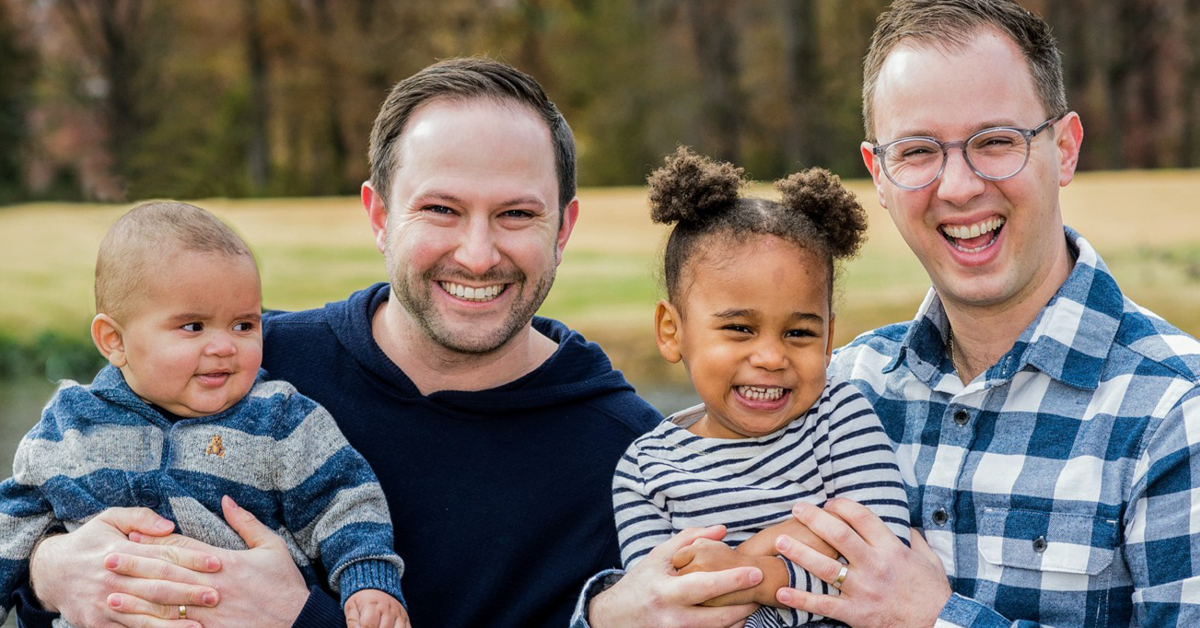 Support to care for and grow your family
If having children is in your family plans, there are ample benefits available to help there too. We recently removed certain eligibility requirements and expanded family planning benefits. So growing your family through adoption, surrogacy or accessing fertility treatments has become easier, regardless of family make up or marital status. Ethan shared, "Capital One embraced me with their benefits and policies. I used the Adoption Reimbursement Program for my adoption, which I'm incredibly grateful for." Full-time associates can get reimbursed for up to $35,000 per child (up to 3 times) in certain costs associated with adoption or surrogacy, to cover things like legal costs, licensed agency fees or medical and travel expenses. This means you can focus less on the financial impacts and more on the exciting new addition to the family, giving you much needed time to bond and connect. Full time associates who are new parents of adopted children or those welcomed via surrogate also have the ability to take up to 8 weeks of paid family leave to spend time with their new loved ones.
Navigating a fertility journey can feel overwhelming. Whether you're having trouble conceiving or you're a same-sex couple exploring the options to expand your family, you'll want to have a trusted source for answers and support as you navigate the process. Through the available health benefits plans, associates and spouses or domestic partners can access the WINFertility program, a great resource for education, support and helpful tips for those trying to get pregnant. Through this program, you can connect with trusted medical providers, talk with Fertility Coaches for educational and emotional support and receive other services, like counseling on various medicinal options, additional medical and pharmacy discounts and a complimentary supply of folic acid.
The FertilityIQ tool is another helpful option when seeking out treatment and making a plan. With a library of family building courses, designed by experts and physicians in the field, you can find answers and explanations for many of your questions and concerns. You can even search by age, diagnosis, sexual orientation and other identifiers to help you understand in terms that relate more to your situation. The goal of these benefits is to make sure every associate has the knowledge and support to build their family in the best way for them. You can make informed decisions with confidence.
Every associate is a valued part of the Capital One community. Providing the resources and tools to help you live your best life in and out of the office is one of the ways the company can show its appreciation for the hard work and dedication that helps us drive innovative and exciting work. Because our culture is open to all and we strive to offer a workplace where you are welcome and encouraged to bring your full self every day.
To learn more about our benefits offerings, be sure to check out the benefits page.
Copyright © 2023
Opinions are those of the individual author. Statements are deemed accurate at the time of posting. Unless otherwise noted, Capital One is not affiliated with, or endorsed by, any company mentioned. All trademarks and intellectual property used or displayed are the property of their respective owners.