Capital One Cafés
Capital One is reimagining banking—welcome to the Capital One Café! The idea is simple: Create a welcoming space where banking meets living. Where everyone can relax, refuel and unwind, whether they're Capital One customers or not. Together—Cafés and our Café teams—play a unique role in our local communities, one that runs deeper than customer finances.
Our company's story was born in the world of credit. It began with using technology to break down barriers by creating access for individuals who couldn't get credit elsewhere, enabling financial freedom for millions of customers.
But today, while tech is our tool for helping as many people as possible, our Café Ambassadors are at the heart of so many things. They're how we build trust and invest in the communities we serve. They're who we turn to when customers come through our door hoping to better their lives and chase their dreams. At day's end, our Café Ambassadors aspire to give everyone the right to better banking access. And they do it with a personal impact that touches people's lives—for good.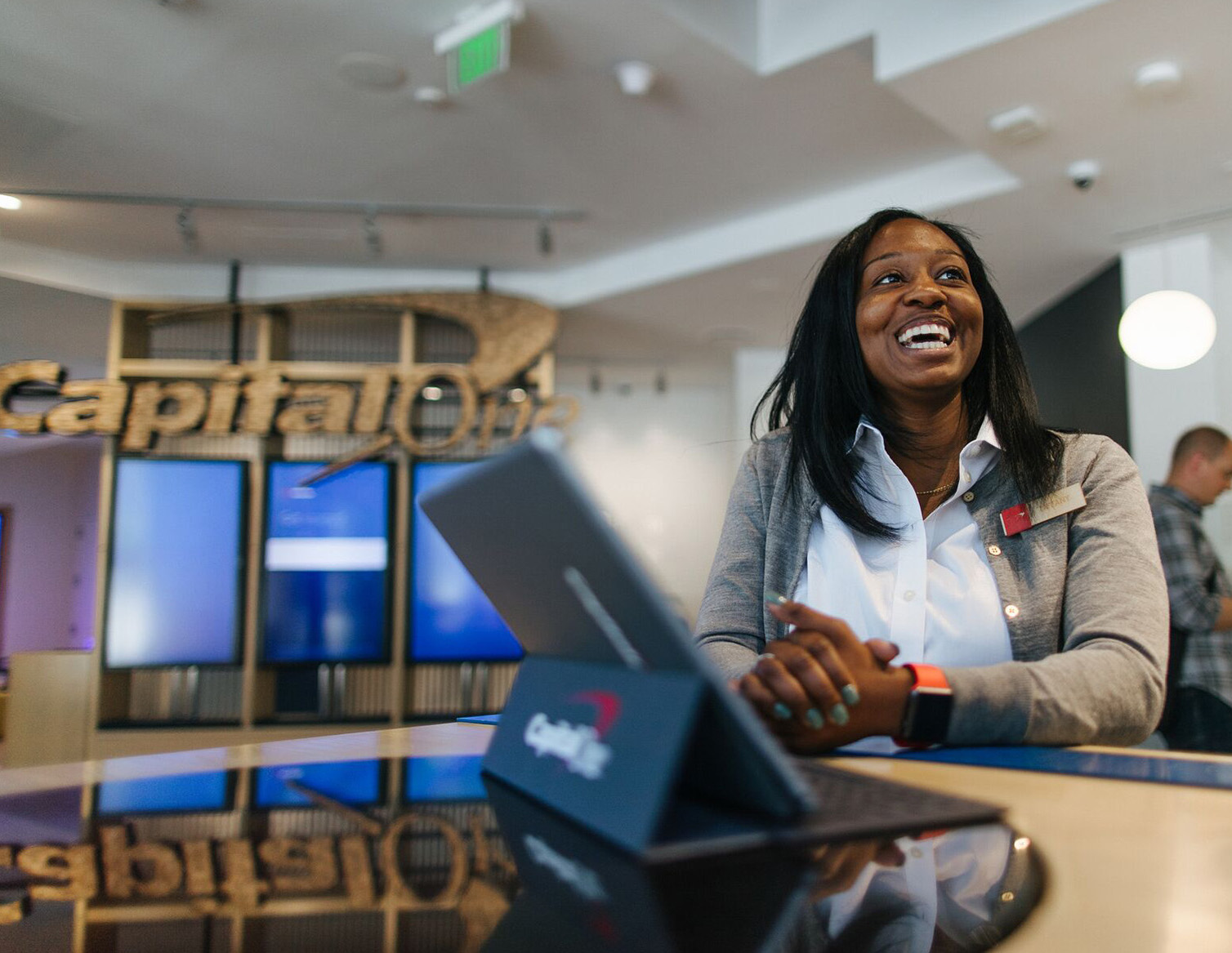 What is a Café Ambassador?
Café Ambassadors help people save more and stress less. You'll use your skills, and gain new ones. And you'll give epic customer service so everyone has access to our simple digital experiences. And in our Café, growing is everything. You'll develop alongside a team of caring, connected people with opportunities to move within the company, too.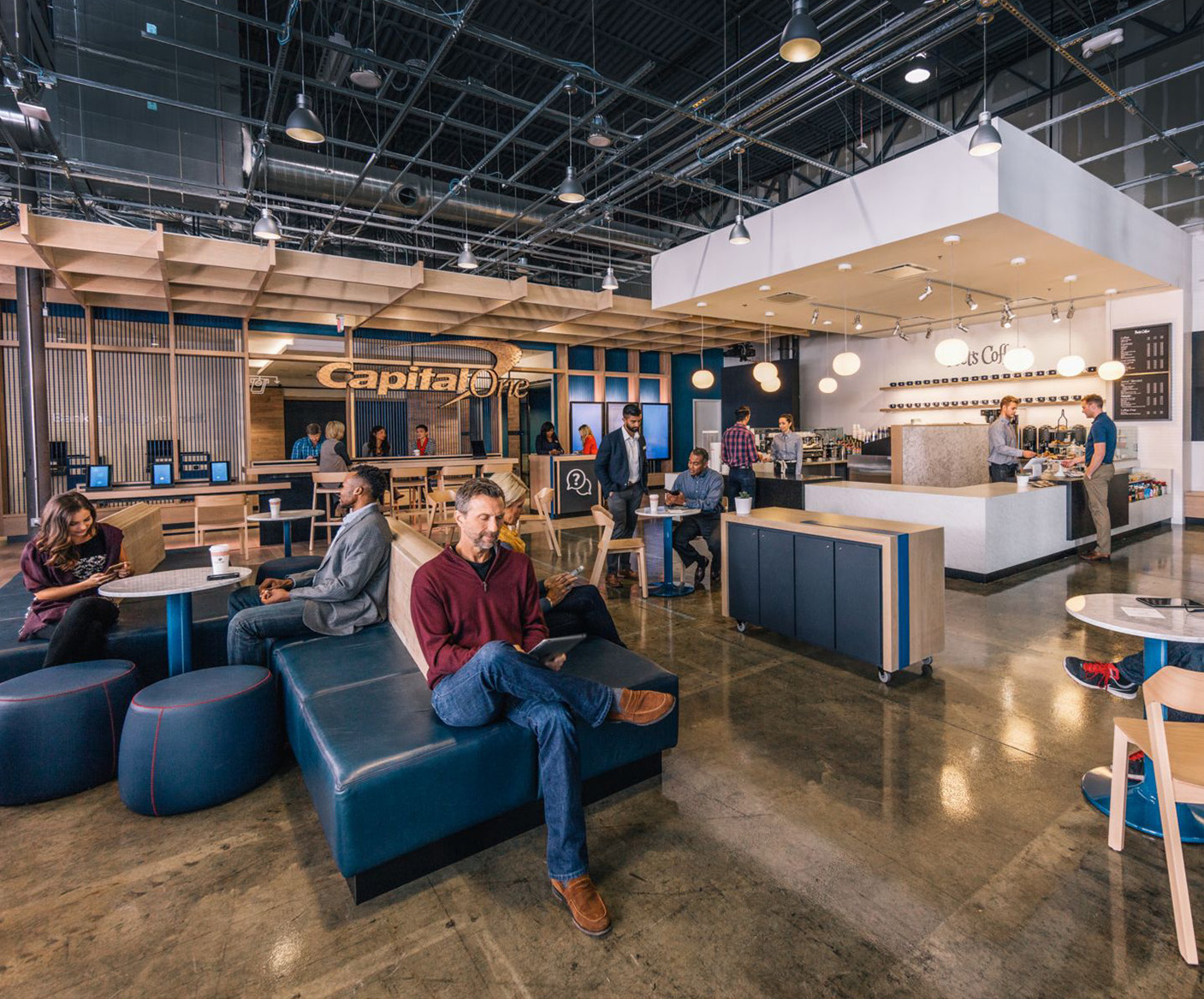 Meet our Capital One Cafés
Visitors come to our Cafés for more than financial advice—but we offer that, too! Whether someone wants to charge their phone, hang out and study, meet a friendly face or grab a cup of warm comforting coffee, our Cafés are open to everyone (you don't have to be a customer).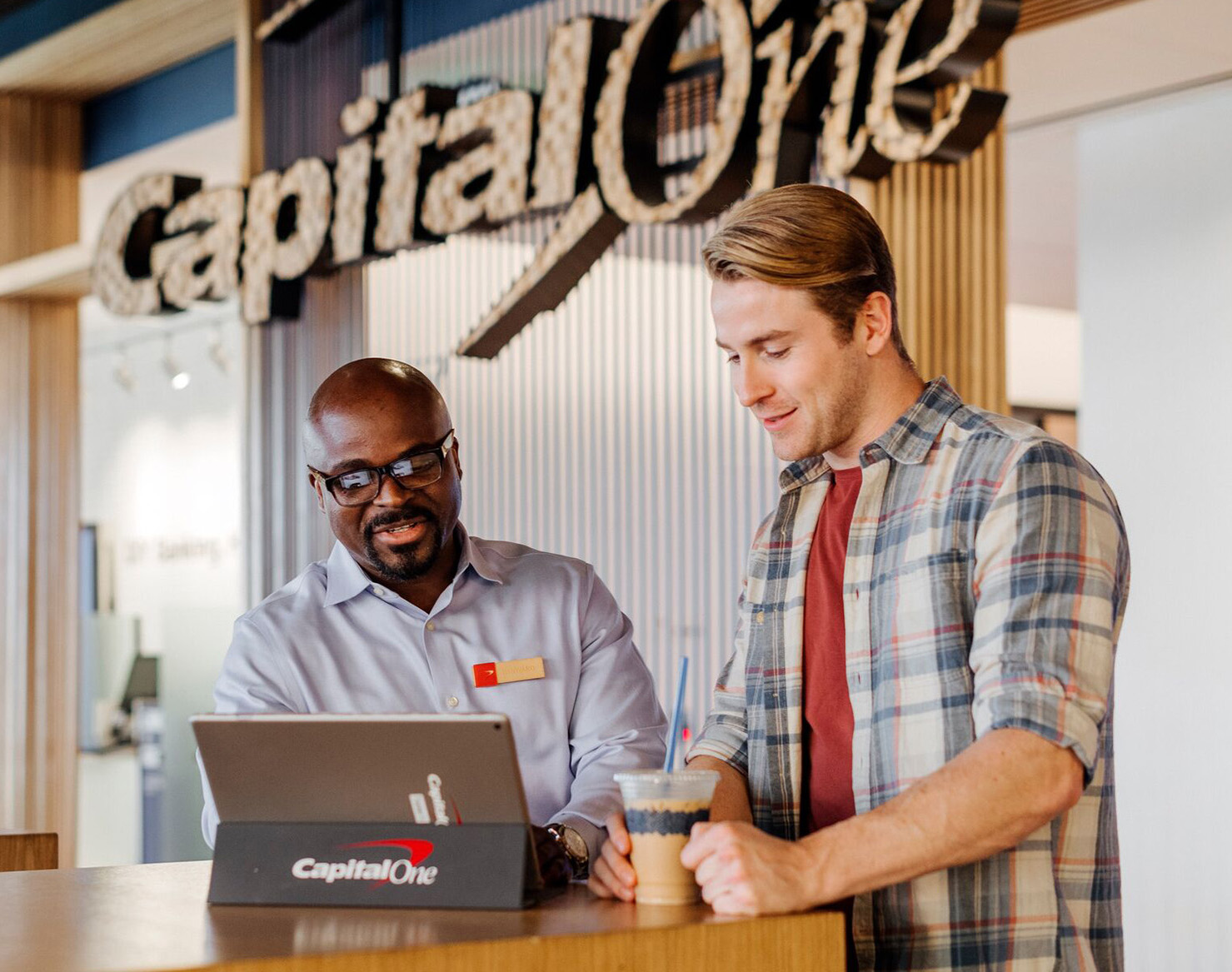 Empowering financial freedom
A spirit for service is what our Ambassadors embody. You'll give their local community the means to better their lives and chase their dreams. You'll help grow banking access. And everyday, you'll feel a personal impact that touches someone's life. All within a company that believes in taking care of you—so you can stay happy and healthy, too.
Explore more about life at Capital One
Copyright © 2023
Opinions are those of the individual author. Statements are deemed accurate at the time of posting. Unless otherwise noted, Capital One is not affiliated with, or endorsed by, any company mentioned. All trademarks and intellectual property used or displayed are the property of their respective owners.