How Capital One volunteers
Do you want to change your community for the better? So do we! We are deeply involved in finding ways to improve our communities, as you can read in our Corporate Social Responsibility (CSR) report. We have a Community Affairs team that supports our work nationally, and many of our people centers have an associate-led Community Corps Council that finds ways for Capital One associates to give back—individually, as a team or as part of company-sponsored events. And associates choose to give back in a multitude of ways, including pro-bono or skills-based volunteering, being on the board of a nonprofit, fundraising or collection drives and even disaster-relief based volunteering. Each of these areas allows associates to use their skill sets to make a real impact and create lasting change. In their own words, some of our associates share what made their 2019 volunteer efforts unique and where they see themselves volunteering in future.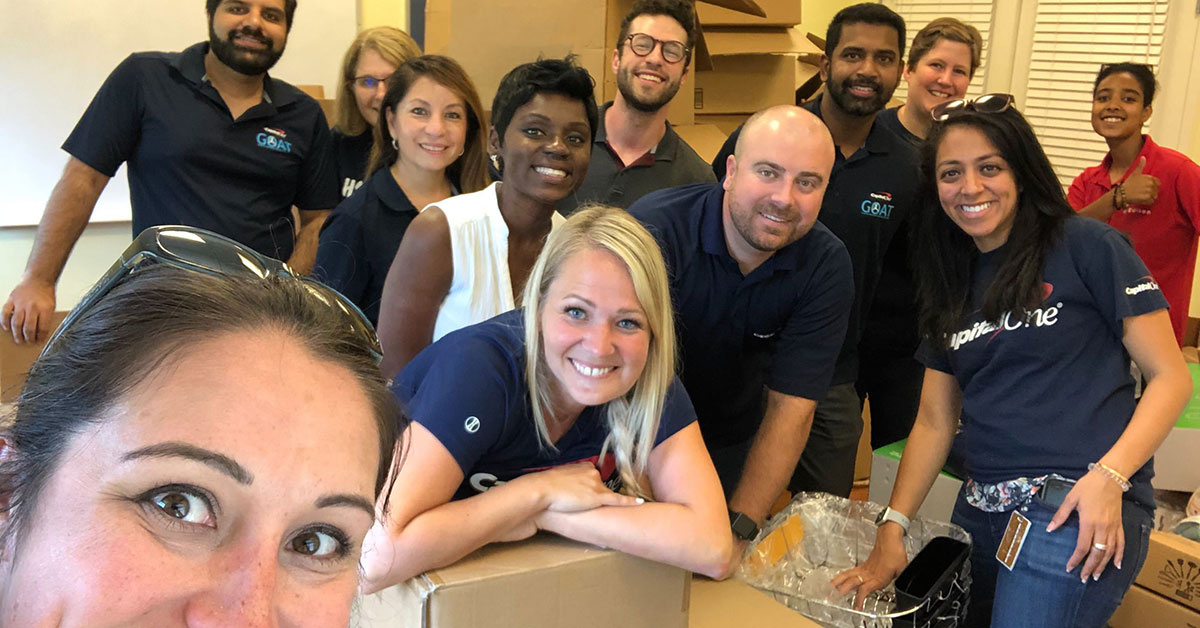 Volunteering as a team, once a quarter
"This year, I really focused on volunteering and committing time each week to give back to the community. It started with a monthly group event organized with associates from different teams at Capital One at the Frederick Rescue Mission. We serve lunch to the community or help at the food distribution center. In 2018, the Frederick Rescue Mission served 134,079 meals and provided 104,140 groceries to those in need. I felt like once a month was great, but I could do more. I began volunteering there individually every week preparing and serving breakfast before work. I also started to organize team volunteer events and we get together once a quarter for these.
We've picked up trash on Earth Day and spent time at the Shelter House Inc, which provides crisis intervention, safe housing and supportive services to homeless families and victims of domestic violence in Fairfax County, VA. Our team put together "apartments in a box" for families transitioning out of the shelter and into their own apartment/house. We were randomly selected as the winning team for the #DoGoodFeelGood challenge and donated the $5,000 grant prize to the Shelter House Inc. They continue to support families once they leave the shelter and this investment will make a great impact. Going forward, I plan to continue volunteering weekly and will look for additional opportunities in the community, as well as coordinate team events every quarter. Our team is located in different states, so it is great getting together and making a difference." -Denise S., Systems Specialist III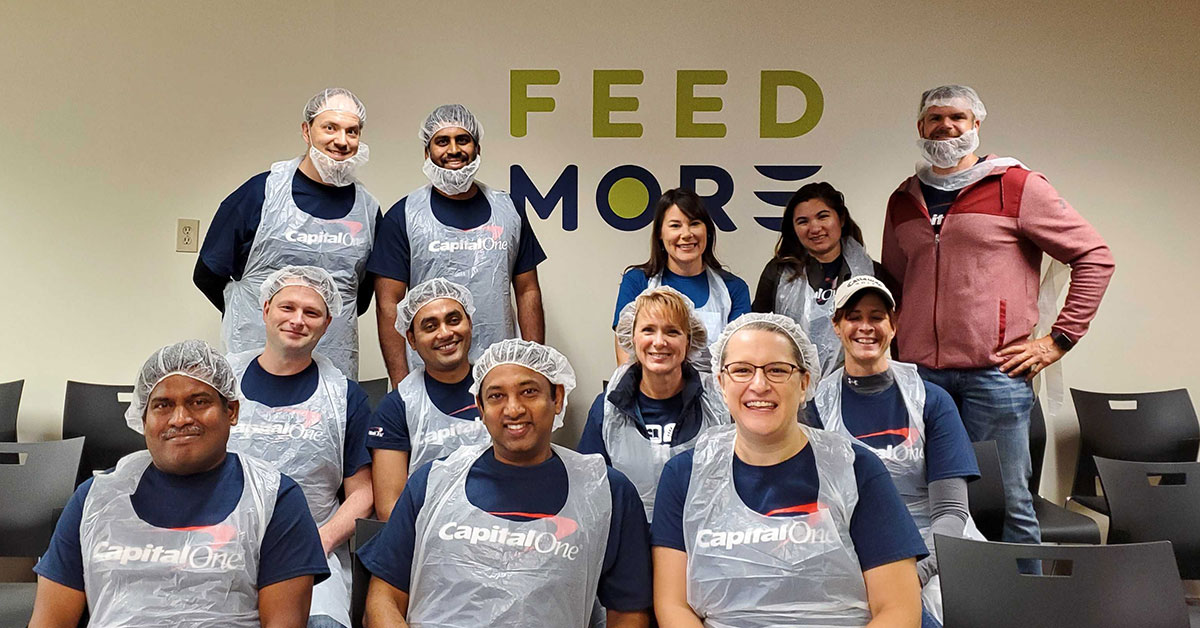 Helping out a food bank as a team-building activity
"I helped organize a team volunteer event at Feed More, a local Richmond-area food bank. The twelve of us knocked their socks off—both in terms of group size as well as what we accomplished. The major accomplishment was assembling 1100 refrigerated and frozen meals for Meals on Wheels during our 4-hour shift! It was a great way to give back to the community and it was lots of fun. Moving forward, my goal is to host a team volunteer event every quarter. While a handful of my colleagues in my area volunteer frequently on their own, going with a group was a nice change of pace." -Kay J., Agile Delivery Lead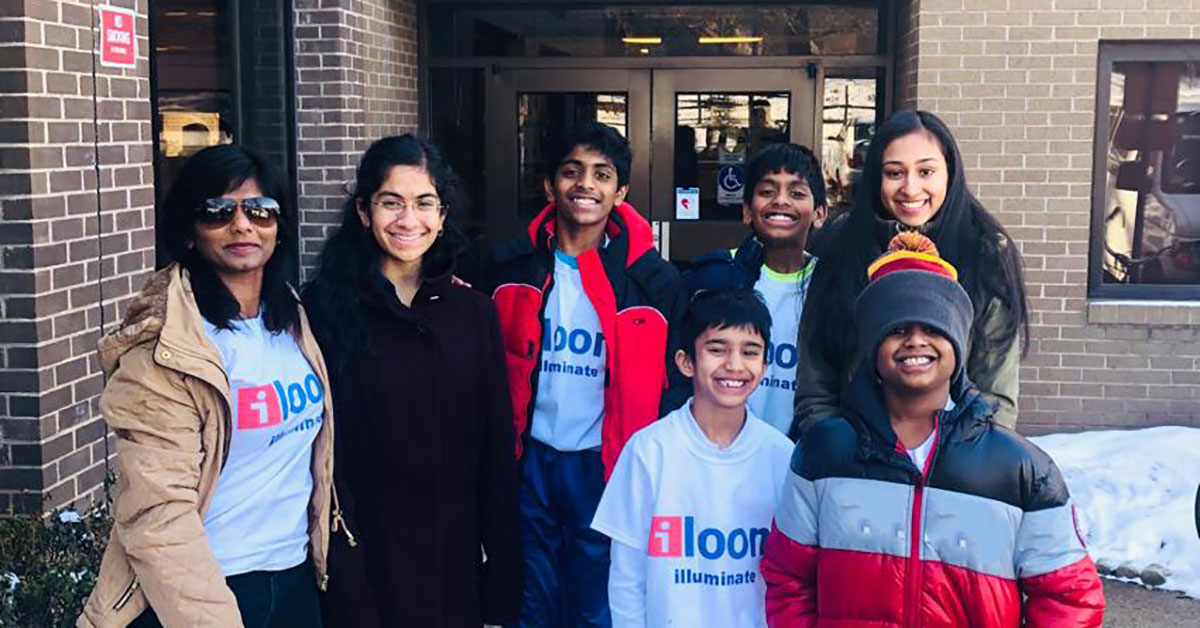 Volunteering as a board member at a student-run nonprofit
"Do you know what happens to your online returns that are unwanted? I am on the board of directors and serve as a coach for a 501c3 nonprofit called iloom run by students. iloom collects unwanted returns from vendors, such as returned (and unused) bedding and sheets, and uses them to solve problems in our community through donation. It also sells these returns to raise funds for other shelter needs. They have used returns to help, shelters, homes for children in crisis, and kids in need of education around the D.C. metro area, as well as shelters in Michigan, Tennessee, New Jersey and Texas. The picture was taken during Polar Vortex 2018, while we were donating to Embry Rucker Shelter, in Reston, VA, which supports healthy, safe, emergency housing for individuals and families. iloom's future goals include redistributing more returns, establishing more chapters, involving more volunteers, getting more sales, and becoming more sustainable." -Uma R., Cyber ISO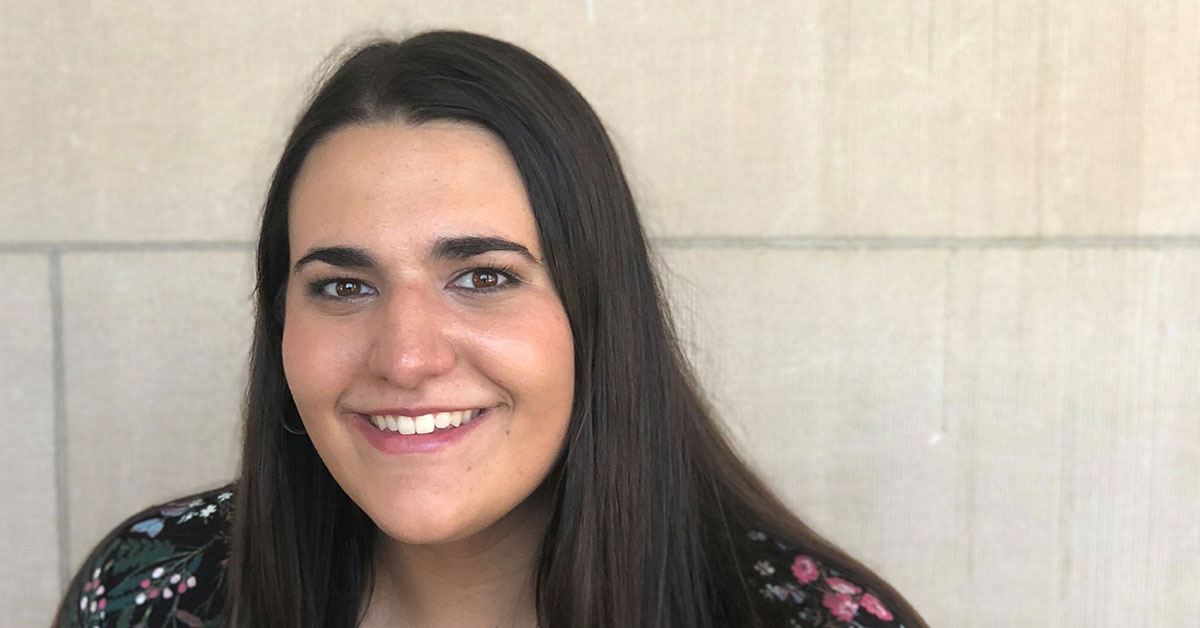 Skills-based volunteering at the Chamber of Commerce
"I volunteered with ChamberRVA and was brought in to help and evaluate their benefits package. Specifically, they were looking for help revamping their benefits offerings to attract and retain young professionals. The Chamber consistently gives back to the Richmond community, awarding companies in the area who offer competitive benefits and experiences for their employees. It was exciting to lean in and help the Chamber ensure that they were "walking the talk" and offering best-in-class experiences for their associates.
My team at Capital One was key in helping me analyze the Chamber's benefits policy to help make the best, tailored recommendations for the Chamber. I LOVED taking my benefits expertise and applying it to a project that will help the Chamber continue to give back to the Richmond area. I will be keeping in touch with the Chamber and can't wait to see our recommendations in action!" -Elexa S., Financial Benefits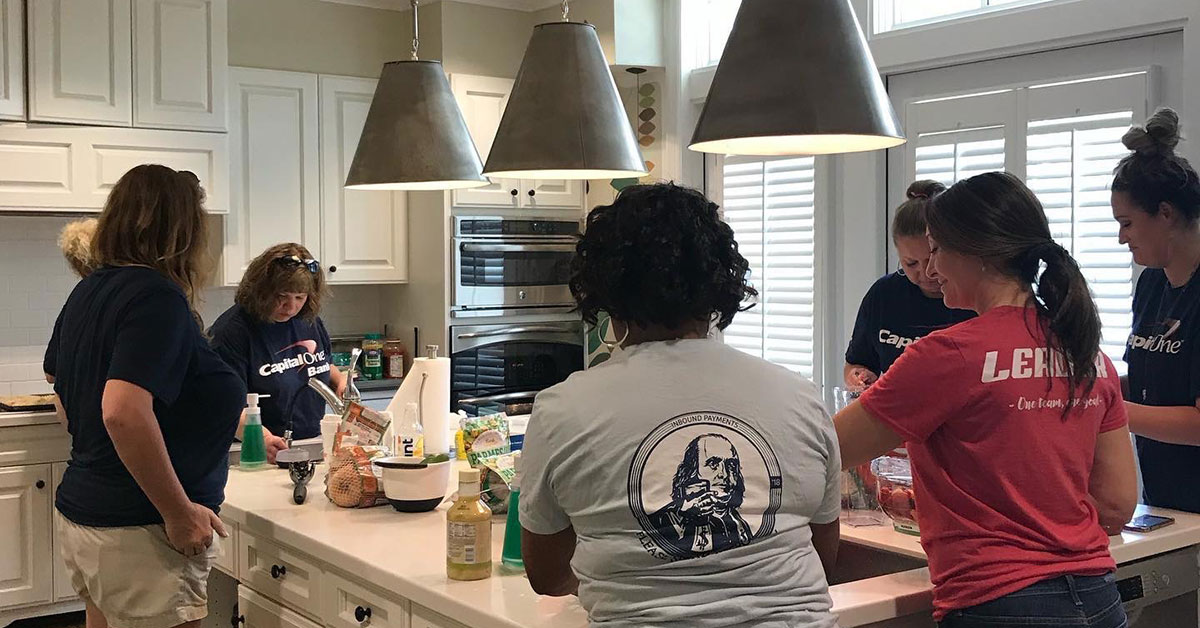 Organizing team-based volunteering events
"This was an Inbound Payments process team volunteer event that I organized last June. We helped clean the common areas and cooked a meal for the house guests staying at Evelyn D. Reinhart Guest House, which was designed to be a home away from home for families of patients at St. Mary's Hospital. The Reinhart Guest House can hold as many as 16 families. Their loved ones will be just a short walk away, as the Guest House program ensures that their needs—physical and spiritual—are covered.
I have been an active volunteer associate for several years. I have a passion for helping others and it is a great way to give back to those in need. I volunteer for Capital One sponsored events, and as an active parent to 3 boys, I also volunteer for school and sports events. There are so many ways to give back. I pride myself on being able to do various activities throughout the year— I support Rise Against Hunger (packaged over 2,000 meals), American Red Cross (blood donations), Feed More (work onsite and in food drives), Challenger Day (a day of play for Henrico County's exceptional education students), Christmas Mother (canned food drive) and recently lead support for 2 local elementary schools where we made over 30 Thanksgiving meal bags." -Brandy S., Principal Process Manager
There are countless other examples of how Capital One associates helped out in their communities, including supporting training dogs in Texas or leading financial literacy workshops in Virginia. We're proud of all the ways associates were able to give back in 2019 and can't wait to see the impact they'll continue to drive in 2020!
Copyright © 2023 Opinions are those of the individual author. Statements are deemed accurate at the time of posting. Unless otherwise noted, Capital One is not affiliated with, or endorsed by, any company mentioned. All trademarks and intellectual property used or displayed are the property of their respective owners.