Balancing well-being and working hard during business hours and beyond
"Capital One really makes their associates feel like they can have it all. You can be successful in the workplace, while also feeling the balance that you need to have at home." -Megan, Associate Relations team
Completing impactful, challenging work while having a robust and fulfilling life outside of the office can sound like a tall order, but these women are proof it's possible. Each day, they're leading innovative projects that positively impact our customers and teaming up to challenge the norm and influence change, while also having the flexibility to lead full lives outside of the office. For our associates, the dynamic and supportive culture at Capital One offers an opportunity to continually use and grow your talents, while being able to focus on your own well-being and a life you enjoy to the fullest. Learn from some of our associates themselves how they are living their best lives in and out of the office each day.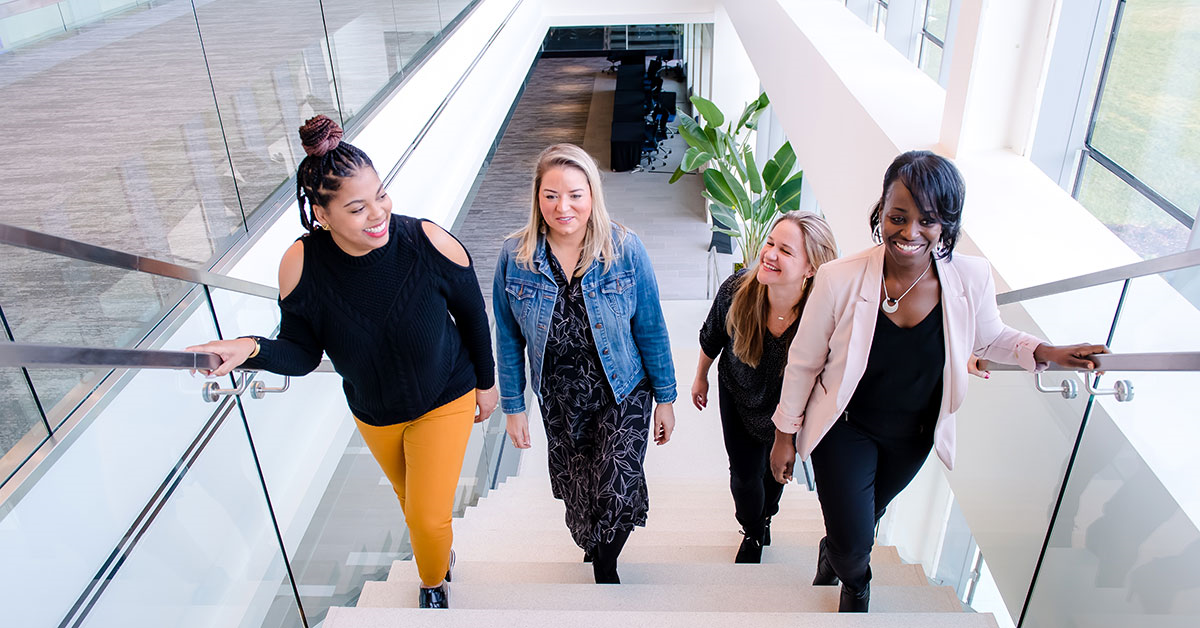 Thriving in an Collaborative Culture
One of the most prevalent aspects of the working culture at Capital One is the desire for connection and collaboration. As a part of the team, you are encouraged to tackle every challenge with an optimistic outlook and to employ your talents and skills to find creative and innovative solutions. But you're not in it alone. Your leaders, teammates and even associates from different departments will gladly dive in to work with you on a project if you ask.
In 2011, Anne Louise, now a Product Manager, was looking for a career and company culture change, which led her to Capital One. She wanted to find a place "where everyone was encouraged to collaborate and opinions were valued no matter what the level." Reflecting on her initial reaction to joining Capital One, she shared "I was excited to find an environment where not only was that collaboration encouraged, it was expected, and where your professional, your technical and your communication skills would be challenged in a positive way every day."
Friendship that fuels your professional growth
Teams across Capital One collaborate and innovate daily thanks to the free sharing of ideas and possibilities. It is so much more than a bunch of co-workers. Anne Louise added, "I joined because I had friends who worked at Capital One and suggested that I give it a try. I stayed because I found a new work family that has supported me in my personal trials and tribulations and also supported my professional growth."
One of the resounding aspects that associates love about being at Capital One is the connections and friends they are able to make across the organization. When asked about her 23 years working with Capital One, Harmony, a Risk Manager, said, "The passion and the drive that folks have around here is contagious. I've made so many friends and built so many strong relationships over the years. This is my family outside of my home, and I look forward to many more years here."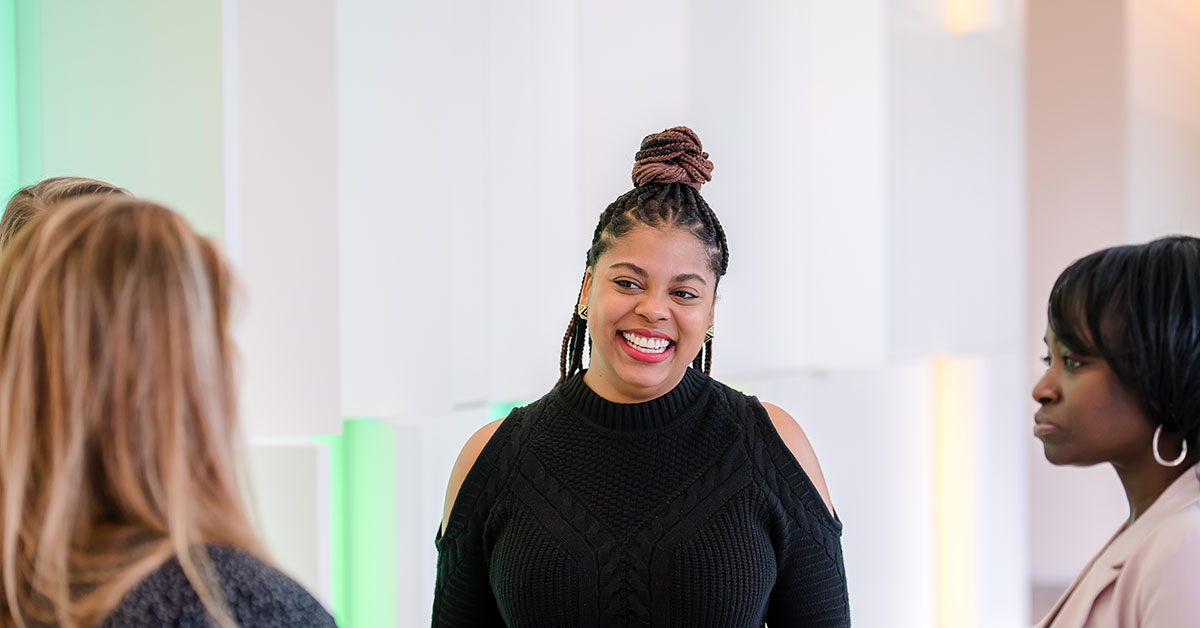 Challenging the status quo, one lesson or project at a time
In addition to these meaningful connections, there is a drive among teams to get work done efficiently and to do it well, which means supporting associates fully in their career goals. One of the things Tamara, a Senior Extended Operations Associate, credits as part of her appreciation for her work here is the investment in personal and professional growth. She shared, "Capital One has supported my career goals by allowing me the opportunity to obtain certifications that I may have not been able to obtain if I did not work for the company. Even after obtaining these certifications, I'm able to use the tools that I've learned in my current role and different roles that I've had throughout the company." Having the full support of her manager and leadership team while she pursued her training opportunities was another point of pride for Tamara. When you have people in your corner, cheering you on and encouraging you to continue growing your career, there's nothing you can't achieve.
Katherine, a Financial Analyst, mirrors Tamara's sentiments. When asked what she loves about the Capital One culture, she said she feels that Capital One is always "looking for new, different, creative ideas from their employees regardless of the level. They are definitely always open to changing the status quo and coming up with a new and better way of doing things." Capital One leaders empower their teams to keep changing and adapting by encouraging diverse thinking, constantly seeking to improve processes and challenging their teams to continually grow and learn.
Flexibility and support to balance work and life
There is also a strong focus on balancing the home and work life here at Capital One and teams support each other and adapt to allow associates flexibility to handle life in and out of the office. Megan, a member of our Associate Relations team, experienced this first hand within her own team. She explains, "The culture at Capital One brings such a sense of belonging that no matter who you are, no matter where you come from, you can be comfortable and be successful at work." As a mom of two young boys, she appreciates the understanding from her team when life happens. She credits them for their understanding and grace as she's able devote herself to both being a mom and working full time. Capital One offers a robust variety of benefits to ensure our working mothers (and fathers) get the family time they need.
When Harmony, a Risk Manager, welcomed her two children into the world, she was able to take the time she needed to be with her new bundles of joy during the vital first weeks. She explained, "Both of my pregnancies were high risk and resulted in my children spending the first part of their lives in the NICU. But with the way that the maternity leave program is structured, I was still able to spend an ample amount of time bonding with them, which I am tremendously grateful for on so many levels."
In all aspects, associates are encouraged to achieve their goals, both personal and professional, without sacrificing anything. It's an important balance that the company encourages associates to maintain.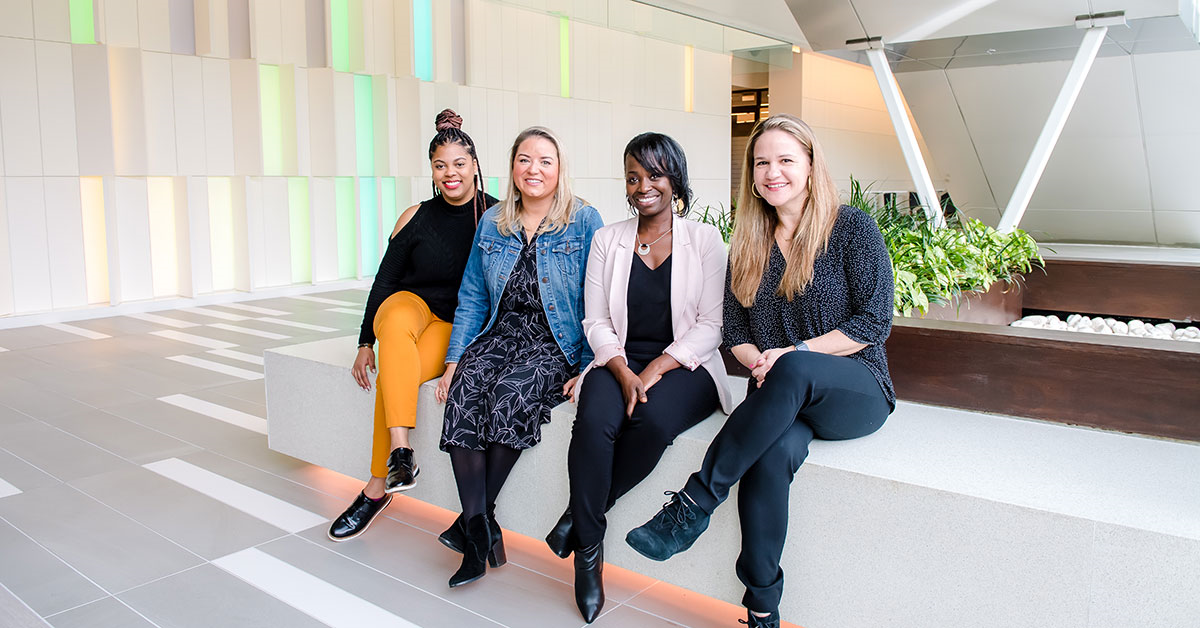 Our teams at Capital One represent a wide variety of individuals with an astonishing array of talent and passion. At the heart of the company is the desire to allow associates to thrive and grow in their professional and personal lives at the same time. As these associates have shared, and many others would echo, it's a wonderful feeling to achieve the professional and personal lives you seek with support from good benefits, a strong company culture and people-minded flexibility and adaptability to get your work done.
Copyright © 2023
Opinions are those of the individual author. Statements are deemed accurate at the time of posting. Unless otherwise noted, Capital One is not affiliated with, or endorsed by, any company mentioned. All trademarks and intellectual property used or displayed are the property of their respective owners.