What's to love about Customer Service? LaKia shares her surprising experience
By LaKia Gilliam
How genuine, human-centered connections help change banking for good
Prior to working at Capital One, I'd worked in a variety of fields. I was a cashier, behavioral health aide and administrative assistant before making the switch to the banking industry—you could say I'm a jack of many trades. The one thing that all my jobs have in common is my ability to have face-to-face customer contact. I have always been a self-proclaimed "people person," so that has made it easy to provide exemplary customer service. It is as simple as an extra-wide smile or lending a helping hand (or two!) to go the extra mile and make someone's day. Prior to starting with Capital One, I simply could not see how working for a bank—let alone working in their credit card division—would allow me the opportunity to tap into that human connection. After all, how many times have you gotten off the phone with your bank and felt like you connected with the agent on a genuine level? There probably aren't too many instances that come to mind. But I quickly learned that Capital One is on a mission to change that experience.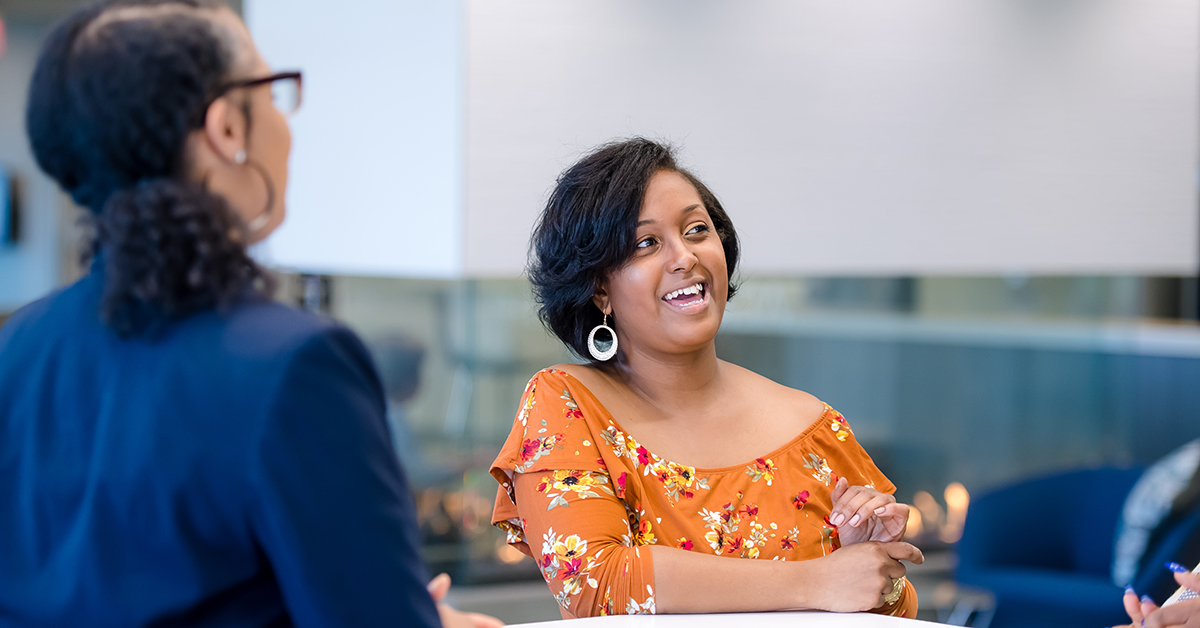 Flipping the typical customer service script to my surprise and delight
My call center team at Capital One was empowered to recognize the importance of delighting our callers and rewriting a once-daunting activity into a more fun and impactful narrative. I have always felt supported with the tools and means to go the extra mile within the call center. During the first few weeks on the job, new associates in the call centers learn about the "Surprise and Delight" program. Each agent is challenged to think outside of the box when it comes to providing elite customer service and find new and different ways to brighten our customers' days. Through this program, I was encouraged by my managers and teammates to not only pay attention to the needs of each customer in regards to their account, but also to really listen to what they were saying and the way they said it. Even though I'm unable to see their face, I can still learn a great deal about someone's mood just from the tone of their voice and the way they sound over the phone. It has been a natural fit for me to make that human connection on each call.
Active listening leads to moments of real connection
I believe it's the little things that count. Something like a simple "How are you today?" followed by active listening and acknowledgment can be the difference between an adequate or amazing phone interaction. That is when the fun in customer service begins! That moment when you are no longer focused on simply solving the need, but connecting on a human level. By focusing on the person and not just the account, I am able to connect with so many customers on a variety of topics. Topics such as motherhood, losing a loved one, grocery shopping and sports have all come up while chatting with my customers on the phone and working through their initial reasons for calling.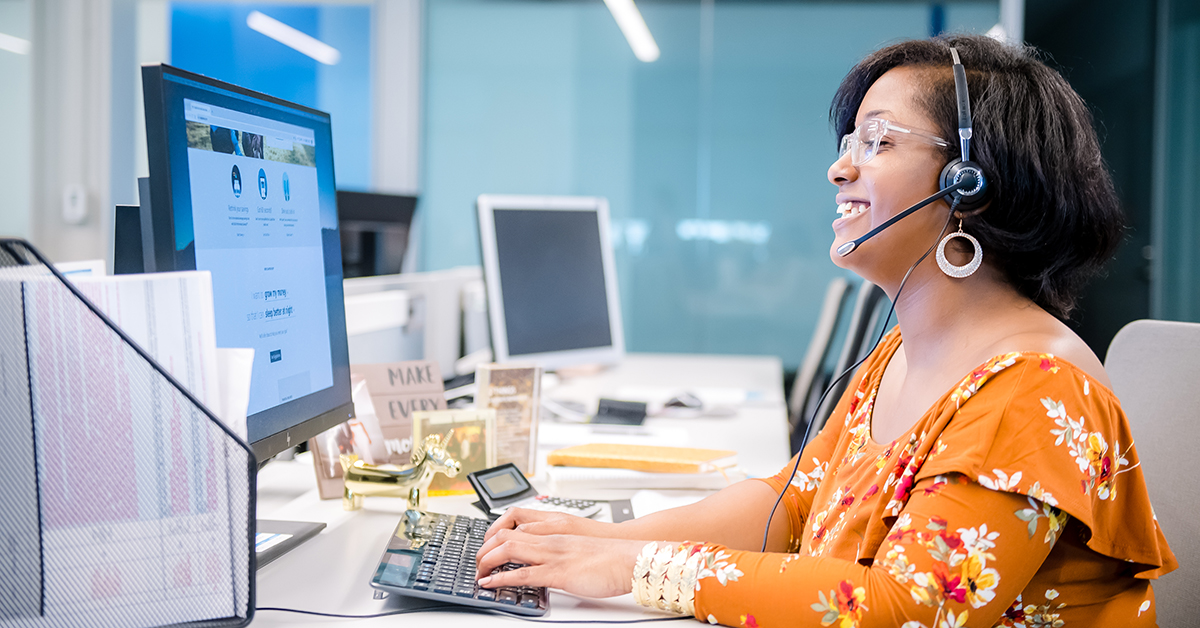 Sparking joy through a simple kitchen mat
Admittedly, I didn't realize at first how impactful the "Surprise and Delight" program could be to our account holders. That was, until I began receiving feedback from those whose surprise gift left a lasting impression. The most memorable story I remember came from a customer who seemingly had run into a lot of complications during her kitchen renovation process. She called with a routine account question, and I struck up a conversation with her as I researched her answer. During the conversation, we chatted about the rainy weather that the east coast was experiencing and how it slowed down her renovations, disrupting an upcoming camping trip she was planning with her son. It was easy to relate—who hasn't had rain create a change of plans? We chatted as if we were old friends over this common bond. Even after I finished answering her question, we talked a bit longer. I could sense throughout our call that my new "friend" could use a pick-me-up. I knew it was a perfect opportunity to delight her with a little surprise! I didn't want to send just a card or flowers; I needed the gesture to be meaningful and useful. I opted for a memory foam kitchen mat to celebrate the completion of her new kitchen—it would be just the thing to make her smile!
The importance of shared connections
As more of these delightful moments happened, I realized something—the importance doesn't lie in what you send, as much as it lies in why it was sent. These "Surprise and Delight" moments truthfully feel great for both the customer and associate alike. Can you imagine, after a long and stressful work week, you receive an unexpected token? Not only is it a total surprise, but it also came from an associate at your bank, whom you had a phone call with recently. You might not even immediately remember their name. You might wrack your brain a second before the warm, fuzzy feeling dawns on you that this gesture was stemmed from the kind and caring customer service agent that recently handled your routine inquiry with such grace.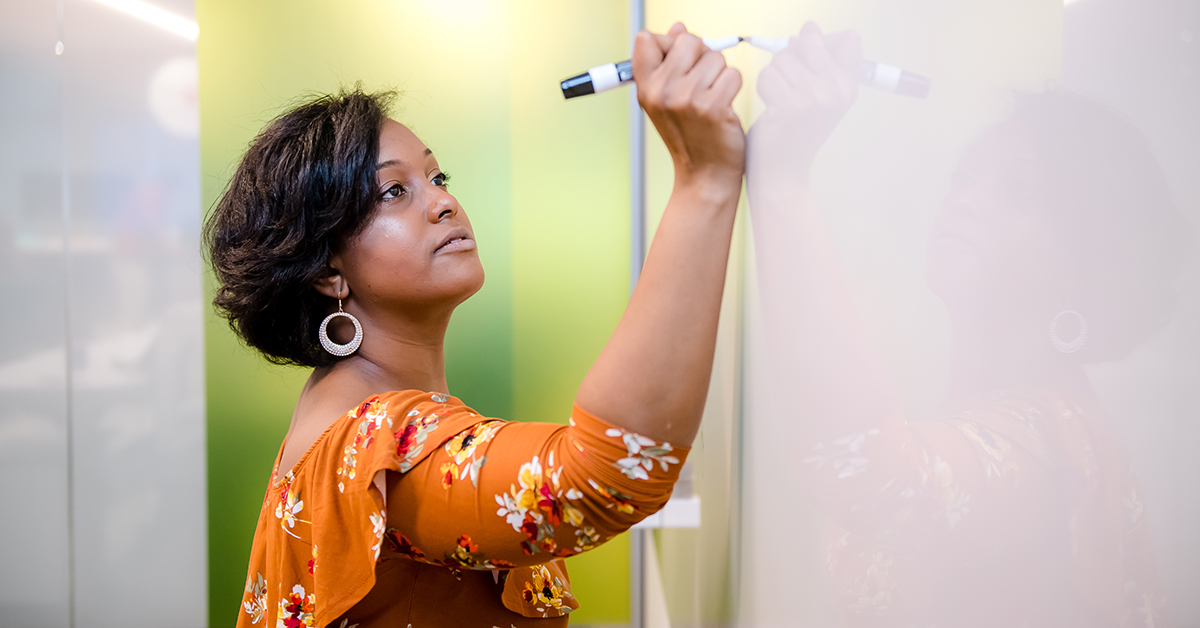 Spreading delight within the team and beyond
As if this kind of experience isn't exciting enough on the receiving end, imagine you're the associate. You spend your days helping customers to resolve their credit card questions and strive for any chance you see to spread a little cheer to turn around their day. One day, you receive a flood of emails from your peers to congratulate you! But why? Turns out, they're congratulating you on a connection you made on a call that has received notice for its heartfelt thought and genuinely touched reaction from the recipient. And it's now being highlighted by the Senior Vice President of Operations, and your story has been shared company-wide as an example of customer service done right! As that associate, I can share that these experiences are as impactful to us as associates as they are to our customers.
The goal of this whole program is not notoriety, of course, but rather planting seeds of joy and happiness in a situation that many would suggest isn't usually joyful or happy. The Surprise and Delight program has created an infectious vibe to do good throughout the entire team. The more good you create, the more other people want to spread delight too. It all goes back to the goal of changing banking for good. It is truly the blueprint for everything I do in my evolving roles at Capital One. I look forward to a future with more chances to surprise and delight friends and strangers alike and see how Capital One continues to forward the model of the good banking experience, one kitchen mat, smile or joyful act at a time.
Copyright © 2023 Opinions are those of the individual author. Statements are deemed accurate at the time of posting. Unless otherwise noted, Capital One is not affiliated with, or endorsed by, any company mentioned. All trademarks and intellectual property used or displayed are the property of their respective owners.