My journey to freedom: Self-discovery, struggle & success
By Tuck Nguyen
Tuck Nguyen is a Director of Technology in our Card & Small Business Tech Division. His expertise is in the areas of strategic planning, data analysis and reporting, business/operating model design, and program/portfolio management. He leads transformational initiatives that bridge the gap between business and technology strategic and operational outcomes to improve security and resiliency.
When faced with adversity, how do you react? As a first-generation immigrant and son to two heroic Vietnamese refugees, courage, strength and perseverance are the foundations of my family. The lessons I learned from my parents have helped shape me as a person, and I carry those lessons with me always—in life and at work.
And the whole world, be it an individual or a corporation, is being tested. We're all being called to be more courageous, stronger and more supportive than ever before. I hope you'll learn from my family's experiences and join me in doing our part to work towards a better future.
From humble beginnings to a new life
My journey to freedom started in a little, rural village outside of Can Tho, Vietnam situated south of the Mekong river. I was born in a 10x10 hut made of mud and banana leaves that my dad built when he returned home from the North Vietnamese prison after serving in the war as an officer in the South Vietnamese Navy. Without access to proper medical care, my father helped deliver me in the hut with the help of a midwife who was ill prepared to deal with an unexpected delivery complication—the umbilical cord was wrapped around my neck. Despite my father's lack of delivery experience, his instincts kicked in and he untangled the cord just in time for me to take my first breath.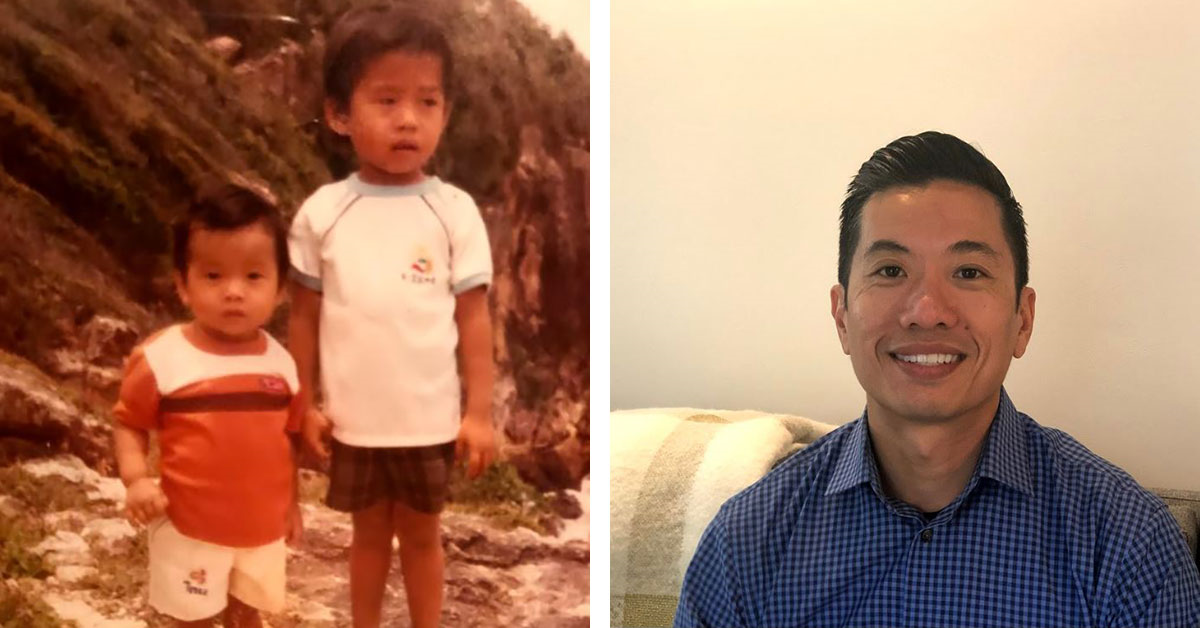 A heroic escape and a chance at a new start
My dad is my living hero! He grew up without a father who lived during a time when Vietnam's communist regime was cruel and unforgiving, and served as our navigator of freedom. The government confiscated our family's farm soon after I was born, and shortly after, my dad was released from the POW re-education camp. With two very small children and a newborn, my parents spent the next couple of years quietly devising a plan to escape. Their careful plan included faking their divorce, restoring a boat and motor, and selling most of their personal belongings to fund a dangerous voyage to freedom.
We were among two million Vietnamese who escaped between 1978-1994. The 800,000 who fled by sea were called "Boat People," but officials reported half of this population perished at sea. Our family was among the fortunate ones—we survived eight robberies by Thai pirates and all 47 people my father smuggled on his boat survived without experiencing the horrific tortures, rapes and murders other boat people endured. Because of my father's bravery and nautical skills he acquired in the Navy, and a lot of luck, we all made it to Thailand safely without any casualties.
We eventually landed in Thailand but were already stripped of our valuable possessions, including irreplaceable photographs, all stolen by the Thai pirates. Without anything to offer, and everyone was on the brink of starvation and dehydrated from the pirates dumping barrels of water (thinking we were hiding gold in it), my father offered Thai Customs the boat in exchange for our port entry. To make matters worse, my mom was several months pregnant with my younger brother—my third sibling—who remarkably survived the voyage. After months of waiting, our family finally received sponsorship from Australia, but my family insisted on waiting to go to America where they believed it was the land of true freedom and prosperity.
Learning the importance of perseverance
I learned that life is not always fair, but it is possible to be courageous and persevere when we are faced with life and death circumstances. It also makes me incredibly grateful for the bravery and sacrifice my parents made to give us a better life, including the freedoms, and necessities we often take for granted. Although I was too young to remember what happened, the vivid details from stories my parents shared helped me appreciate our incredible journey and how fortunate their decision paved the way for future generations. The stories of our family's journey often inspire me to do some good in this world and find ways to give back by "paying it forward".
We all experience setbacks, but understanding and appreciating what we learn from them will allow us to 'weather the storm', grow, and thrive. I often remind myself of the quote by Henry Ford, "If you think you can do something or you can't, you're right." These personal experiences shape how I think about and approach obstacles by adopting the right mindset and looking at things through a different lens. Seeing problems as puzzles, for example, helps me stay focused on the big picture.
Growing and adapting to all opportunities
As a first generation Vietnamese immigrant growing up in the Washington, D.C. area, I felt caught between two worlds: the Vietnamese traditions my parents taught us at home and assimilating to the American way of life outside of our little apartment. Despite living below the poverty line and relying on social welfare programs for food and shelter, we were safe and grateful to be alive.
Growing up in a city where Bill Clinton chose to hold a rally for his reelection because it was the most diverse school in the U.S. helped me feel less of a minority and allowed me to embrace and accept different people and cultures.
These experiences shaped my outlook on life to help me put things in perspective and navigate different situations in and outside of work. It also helped me adopt a "growth mindset" by following my curiosity, staying optimistic, and taking the long-term view because of the abundance of opportunities that others don't have outside of the U.S.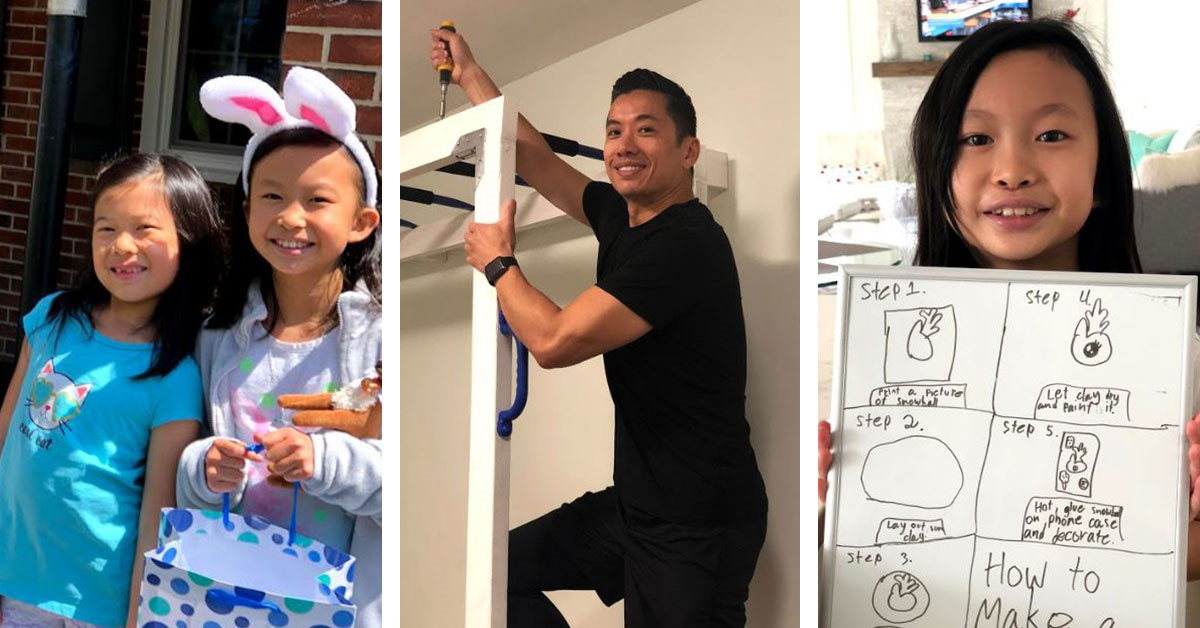 Finding an office culture that harmoniously syncs with family life
I feel it's important to discover and be in tune with what's truly important to you. You not only want loved ones close, but you also want to find a company that shares your life and work values and principles. The world, individuals and companies are constantly changing and evolving, and the key is for us to get in sync—as Ray Dalio outlines in his best seller book, Principles. I'm proud to work in a company with bright and talented people, but also play a part in contributing to and making an impact on a mission that is bigger than myself.
During these scary and uncertain times I am fortunate to work for a company that is not only innovative and diverse, but also a company that really cares for its associates and customers. Many of these customers are low-income families like mine growing up. Now that I have a family, I feel it my calling is to leave a legacy for my kids and help others improve their economic situations. I appreciate working for leaders who allow me to harmoniously integrate life with work to be there for my family and to make an impact by putting me in roles where I can do my best work.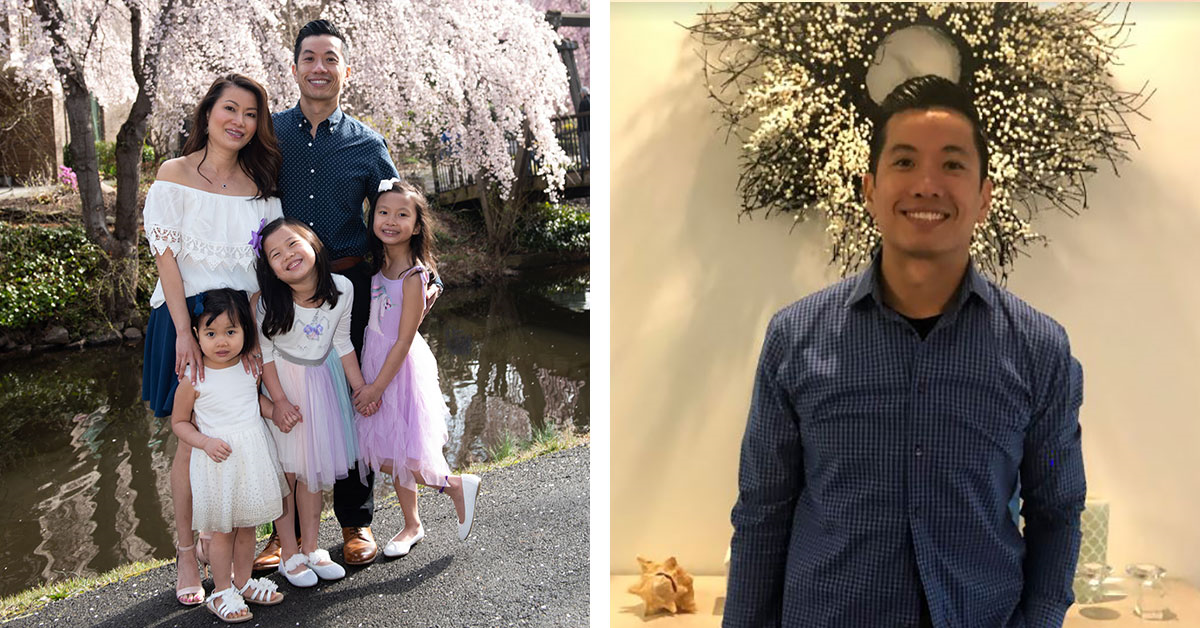 Copyright © 2023 Opinions are those of the individual author. Statements are deemed accurate at the time of posting. Unless otherwise noted, Capital One is not affiliated with, or endorsed by, any company mentioned. All trademarks and intellectual property used or displayed are the property of their respective owners.