Integrating life and work: A tech leader's journey
How do you find the right dynamic between work and life? You may find it difficult, as many working parents do. Anne-Jeanette is no exception—on her first day of work, she had to bring her son, Leland, with her to the office because he wasn't able to go to his child care center. As you can imagine, she was nervous—how would this affect her new team's perception of her? Instead of feeling judged or looked down upon, she was surprised by their acceptance.
"My new colleagues were so sweet because they pulled out every little toy and swag that they had received from conferences and from Capital One," she says. "Everybody was really a great sport and contributed their best parenting trick. The compassion that they demonstrated and what they did for him meant a lot to me. I felt terrible at first but then I realized that I was judging myself harder than anybody was judging me." Since then, her time at Capital One has reinforced her initial perception: everyone understood that her family was important and a priority. And while bringing kids to work is not done regularly or something that happens in all locations or on all teams, it was something that was helpful for Anne-Jeanette on that day in particular.
Leading in tech and in life with flexibility for working parents
Today, Anne-Jeanette works as a Software Engineering Leader in Consumer Identity. "I'm accountable for the overall design and architecture of the technology and ensuring that my teams are delivering reliable and sustainable quality software for enrollments and forgotten username and password capabilities. It's making sure that we're building the technology runway to be able to accomplish what the business needs to be able to accomplish." Being ambitious in her career and leading such a highly technical team while co-parenting her son led to some real soul searching.
"I had to step back and reset my expectations as a working mom," Anne-Jeanette says. "I realized that the idea that I had in my head of motherhood was not going to be the type of mom that my child had. Instead, I focus on what values I want to exemplify, and I make sure my son knows I'm always going to be there for him. I do try to make him aware or set expectations when I know that there's going to be a potential work event that might pop up. I think that he has seen a really good example of strength and flexibility."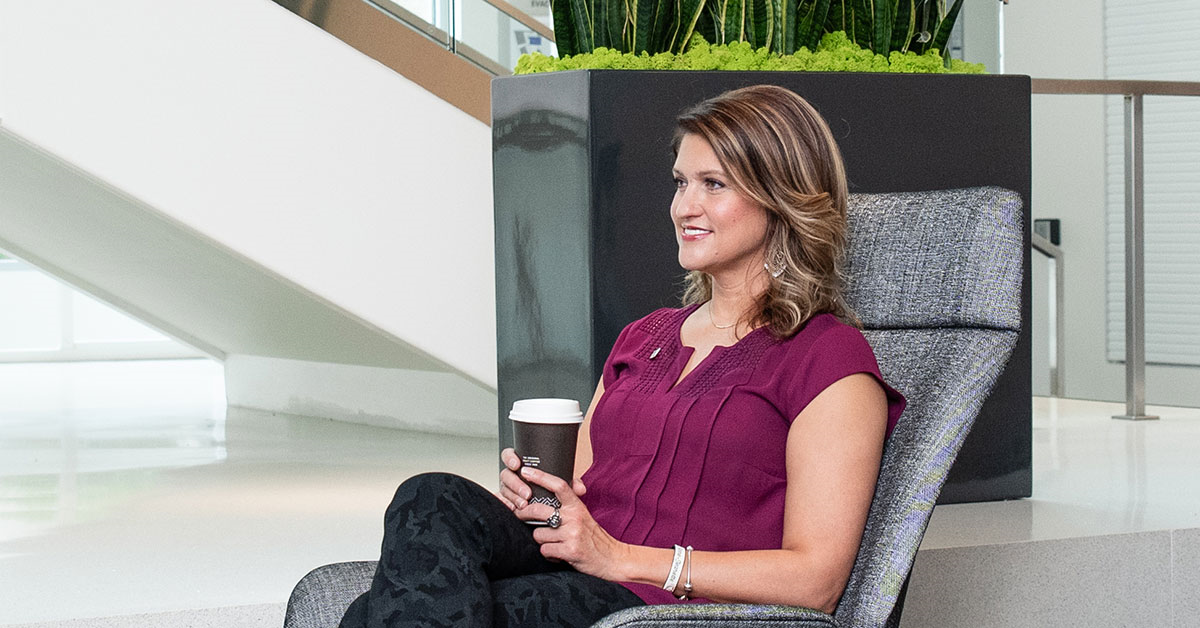 For Anne-Jeanette, like so many working parents, balancing work and home life is a constant juggling act, and obstacles at home can impact work. Luckily, she was able to use some of Capital One's benefits, making those challenges a little easier to manage.
She shares, "Capital One helps clear the way of all the things that can cause stress in your life. Capital One really values associates being able to focus and be innovative. The reality is that stresses are not conducive to innovation, creativity, learning and collaboration. And so I've seen a theme in our benefits of a commitment to say, 'Hey, we really do want to make life easier for you because we want you to enjoy working here and be able to focus when you're here.'"
Supporting overall well-being beyond traditional benefits
Anne-Jeanette used a variety of benefits during different stages of her life, where different needs cropped up. "There's been a number of times that I've had to use different Capital One services and benefits. After I made the decision to get divorced, my son and I had challenges adjusting—and I used Capital One resources to help solve for all of those problems. We have something called the Employee Assistance Program." This program offers our associates confidential counseling and referral services to help them deal with life challenges, free of charge for eligible services.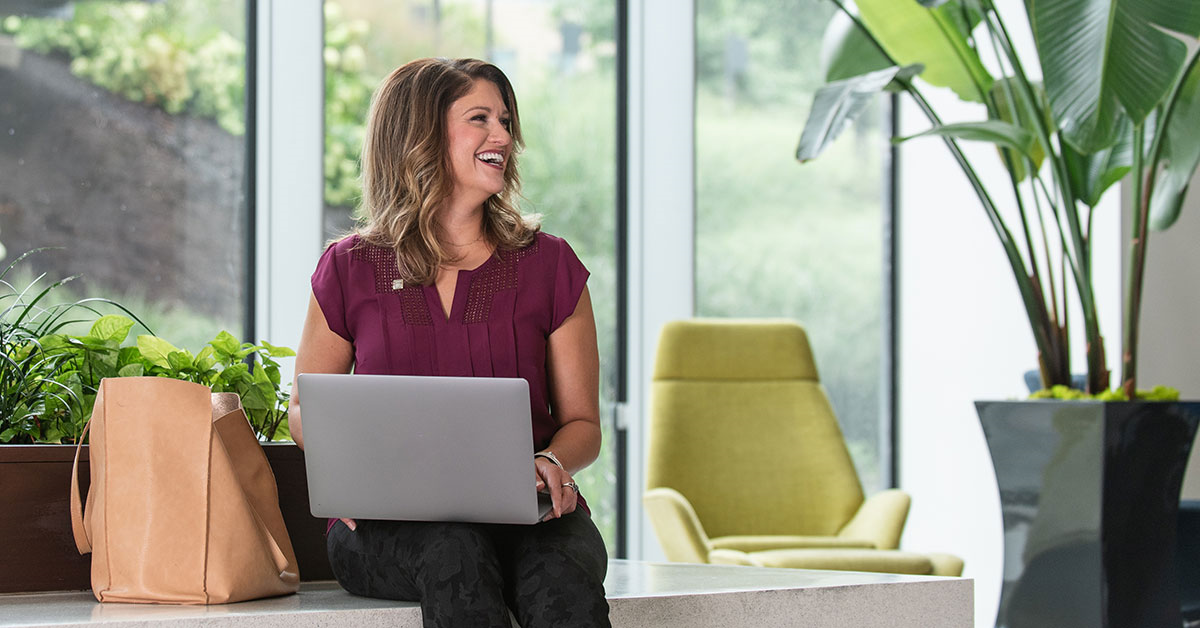 As a co-parent, Anne-Jeanette is grateful to have additional childcare resources available when she needs them, through her company benefits. "Capital One has a service called Back-Up Child and Adult/Elder Care, which I've used for child care when I've traveled for conferences. Leland's father is in the film industry. When they're filming movies, sometimes they have to set up on location at 2:00 or 3:00 in the morning when traditional childcare services are unavailable. I used Capital One's Back-Up Child Care in order to provide fill-in services for him to go to work during the really early hours in the morning and have in-home childcare for our son. That was very, very helpful."
Additionally, she also uses the pharmacy located on our Richmond campus to run errands and pick up medications. "I feel like I have used every single benefit that Capital One has to offer, from when I had surgery to when we had a death in the family and I needed bereavement leave."
Leading a team with heart… and balance
Anne-Jeanette incorporates this flexibility and understanding into the way she manages her team, too. "We have a series of values that Capital One consistently demonstrates to our workforce. And I think that leads to a level of empathy and understanding that each one of us as individuals have something to manage at home, such as caring for children or elderly parents. We're committed to supporting unique individuals."
For Anne Jeanette, her work life and home life do feel integrated. Flexibility and benefits help her manage her life, and make home and work obligations that much more doable.
"Having this kind of support reduces the time that I have to spend being really concerned when life throws me a curveball. I'm able to quickly figure out the new game plan and move forward, and I have confidence that we're going to figure it out. And that allows me to focus on the customer's problem rather than my own problems."
Copyright © 2023
Opinions are those of the individual author. Statements are deemed accurate at the time of posting. Unless otherwise noted, Capital One is not affiliated with, or endorsed by, any company mentioned. All trademarks and intellectual property used or displayed are the property of their respective owners.