How to jumpstart your Tech Career
How do you imagine making a career in the tech field without knowing what it takes to get there? And even if you're studying software engineering or computer science, how do you know your skills will translate into the real world? It might even feel a little intimidating to know you're in charge of your future!
Jae can identify. While exploring career paths and options, her dreams changed. Part of that change stemmed from setting her own goals, asking a lot of questions and relentlessly working on her tech career plan. Through training programs, development camps and a great professional mentorship, Jae found her way to Capital One and a bright career as an iOS Developer.
Jae's career story begins with Year Up.
Jae joined Year Up, a year-long skills training and internship program that launched in 2000. The first half focuses on workplace skills and the second half is an internship with a Year Up partner. For Jae, that partner was Capital One and the program gave her real world insights to help her formulate a plan for her tech career, dream employer and industry focus.
When Jae first toured Capital One, she felt an immediate connection and was determined to intern here. Jae recalls her mindset, "What do I need to do in Year Up to make sure that I can go intern here [Capital One]?" Because of her focus and drive, she was able to make it happen. She realized during her internship that she connected to her work on multiple levels and she was as interested in working in tech as she was in working at Capital One. So she set her sights on landing a tech job at Capital One and went to work on her plan.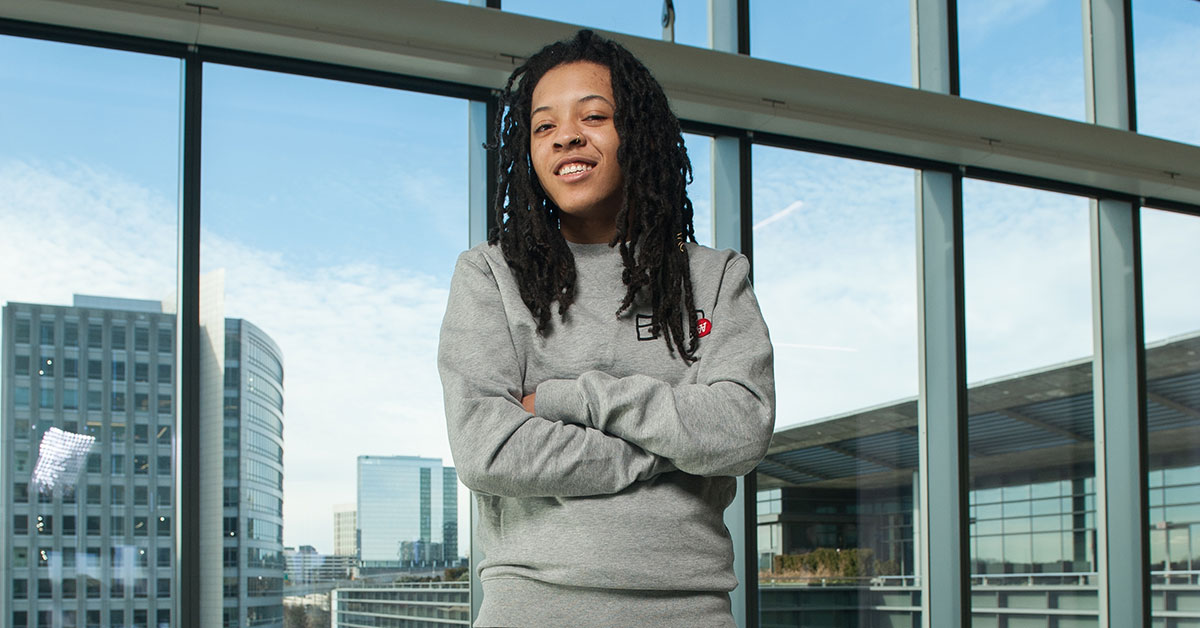 iOSDevCampDC brings it all into focus.
Armed with her new direction, Jae knew it was time to zero in on tech roles to frame her job search. So she cued up her browser to look for opportunities that would suit her personality and she found herself drawn to developer roles. Knowing she was interested in development, Jae wanted to target areas that would lead to career growth and greater opportunities in the tech field. She chose iOS development and registered to attend iOSDevCampDC to find out more.
The iOSDevCampDC conference gave Jae the opportunity to get a good look at what she could expect as an iOS developer, and she became confidence that she was on the right track. With Capital One as the host, the conference became the perfect springboard to employment.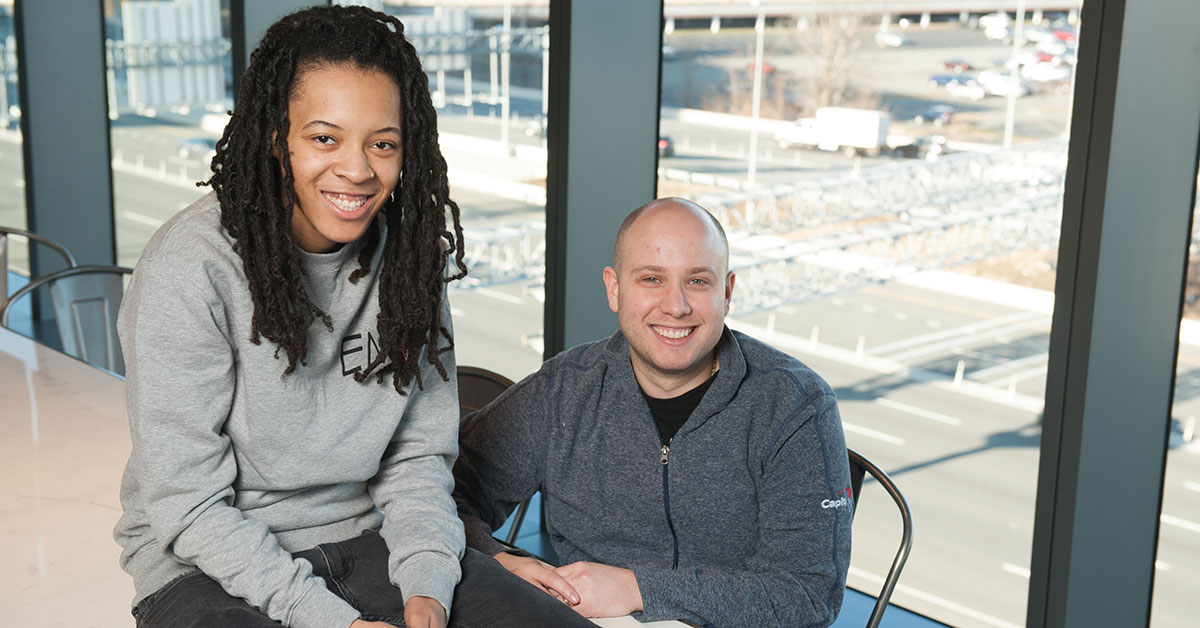 A mentor seals the deal.
Jae searched for someone at Capital One who could coach her on reaching her goal. She recognized Arthur, a software engineer, from iOSDevCampDC and approached him about the possibility of a mentorship. Almost magically, it turned out that he was looking for someone to mentor! And the mentorship worked well for them both—Arthur gave Jae advice and support and Jae asked questions that helped Arthur develop in unexpected ways. Arthur says, "She continually asks me questions. In turn, I'm growing—I learn from our interactions.
With Arthur's support, Jae reached her goal of becoming an iOS Developer and has reached her goal of having a fantastic tech career at Capital One. Jae's fueled by curiosity and achievement and she's focused on continuing to push herself to grow her skills and looking for opportunities to advance her career.
Find yourself (and Jae) at Capital One.
Jae designed her own career path leveraging her personal drive and the help of Capital One resources like YearUP, iOSDevCampDC and the mentoring program. It's been a series of discoveries and goal setting, and she's always thinking about what's next. At Capital One, she knows she can dream big.
Does Jae remind you of someone? Are you ready to get started, but wish you had access to the resources Jae does? At Capital One, our associates expect more, and you should, too. Our programs, resources and people support your career growth and whole-self development. Whether you know exactly what you want to be doing or are still trying to figure that out, we'll help you get there.
Are you ready to take control of your future? Jae has great advice if you're not sure you have what it takes. "Don't overthink it or feel like you don't belong here because you definitely do," says Jae. So, what are you waiting for? Check out our job opportunities and embark on your own Capital One career journey.
We can't wait to meet you!
Copyright © 2023
Opinions are those of the individual author. Statements are deemed accurate at the time of posting. Unless otherwise noted, Capital One is not affiliated with, or endorsed by, any company mentioned. All trademarks and intellectual property used or displayed are the property of their respective owners.