Capital One is creating four good
How do you change a community from within? Born here at Capital One, Four Good stemmed from the idea of doing creative work to make an impact in the community. It's a quarterly event where each meet-up from both internal and external creatives revolve around one goal: to solve a problem for a local non-profit within a 4-hour time frame. Four Good believes that when it comes to helping our communities thrive, the possibilities are endless.
Kyle A. (founder of Four Good and a Creative Director on the Capital One Brand team) wanted to create a platform where passionate, like-minded professionals use their skill set as a force for good and accomplish something awesome—where egos, titles and paychecks are left at the door and gives people the freedom to spread their creative wings and disconnect from the day-to-day. "One little thing today can make an impact 3 years from now, and in turn, impact generations to come," says Kyle. The organization that Four Good chose to support for their Autumn event was founded by his father, Brian. Brian's Center of Englewood grew out of this same idea that one small choice in our own lives can make an everlasting change in the lives of others.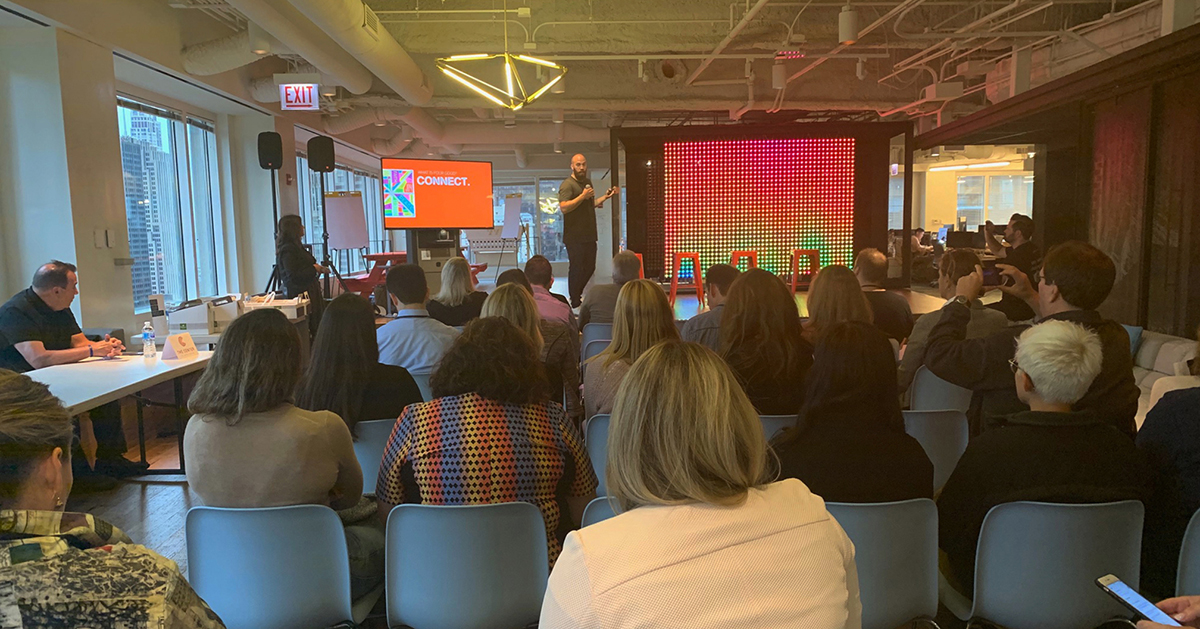 It all started with a sandwich. With extra tomatoes.
The Center of Englewood is the deserving community that Four Good chose to support creatively, in 240 minutes. The problem to solve? Consistent branding and expansion.
In 2010, Kyle's father, Brian owned a big business But as his business flourished, he himself grew more and more wary of his life, feeling he was "working for the world." On his commute to work, he would drive by the same homeless man, standing in all seasons of the year, with the same sign and disposition. As the days continued, Brian's heart began to soften toward the man and he realized, "If I can make lunch for myself and bring it to work with me, I might as well make this guy lunch too."
After countless days of sharing brown-bag lunches, his relationship with the homeless man grew closer. The man became comfortable enough with Brian to ask for extra tomatoes on his sandwich. This relationship was so enlightening, that as Brian finished his drive through town, his eyes began to widen as he started noticing homeless people he had never seen before in the city of Chicago. He knew that the need was great, and that his heart was ready.
Brian sold his business and bought a bungalow in Englewood area of Chicago. There, he opened a food pantry and fed a dozen families each month. By the end of the year, he was feeding a thousand families each month. He slapped some yellow paint on this house and cemented the home's status as a beacon of light to the community. This very light caused the surrounding community to change dramatically. As time and resources grew, 10,000 families were fed every month. This feeding center for the homeless–served by volunteers and people in the community–was growing in ways that could not be sustained, with an impact that was abounding. Since The Center's inception, homicides decreased from 700 to 100 per-year. A small brown-bag lunch made an impact that would vastly change the lives of many in the Englewood area of Chicago.
After a friend had given Brian a phone call worth $50,000 and the next level for The Center. This call that would relocate operations from the little yellow house into an abandoned school (a larger, more suitable home for "The Center"). With this change, Brian knew this movement could cross state lines and surpass expectations. That's where Four Good came in with tools that could help fuel their expansion, while truing back to a consistent, overarching brand, look and feel.
Style guides that look good and are for good.
With momentous growth and a hunger to serve cities around the nation, The Center was eager to lean on Four Good to help them think creatively. Four Good was set to accomplish a difficult task in 4 hours—consistent branding to help The Center expand to abandoned schools around the country, serving the homeless and helping to mend broken communities.
After learning about The Center and how it's making an impact in Chicagoland's Englewood community, the participants were tasked to bring The Center's style guide to life–helping the brand develop its voice, logo guidelines, colors, typography and photography.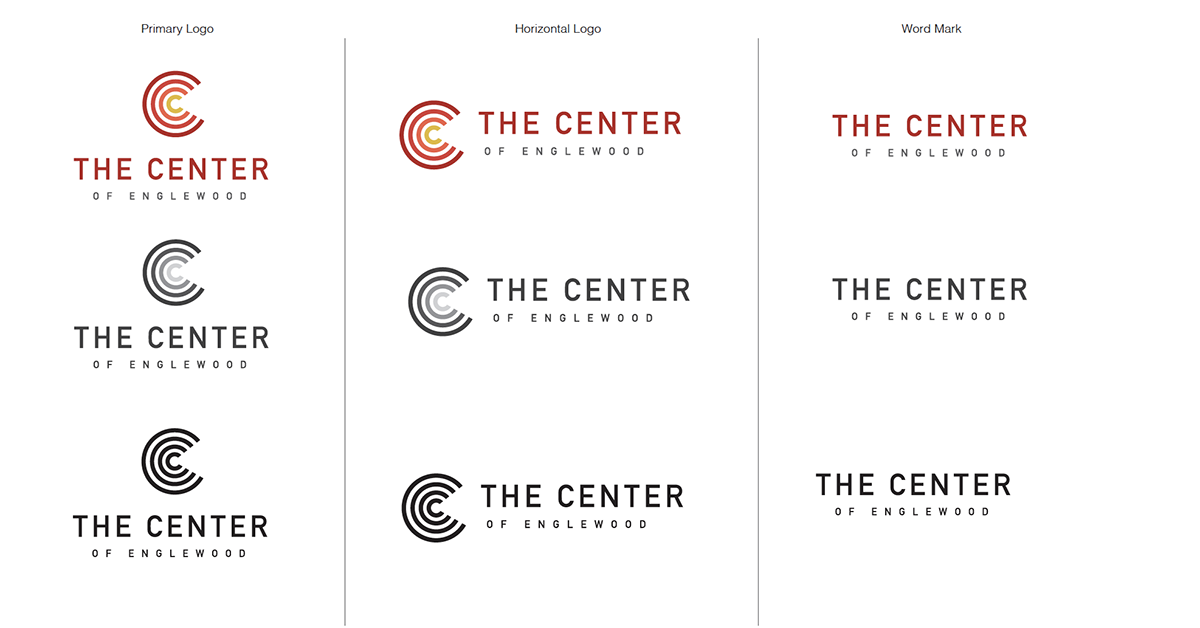 The event successfully came up with brilliant, creative suggestions to encourage and expand Brian Anderson's great mission. A logo that represents hope and the light of the community. Colors that inspire ideas of optimism, nourishment, healing and trust. Creative essentials that give The Center of Englewood just what it needs to thrive, expand, and change lives Four Good.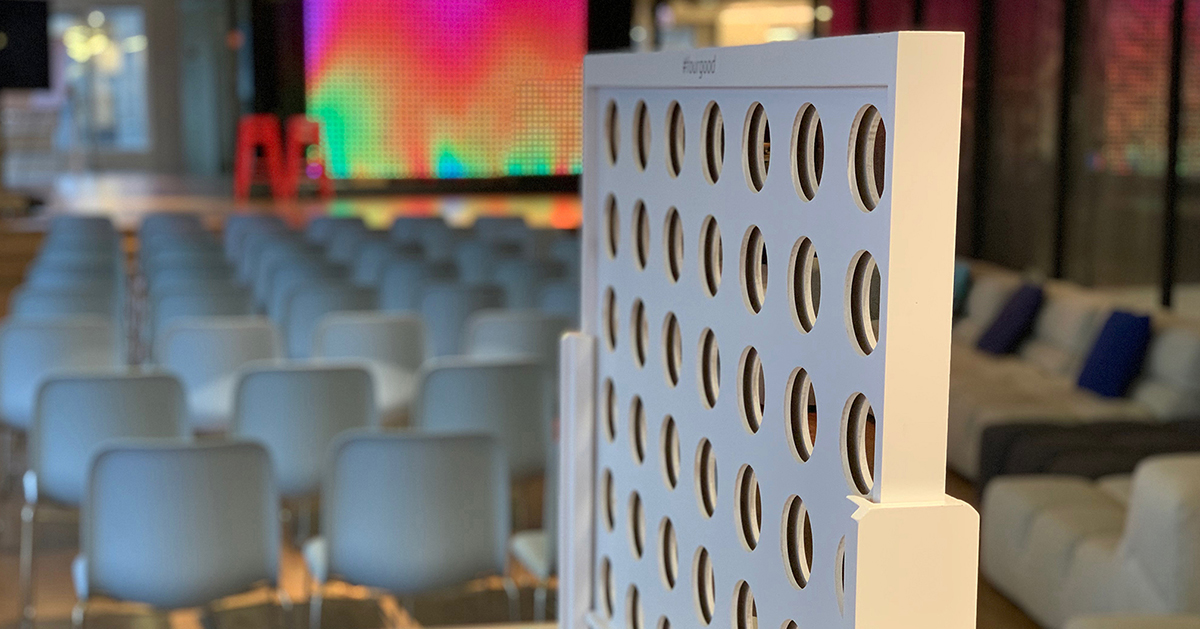 "I am truly amazed at the change that can happen over a little self sacrifice."
Four Good's powerful message left creatives feeling full. Full of hope, anticipation and fun. Amidst the creative thought on display, incredible work executed and atmosphere of bettering lives, even a four square champion was crowned! Tears were shed, lives were changed, and creatives made an impact, Four Good.
Copyright © 2023
Opinions are those of the individual author. Statements are deemed accurate at the time of posting. Unless otherwise noted, Capital One is not affiliated with, or endorsed by, any company mentioned. All trademarks and intellectual property used or displayed are the property of their respective owners.