Black at Capital One: Elevating Black associates through leadership and learning
How can involvement in a company-wide group help Black associates connect with career growth opportunities and create an inclusive workplace? VOICES, the Business Resource Group (BRG) supporting Black associates and allies, is an organization committed to growing Diversity, Inclusion & Belonging (DIB) for its members—and fostering an inclusive environment for all associates.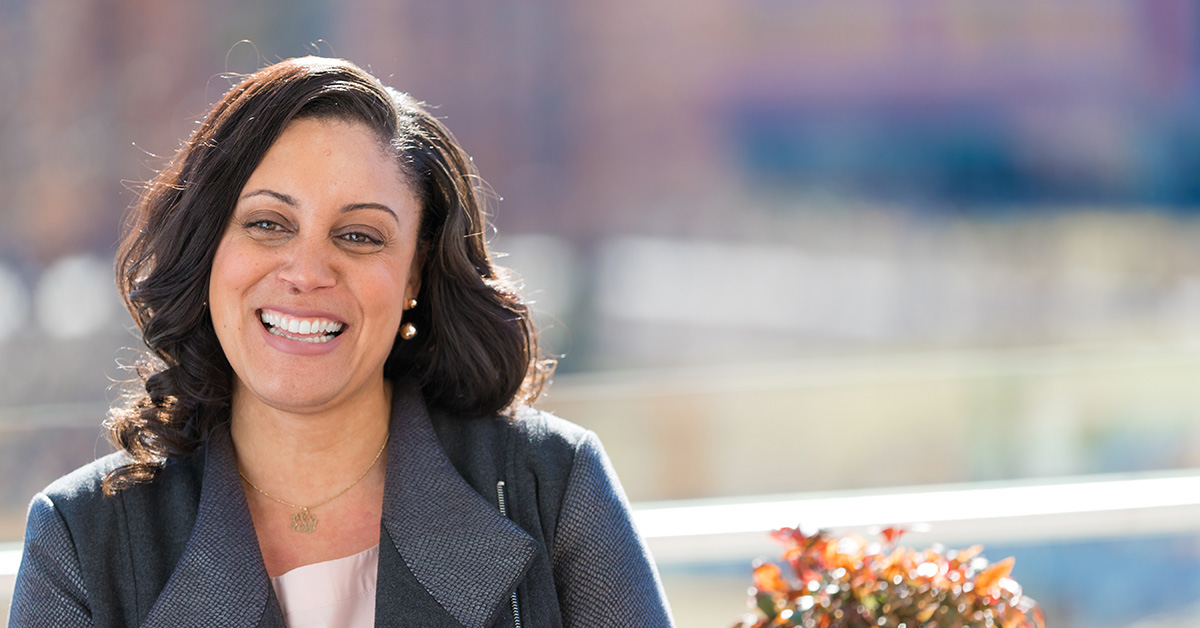 The bridge between associates and leaders
Across 13 thriving chapters in the US and Canada, VOICES connects associates to build community, support and empower each others' career growth and provide a safe space for honest conversation. VOICES also creates space for networking across the company, and engagement directly with senior leadership.
"The role of VOICES is to be that bridge between Black associates and leadership," says Victor, Senior Project Manager, Strategy and Engagement, and Communications Co-lead for VOICES. "We excel in helping to foster dialogue to share experiences with our leadership and also for positive dialogue between Black associates themselves."
The work of VOICES is always integral...but in 2020, that work took on increased importance in light of national events and social unrest in the United States. For Ariel, Manager, Corporate Communications and Communications Co-lead for VOICES, the BRG members served as leaders in 2020, internally and externally. "Not only were we serving to support our associates—giving them a safe space where they could share their frustrations, fears and hopes in light of COVID-19 and social injustice being on the forefront—but also elevating those concerns to leadership and saying, 'This is important, this matters.' VOICES served as the channel to amplify that voice, to actually see the change," says Ariel.
Thanks in part to those efforts and making the concerns of Black associates at Capital One heard, leadership sought perspectives from VOICES members when deciding how to best support strategies that will advance racial equality. Their input helped to shape the Impact Initiative, "a 5-year, $200 million commitment to support growth in underserved communities and advance socioeconomic mobility by closing gaps in equity and opportunity."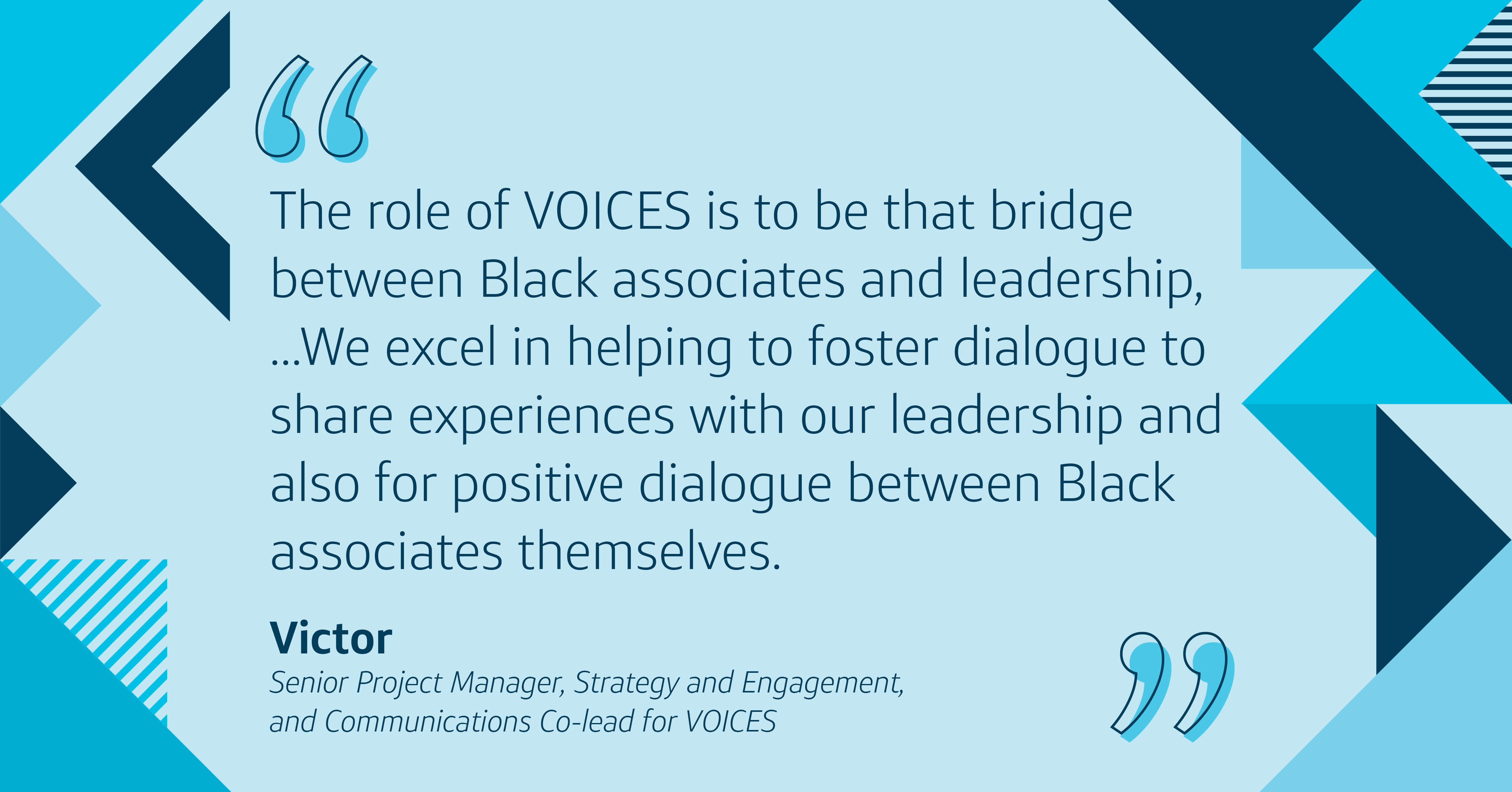 An invigorating leadership program
One of VOICES' biggest commitments is to leadership training and preparation, such as the Magellan program. Magellan is a thoughtful and robust nine-month leadership development program offered every year to VOICES members and allies, who are in career levels up through Manager. During the program, participants learn career planning tactics, resource awareness, skills building, leadership development and networking elements. "Magellan gave me more than I could ever ask for," says Gloria, Sr Manager, Platform Process Engineering and Magellan program lead. "It opened my eyes to the fullness of opportunity at Capital One. It is designed to provide participants with the knowledge and skills necessary to more effectively manage their careers at Capital One while growing their leadership competencies and skills: to find that sweet spot between passion and purpose."
Participants get hands-on experience like resume building workshops, tips for hosting engaging presentations, career development exercises and networking sessions. The goal is to help Black associates break barriers and reach their potential.
Additionally, in 2020, VOICES kicked off a new program called Advancing Black Leaders, which aims to increase representation in senior leadership and offer development opportunities for Black leaders. Representation in leadership is an important facet of company culture and helps associates at all levels see themselves represented in the leadership with whom they are working and engaging. The year-long program equips senior director-level participants with tools, resources and relationships to support their growth and career advancement, all through the lens of being Black in corporate America. These leaders will also play an integral role in mentoring and supporting other associates and future participants in their career growth.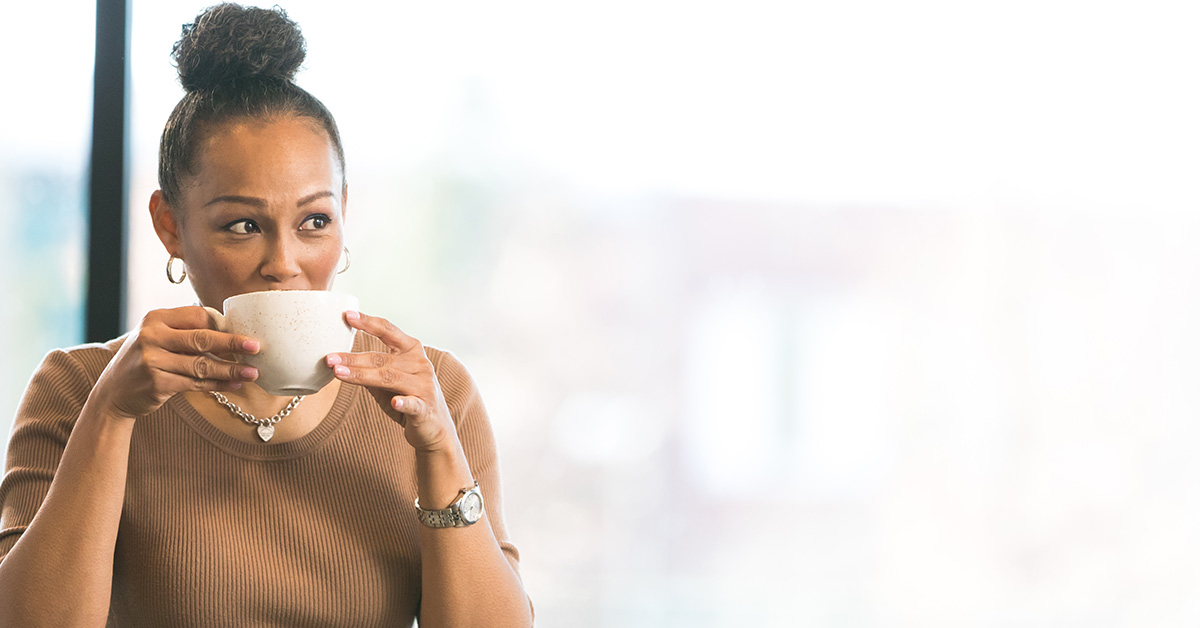 Programming to meet the needs of associates and the wider community
In addition to their leadership development programs, VOICES also organizes celebrations and engagement opportunities for associates throughout the year, from a Martin Luther King Day of Service to Juneteenth recognition, and also connects associates with volunteer opportunities in their communities. VOICES also co-hosts events with allies in other BRGs and areas across Capital One like Blacks in Tech, empowHER, HOLA, and Salute, highlighting intersectionality and the various identities associates hold. For example, they recently partnered with the Green Solutions team to host a talk from green advocate, Ron Finley, and hear about his experiences with food access inequality and sparking a gardening revolution in his community of South Central Los Angeles. Participants were strongly moved and learned a great deal about sustainability and issues our communities face as well.
Another especially impactful partnership was the Black Girl Magic Summit. During the 2020 event, 17,000 women participated in virtual keynotes, workshops, panels and networking in partnership with Boss Women Media. The VOICES leaders also helped to award $50,000 worth of funding to three women-owned businesses as part of the Black Girl Magic Summit's Pitch Competition.
"It's not only putting dollars toward Black Girl Magic, but having Black leaders talk about what it's like to be Black in corporate America with everything that went on in 2020," says Ariel. "It's really putting our money where our mouth is. VOICES was critical in making that happen."
Victor too knows that a sense of inclusion and belonging is key to happiness and engagement at work. "I think it's very important that all associates feel included and accepted in the workplace," says Victor. "We want to make sure you know that you matter, especially if you're in a historically marginalized group. We want you here and we want to hear your voice. We want to create that safe environment for our associates across the board." Through the influence and leadership of networks like VOICE and other BRGs, associates have a direct hand in creating a work environment and community they feel supported in and help to invite and welcome more people to thrive in their careers at Capital One.
Copyright © 2023 Opinions are those of the individual author. Statements are deemed accurate at the time of posting. Unless otherwise noted, Capital One is not affiliated with, or endorsed by, any company mentioned. All trademarks and intellectual property used or displayed are the property of their respective owners.