Accessible for all: How hearing difficulties impact virtual meeting engagement
For those who experience difficulty hearing, the reliance on video communication while working remotely creates new challenges in connecting and collaborating. With a focus on inclusion and accessibility, teams around Capital One have worked on solutions to help teammates with hearing challenges. And in creating solutions to make meetings accessible for all, there have been additional unanticipated benefits — these changes have helped everyone! From those sharing space with other family members, to people having trouble concentrating, these adaptations improve communication and make it easier to process the information being shared.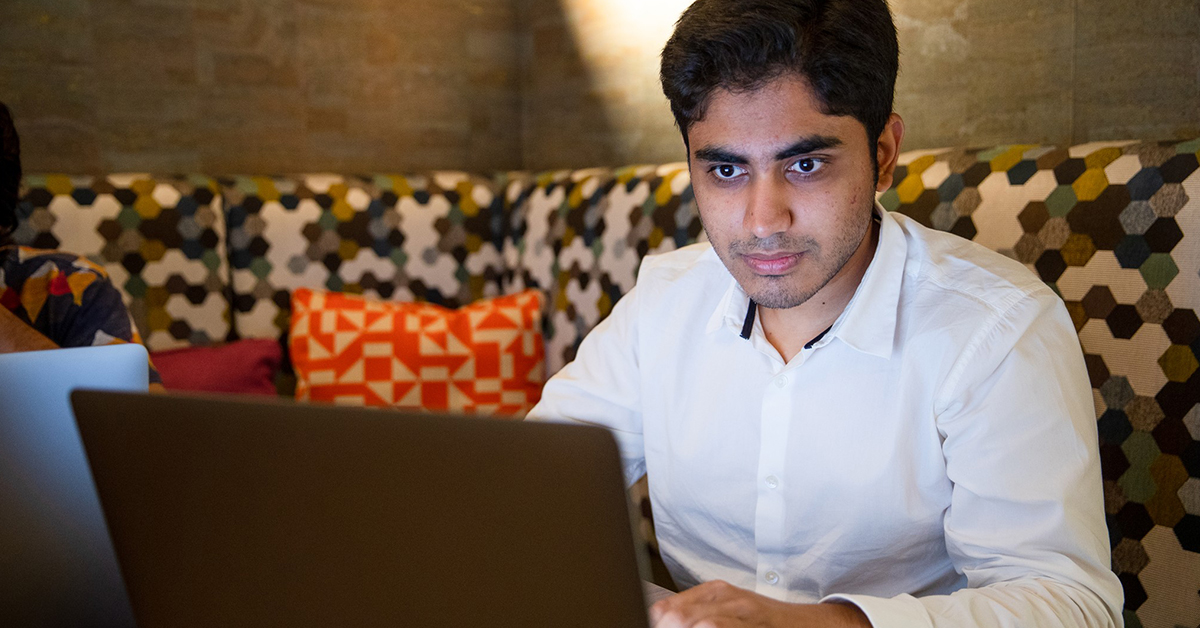 Accessibility tools, like closed captions, can impact everyone
Whether you're hard of hearing or not, a full day of Zoom meetings can sometimes leave you feeling exhausted. After hours of listening and following along on a screen, your brain may just feel... tired. Plus, like it or not, there are the inevitable technology challenges to combat. Whether it's sound cutting in and out, people's microphones not picking up their speech or people trying to talk at once, there is no shortage of ways you might miss something in a virtual meeting.
If you have hearing difficulties, this can prove even more challenging. You may rely on reading lips as a primary way to ensure you're processing and catching what's being said. This tactic is often not as effective in the setting of a Zoom meeting, however, because it can be hard to see the speaker well enough to read their lips. Then you must rely on other methods for getting the necessary information out of the meeting.
A great first step is to find out if there are any captioning services available to you for virtual meetings. This will provide a handy backup in case of audio challenges or just make it easier to read and follow along. In meetings at Capital One, especially department-wide calls or Business Resource Group quarterly calls, the CART captioning system, or Computer Assisted Real-Time Translation, offers real-time audio transcripts for all meeting participants. Captions are visible in either in subtitle format across your video screen or in a sidebar transcript next to the meeting video stream.
Having a live transcript can help, not just for those with difficulty hearing, but also anyone working in a shared space that's not 100% silent. Ever had a spouse or child make a bunch of noise in a nearby room and suddenly you missed an important bit of information? With a rolling audio transcript, you can pick right back up and read what you missed! It even helps if you have to join a meeting a few minutes late. You can read the transcript and catch up. More technology solutions, like widespread closed captioning, may be in development with so many of us relying on video conferencing for school and work, so keep an eye out for updates. As of November 2020, Zoom is also rolling out a live transcription feature of its own, It will automatically convert spoken words into a written transcript during a meeting where the meeting host enables the feature.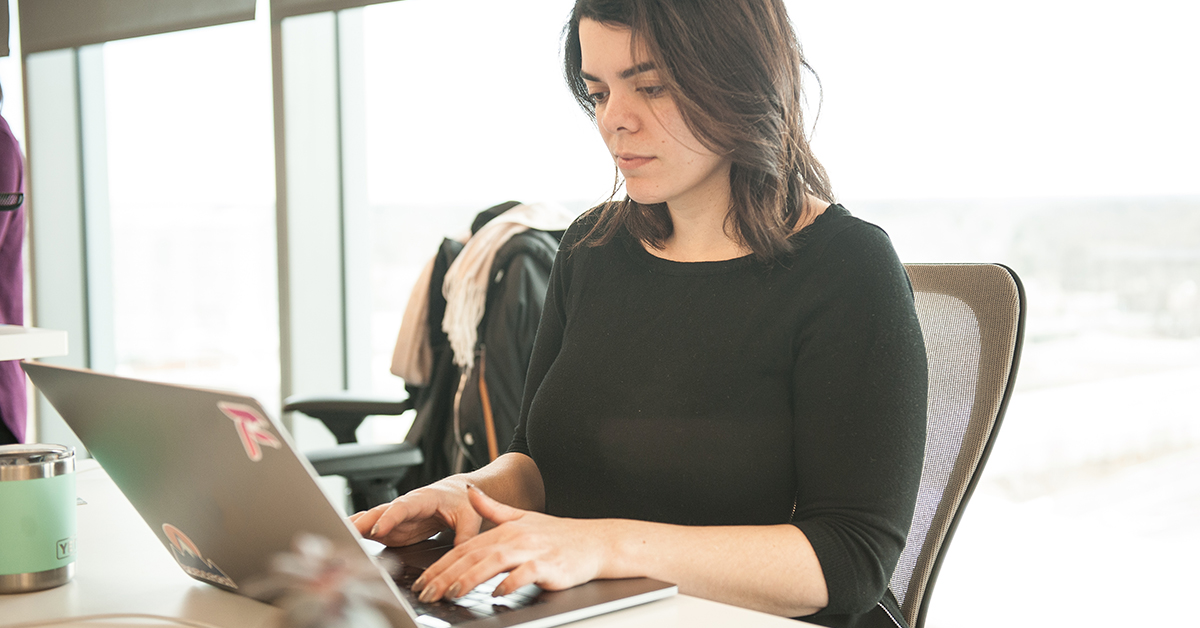 Seeking clarification can deepen understanding
It may feel embarrassing to have to ask someone to repeat themselves after you didn't hear them correctly the first time. But if you're one of the estimated 48 million Americans who, according to the Hearing Loss Association of America, have hearing difficulties, don't let feelings of insecurity stop you from seeking clarification. You are helping both yourself and the other person in making sure you're on the same page and fully informed. Alia, a software engineer, shares her experiences, saying "don't feel like you're being an imposition. It is absolutely acceptable to ask for clarification, and we shouldn't feel bad about it." You may even be helping others in the meeting who might not have understood.
If you're afraid to speak up in the moment, you can also ask for help outside of the meeting. Alia suggests, "try asking to speak to the person one on one after the meeting to go over what you missed. You could start by saying, 'this is what I think I heard, can you correct me where I might have misheard?' if you need a way to begin the conversation." Chances are, the person will be pleased to know you were paying attention to what they were saying and glad to offer you the chance to get the full details. And great communication helps everyone.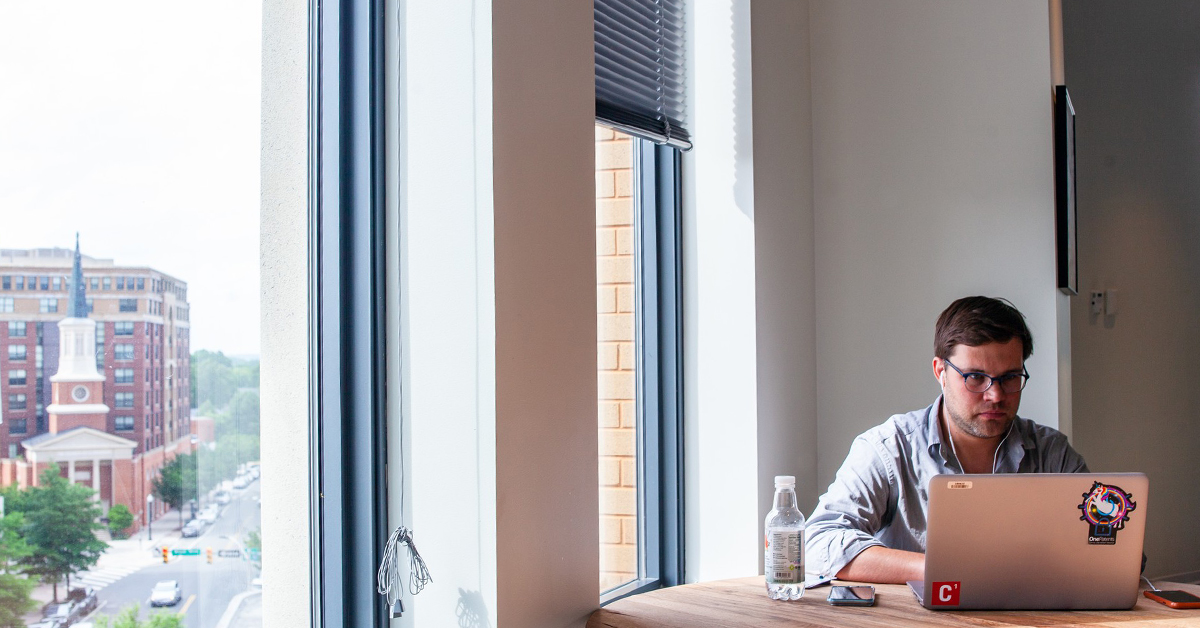 Embracing tools that fill the audio gaps
Lydia, a content writer, shares "I have a significant hearing loss. Virtual meetings can make it tough for me to comprehend and process things without being able to reliably read lips. My team sends out agendas for a lot of meetings ahead of time though, which helps me follow along if I space out from hearing overload." If it's not possible to get supplemental written materials in place, there are other ways you can adapt your space to work for you. Lydia added "I've also found that having two screens helps me. I can focus on things like note taking or reviewing related documents on one screen and still be able to keep the video open on the larger screen and try to read lips or notice who's speaking in case I need to follow up with them."
Some other tips from individuals with hearing challenges? If you feel you're consistently missing out on information in meetings due to audio struggles, you can discuss ways to share information in other forms with your team and find a way that works for you. Try asking the meeting organizer or presenters to provide a meeting outline beforehand, or share collaborative live notes in a document during and after the meeting. You could also suggest to your team that slide decks be used to share important meeting topics and information.
So whether you, or a teammate, face hearing challenges, adapting to remote work may have disrupted your normal routine. But through this collective time of change, you can also find lasting ways to make sure you and your team are able to connect and collaborate in a way that works best for everyone. Virtual meetings are so important when you can't meet together in the office. Creating more accessible ways to share and comprehend information in these meetings brings everyone one step closer to bridging the digital divide of remote working.
Copyright © 2023 Opinions are those of the individual author. Statements are deemed accurate at the time of posting. Unless otherwise noted, Capital One is not affiliated with, or endorsed by, any company mentioned. All trademarks and intellectual property used or displayed are the property of their respective owners.