3 outstanding examples of encouraging tech diversity, inclusion and belonging
Having a workplace where all are welcome and encouraged to freely share their unique experiences and perspectives is a top priority for Capital One leaders. For Julie Elberfeld, her passion and commitment to creating a diverse, inclusive tech space is one of her enduring legacies. To honor the amazing work she put forth to create this welcoming workplace, the Julie A. Elberfeld Tech Diversity, Inclusion and Belonging Awards were established and given for the first time in 2020 following her retirement. The awards are given to a group of associates who demonstrate excellence in three categories: The Trailblazer Award, The Impact Award and The Fusion Award.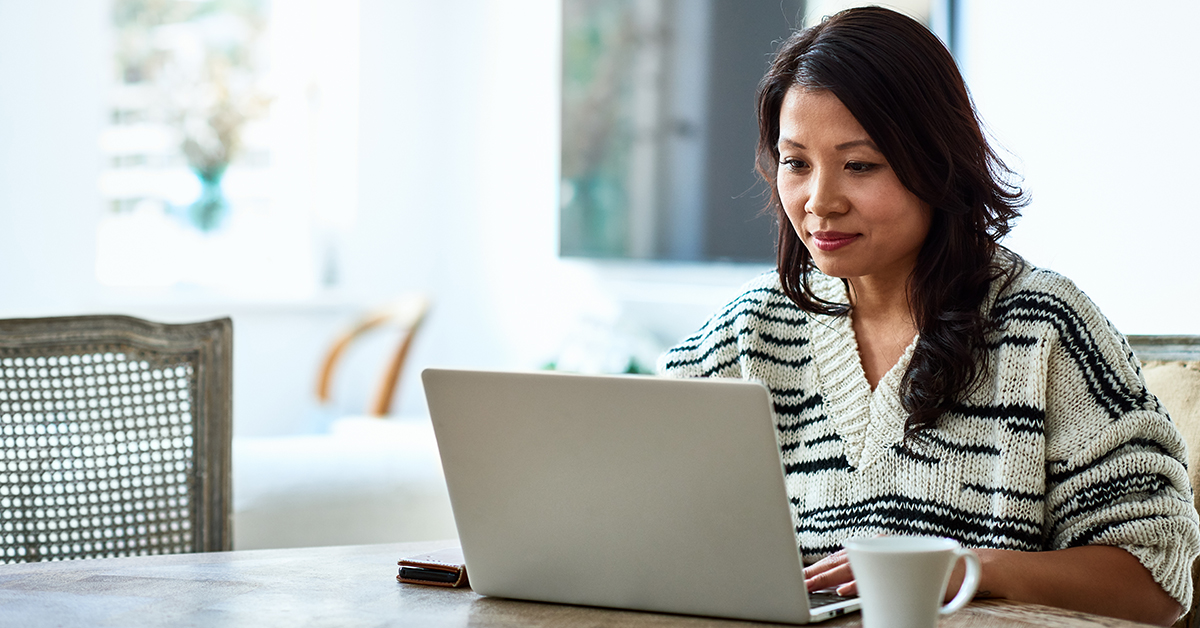 Continuing the journey to inclusive tech teams
The spark that lit the fire of change for Julie Elberfeld stemmed from one conversation in 2013 with two female Tech associates. They spoke about an industry-wide problem—the low representation of women in technology. This inspired Julie to kick off a small team, which quickly expanded to become the Women in Tech initiative at Capital One. She served as the Accountable Executive until 2019 and helped grow the group to a company-wide movement of more than 2,000 women technologists and allies in 10 chapters across the U.S., Canada and the UK. With its success, Women in Tech served as an inspiration and model for the launch of Blacks in Tech and Hispanics in Tech, similar groups aimed at connecting tech associates from diverse backgrounds and their allies. Julie and others saw the importance of representation and connecting through shared experience as a way to bring more diversity to the Tech field by creating a safe space and community to learn and grow.
Nurturing diversity and inclusion in Tech and across Capital One is an ongoing journey. The Julie A. Elberfeld Tech Diversity, Inclusion and Belonging awards—in honor of Julie's passion and steadfast commitment to creating an inclusive environment in tech—will recognize associates in the Technology organization for the positive impact they make in addressing challenges in the tech industry.
Through working together and encouraging one another, a culture of belonging, welcoming all, is created. Even right down to the logo of the awards, this message resonates. The intersection of the triangle from the Women in Tech group logo, the circle from Hispanics in Tech, the hexagon from Blacks in Tech and the square to represent Equality Allies bring together all of the parts that make up the tech organization and the diverse people in it. The elements signify who the tech teams are, together as one. The connecting and overlapping graphic elements symbolize the connection tech associates have to one another and the multiple varying shapes and colors evoke their diversity.
This commonality and connection represents the vision Julie had for an inclusive tech environment and is a perfect representation for the awards that bear her name.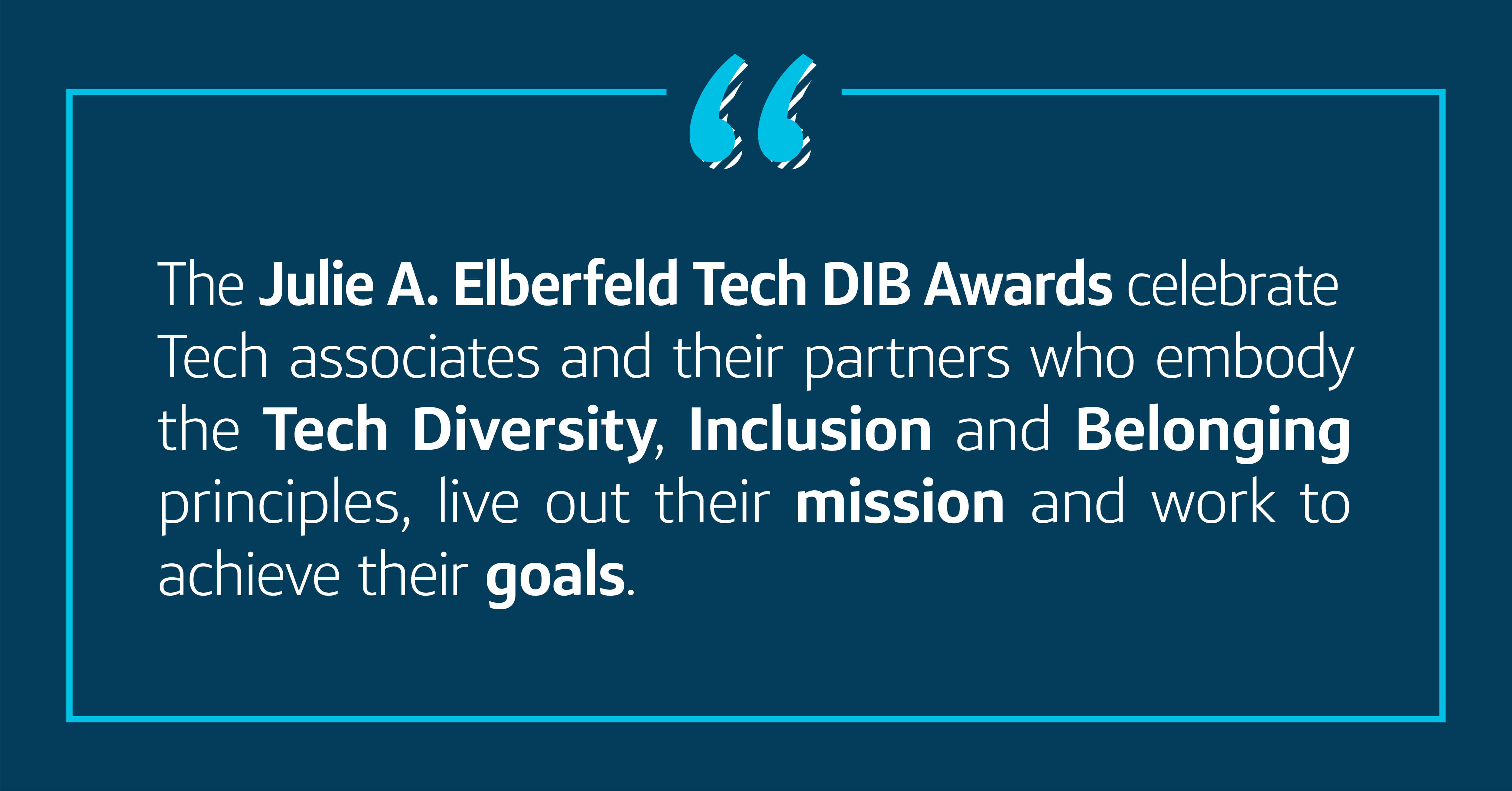 Recognizing those making a difference
The Julie A. Elberfeld Tech DIB Awards celebrate Tech associates and their partners who embody the Tech Diversity, Inclusion and Belonging principles, live out their mission and work to achieve their goals. Multiple associates from all levels and roles were nominated by their peers and/or leaders for their contributions across a broad spectrum of breakthrough technology and DIB impact.
The Fusion Award focuses on innovation in Tech at Capital One and recognizes a team of associates who brought together diverse perspectives to create a new product or solution that was used within Capital One or in the community. The 2020 winners are the Blacks in Tech Richmond leadership team for their support and engagement in two 10-week Capital One Coders programs that resulted in 1,000 associate volunteer hours of teaching school-aged children the importance of STEM and learning to code.
The Trailblazer Award focuses on the tech culture at Capital One. The award recognizes an associate who has incorporated differences through unique recruitment, development, and community building, or implemented inclusive practices that embrace diverse perspectives and strengthen a culture of belonging. The 2020 winner, Jennifer, is a champion of inclusion who creates a welcoming space wherever she is working, and is regarded as a trusted confidant across a number of teams.
The Impact Award focuses on the community outside of Capital One and recognizes an associate in Tech who shows respect or inclusive treatment of others, creates advocacy for underrepresented groups, or demonstrates a commitment to the advancement of diversity in the community. The 2020 winner, Niaya, dedicated herself fully to ensuring the 19 interns in the Year Up program received a fulfilling and flawless experience during their year-long career preparatory experience. Niaya stepped up to make sure all bases were covered while her team was undergoing a transition and went above and beyond for the Year Up interns.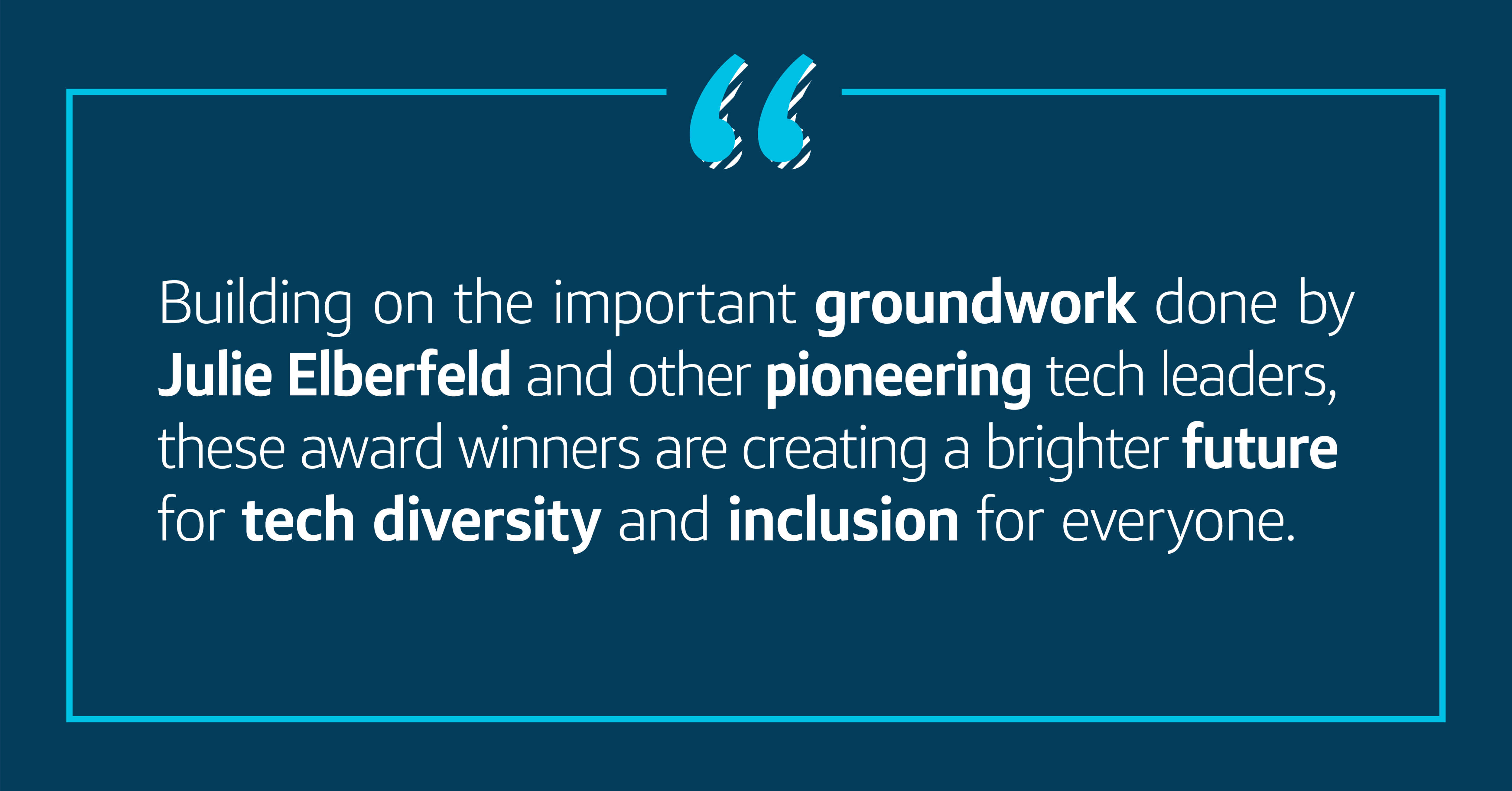 The work of these associates and others who are committed to creating an inviting environment for all is so valuable to the Capital One community, inside the office and beyond. By standing up and encouraging change, these associates are shaping spaces where everyone is welcome and encouraged to be themselves. Building on the important groundwork done by Julie Elberfeld and other pioneering tech leaders, these award winners are creating a brighter future for tech diversity and inclusion for everyone.
Copyright © 2023 Opinions are those of the individual author. Statements are deemed accurate at the time of posting. Unless otherwise noted, Capital One is not affiliated with, or endorsed by, any company mentioned. All trademarks and intellectual property used or displayed are the property of their respective owners.