Grow your consulting skills
Help shape the direction of one of the largest financial institutions in the country, while developing world-class consulting skills. You'll be an integral member of a small project team, tackling high-leverage strategic issues to advise the CEO and senior executives.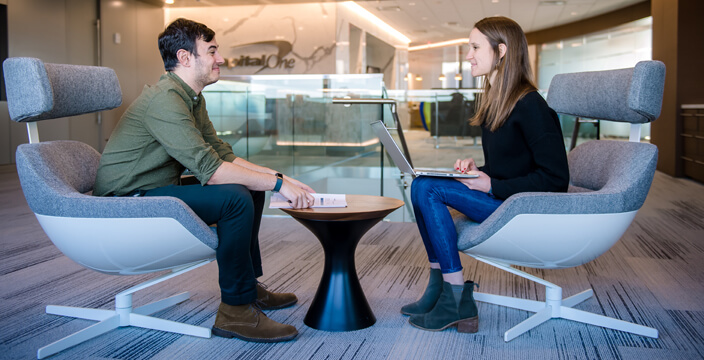 Start innovating
Changing banking for good has to start somewhere. Why not with you? You'll be equipped with both the tech and the freedom you need to challenge what's possible.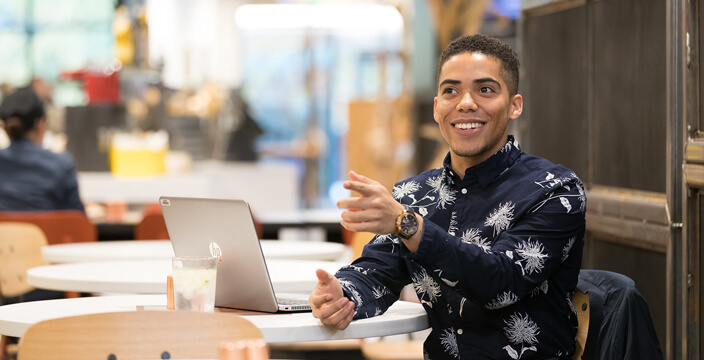 Impact from day one
Life at Capital One moves fast. Bring your ideas and jump in with both feet to make a meaningful impact right from the start.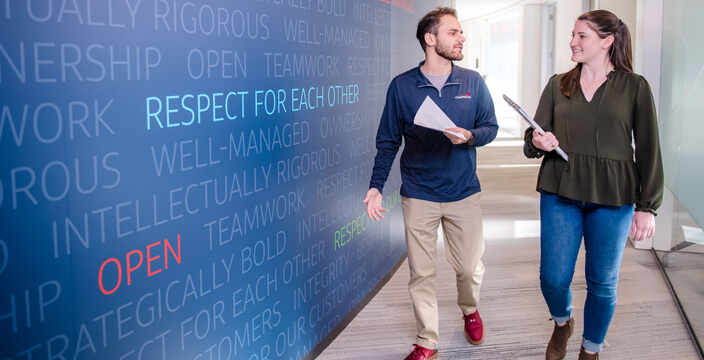 Grow your network
Our team is filled with some of the brightest minds in the industry. Build lasting connections that can help you now and in the future.
Envision your future
Propel your career with top-notch leadership support and advancement opportunities.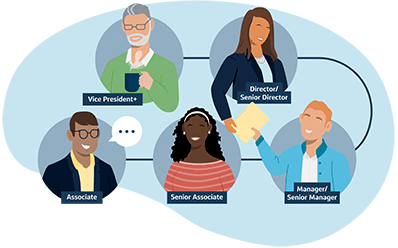 Associate
Out of college, you will begin your career as an Associate. Associates conduct analysis, help shape their team's perspective, and present findings to business partners. Associates also take on internal responsibilities, such as overseeing recruiting at their alma maters.
Senior Associate
Senior Associates assume greater responsibilities within their project teams, often leading multiple work streams while continuing to develop advanced problem-solving, analytical and communication skills.
Manager/Senior Manager
Managers run the day-to-day operations of a project, they have a strong foundation of consulting skills and the ability to lead a team. They oversee the work of one or more Associates and are responsible for project deliverables and many business partner relationships.
Director/Senior Director
Directors own the overall strategic question the project is focused on and are responsible for influencing the direction of the work. A Director must build trust with senior business partners by developing a strong working relationship and delivering meaningful, insight-driven, needle-moving work.
Vice President +
VPs oversee multiple projects and often work with a small set of executives for an extended period of time. Sought after by senior leaders throughout the company as thought-partners, they support and influence business decisions at the highest levels.
Strategy roles
As a full-time associate, you'll be shaping Capital One's enterprise strategy. You and your skills as a problem solver, thought partner and leader are imperative to your team's success.
As an intern you'll work to hone your advanced critical thinking, problem solving, communication and leadership skills. Expect to own projects while being supported by experienced team members, associate-level peers and mentors.

Brie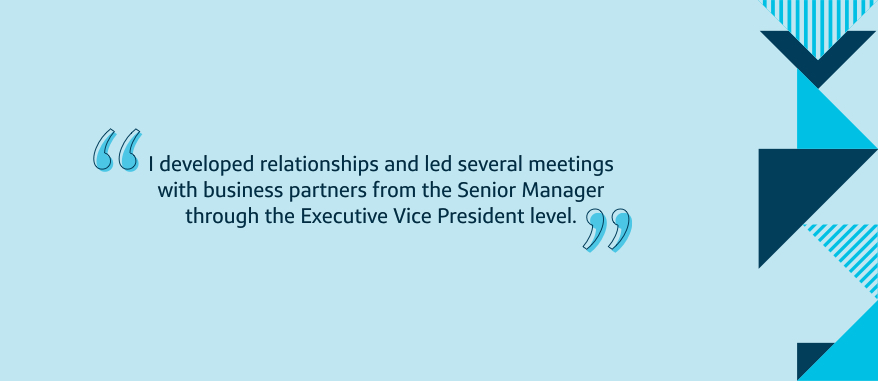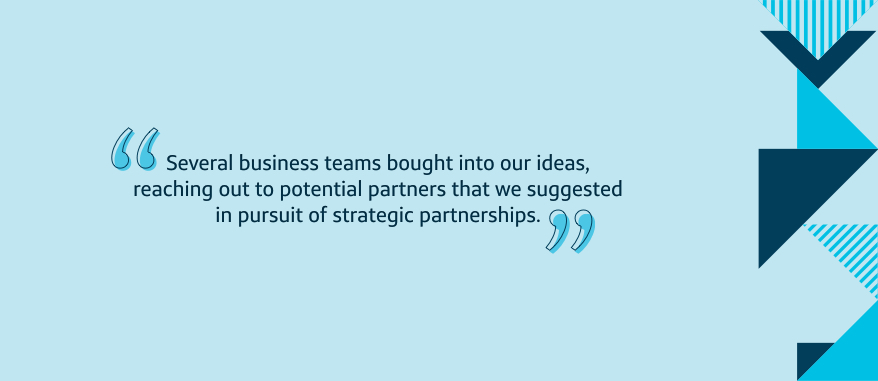 I worked closely with Capital One's credit card business to identify promising external partnerships our company should pursue. My team helped identify customer needs and interests across various segments and built a framework for identifying new partners that begins with the customer in mind. We then presented findings to various leaders across the company who have followed through on several of our recommendations and continued to put our research to use in other more expansive contexts.
Our team first set out to identify complementary partnerships; should we seek partners who are the largest, the highest-revenue, the most buzzworthy?

After scoping with my team, we ultimately decided the answer was to work backward from the customer and their desires. I developed relationships and led several meetings with business partners from the Senior Manager through the Executive Vice President level. Together, we analyzed data and compiled our findings to identify key trends and received executive-level buy-in to pursue our partnership ideas.
Several business teams bought into our ideas, reaching out to potential partners that we suggested in pursuit of strategic partnerships. The customer research we compiled also continues to circulate the company, informing product decisions well beyond the partnership space.

Sylvia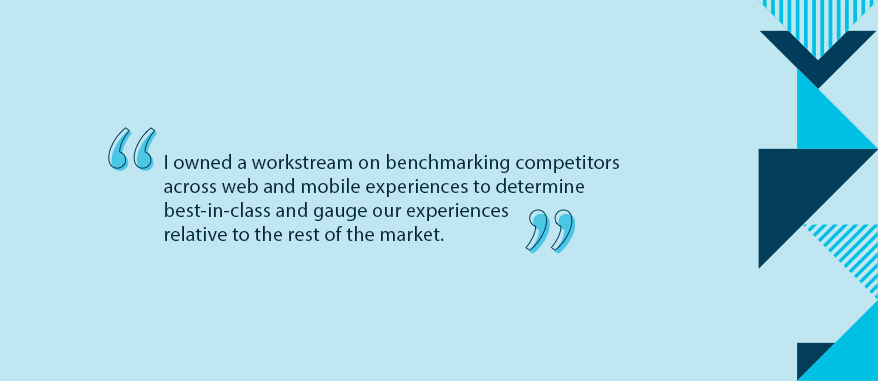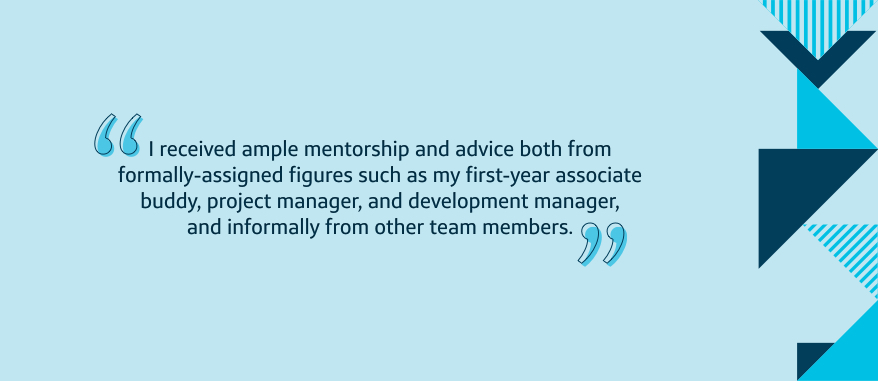 My team worked closely with the CEO on a project focused on transforming Capital One's digital experiences for our customers and associates. I owned a workstream on benchmarking competitors across web and mobile experiences to determine what was best-in-class and gauge our experiences relative to the rest of the market. I mapped out the credit card journey, identified key areas to focus, and then conducted additional research to determine the full range of those capabilities available to customers through web and mobile app experiences. Afterward, I developed a perspective on where Capital One may have opportunities to improve its digital experience to be an industry leader.
As a Strategy intern, I was also part of the Analyst Internship Program (AIP), which includes Business Analyst Interns and Data Analyst Interns. As part of the AIP and the general student program, I attended trainings and had the opportunity to hear from senior leaders in the company through Lunch & Learns and the Executive Speaker Series. The AIP also hosted several social events to connect us to other interns throughout the company.
Strategy also provided its own group-specific training on skills like problem solving, slide making and storytelling. I received ample mentorship and advice both from formally-assigned figures such as my first-year associate buddy, project manager, and development manager, and informally from other team members. Strategy interns also had the opportunity to meet senior members of the group through Intern Coffee Chats and get to know other associates through Intern/Associate Social Events.
Get support, have fun, make an impact
A culture of belonging
Together, we're on a journey to create a more equitable future for all. Business Resource Groups (BRGs) play a central role in moving us toward a culture of inclusion and belonging at work.
Complete benefits
Our unique benefits and enrollment programs are designed to help you live your best life at and outside of work.
Balance makes work better
We're all about finding our stride and collaborating in a meaningful way. Together, we're changing banking for good, for all.