Top 5 Surprises for a Software Engineer at Capital One
When I was looking for a new job opportunity as a software engineer, it was immediately apparent that I had a lot of options. For me, it was important not to just find a job but the right job—one that included a good salary and excellent benefits, but was also focused on my happiness at work. During my first year at Capital One, my experiences with the company's culture have reaffirmed my choice.
After going through the interview process and being brought on site for a series of interviews, I was sold. However, while interviewing, it is sometimes difficult to know the right questions to ask about a new work environment. Small cultural differences can make a huge impact on your daily life. I have discovered that while I felt prepared for my new job, I was in for a lot of exciting surprises when it came to workplace and location perks, as well as Capital One culture. Experiencing the culture is far superior to having it described to you, but I'll do my best. If you're on the fence about filling out an application or accepting an offer, definitely consider the following 5 reasons to take action—I promise you'll discover many more!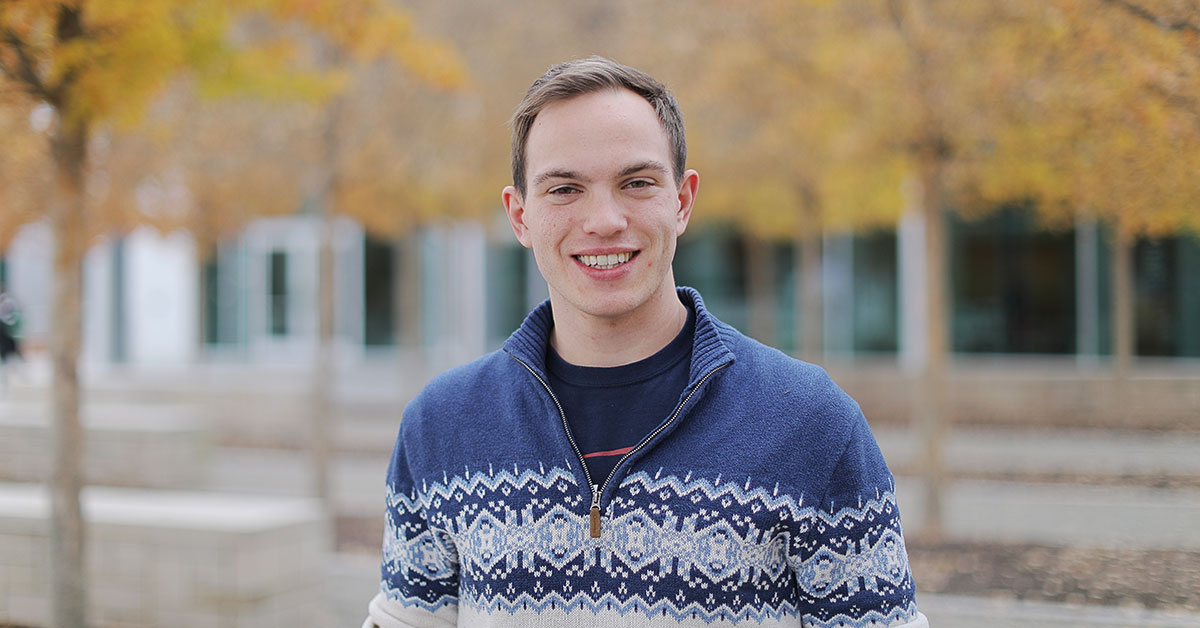 1. "You build it, you own it" tech culture
At Capital One, there's a strong appreciation for ownership. The concept "You Build It, You Own It" (YBYO) is an exciting initiative that drives innovation and encourages you never to stop growing.
Teams are designated by the product they service rather than the technology they use. As a result, everyone on the team is responsible for the design, documentation, implementation and telemetry related to their product. I love this as a software engineer because fellow engineers take an immense amount of pride in their work. Nothing is more frustrating than working on a software project that is a mess—not adhering to a design paradigm, having lackluster code coverage or is bug-prone simply because of the nature of how it was designed. I work with engineers who don't blindly approve pull requests, and who challenge the way I write code in order to make it both more readable and more testable. Meaningful peer reviews help me to strengthen my technical skill set in a variety of areas, including continuous integration, continuous deployment, alerting, monitoring, testing and of course, programming. My soft skills are also constantly being stimulated through communication with the upstream and downstream teams of our microservices, in addition to data analysts, scrum masters and product owners.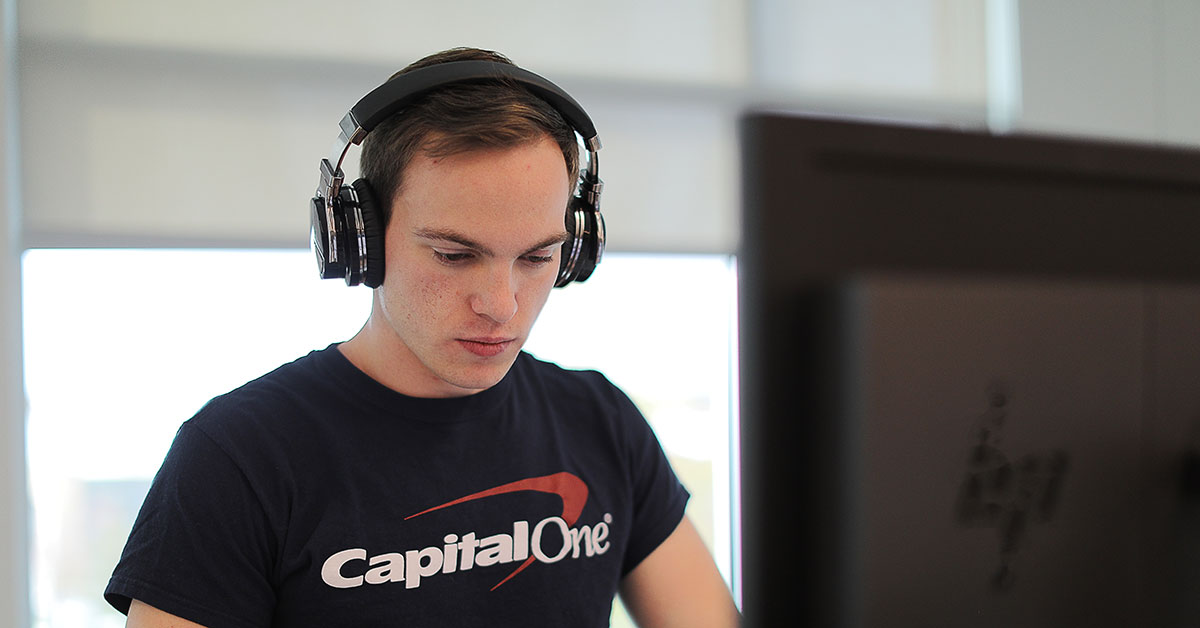 The YBYO concept also extends to individual features within a team. Grooming and developer meetings within a sprint are not only used to expand upon new features that relate to the business, but also to identify technical debt and create plans to tackle it. The amount of focus on technical debt is up to the individual software engineers on the team. Essentially, if you identify something to improve, your team will be receptive to your contribution and desire to improve it.
2. Understanding "the business"
In my role, writing code without fully comprehending how it will be used and how it interacts with other systems is rare. Since many engineers can be held responsible or are on call if something breaks in production, understanding customer impact and the overall system is paramount to triaging an incident. In a large corporation where microservices are reused across many lines of business, this can be challenging.
Understanding "the business" comes with multiple benefits. It means you'll likely be able to speak to anyone about your product, whether they work in technology or management. Since everyone is well-informed, there shouldn't be a situation where only one person knows the answer—paid time off (PTO) or sick leave for an individual won't hinder the team's progress. Consequently, even during major feature releases or times where we are expecting increased traffic to our APIs, I have the freedom to take PTO.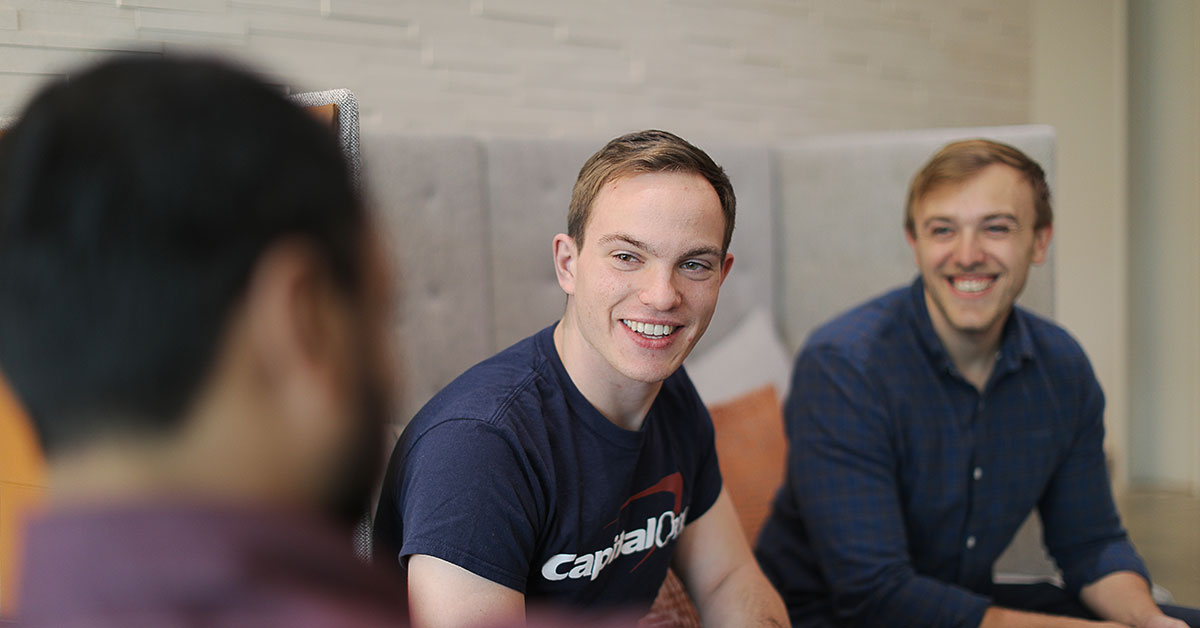 It also means that you're able to make more informed engineering decisions based on your understanding of the long-term goals of the product. You will not be limited to the JIRA story's description of the new feature, rather interactions with business stakeholders will dictate your task. Countless times, discussing people's uncertainty with requirements in person has allowed me to create better software designs—creating feature flags from the start of a project or plainly creating interfaces and waiting for concrete implementation details—has saved my fellow engineers frustration with the cleanliness of my code and saved time for all involved.
3. Could Richmond, Virginia be a suburban alternative to San Francisco?
At Capital One, teams in the product and technology fields are not only concentrated in San Francisco, but also in New York, the greater Washington D.C. area and Richmond. Capital One's strong presence in Virginia is a major differentiator from many other companies. While the other cities have their perks, I love working on the West Creek campus in Richmond.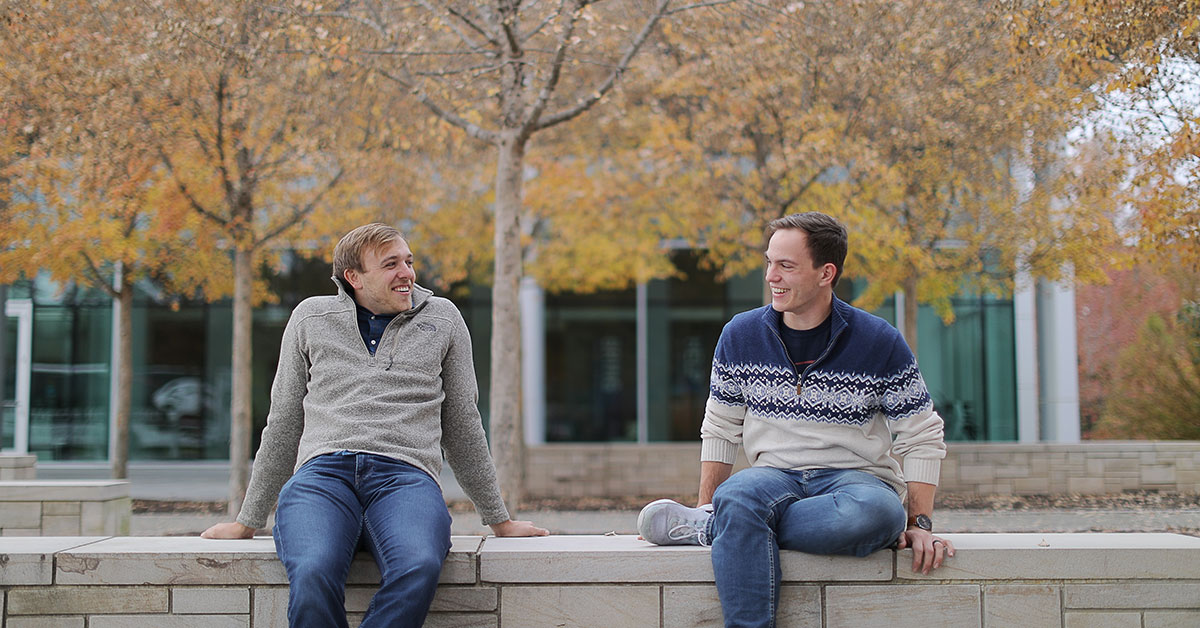 Richmond has a multitude of things going for it, to name a few:
Its low population density means that even if you live sixty miles away, you're still within an hour drive of the office—providing vast choices on where to live to best suit your preferences and budget.
The cost of living is 46.20% lower than San Francisco, 58.27% lower than Manhattan and 35.35% lower than Washington D.C. according to Bankrate.
Richmond has an ample mix of things to do, including theme parks, axe throwing, museums, breweries, cideries, bars, parks and river-side beaches.
If you like to travel, Richmond not only has a large airport, but is within driving distance of Dulles International Airport and Baltimore/Washington International Thurgood Marshall Airport.
The Capital One office at West Creek is also incredibly unique. It has:
Breathtaking views of nature, as well as hiking trails, a pond, a community garden, basketball courts, tennis courts and a volleyball court.
A commitment to employee well-being—there is a medical center, recently renovated gym (with an indoor basketball court, spin room, locker room and complimentary towel service), nutritionist and diverse healthy food options.
Four subsidized cafeterias with four to five different types of cuisine in each. These include a variety of vegetarian and vegan options all offered affordably. My lunch typically costs $4!
An inexpensive and delicious bakery, froyo, a Capital One Cafe (featuring Peet's coffee, half price for associates with your Capital One credit card), multiple Starbucks, Dunkin Donuts and even a FedEx (with corporate discounts).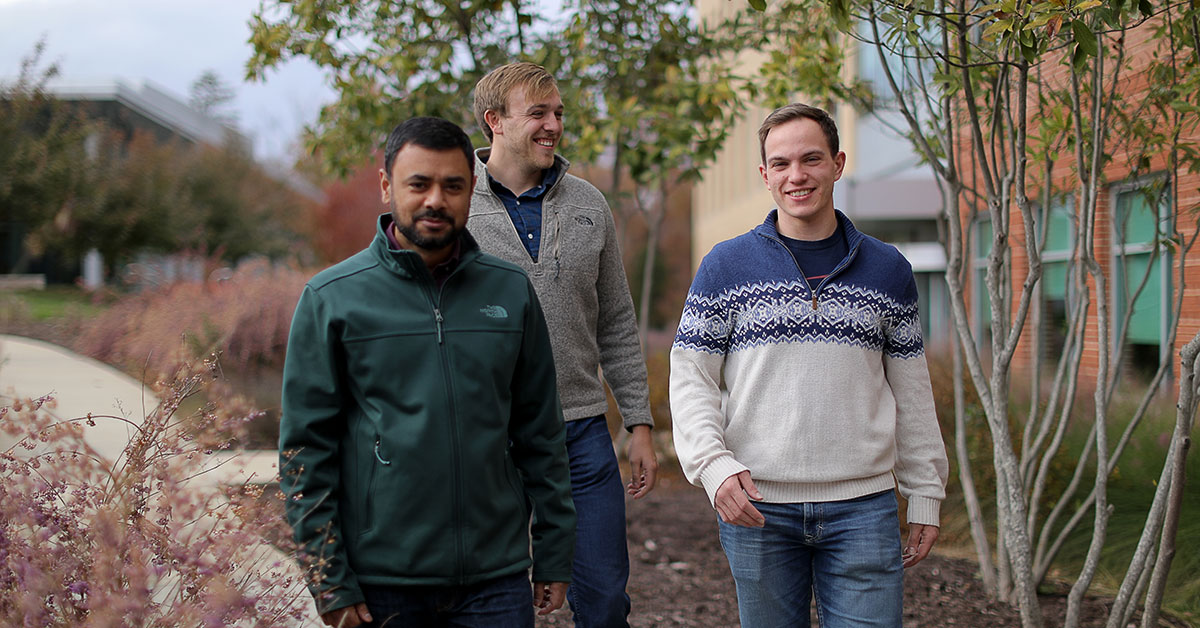 4. Promotions are based on merit
Through observation, personal experience and peer testimony, it's indisputable that hiring and promotion at Capital One is based on merit—not seniority. At former jobs, age and years of experience were prerequisites for certain roles and responsibilities. This was really frustrating to me because as a software engineer or an individual contributor, years worked does not necessarily determine your skill set or depth of knowledge. I'm thrilled to have seen that Capital One recognizes ability at all levels of tenure.
For example, to my surprise, I was hired as a Senior Associate Software Engineer, which is similar to Software Engineer II or Software Development Engineer II at other companies. A recruiter reached out to me to begin the interview process, so I didn't formally apply for a specific title until after I was hired. I later found out that applicants for software engineering positions who begin the process through a recruiter are considered for a variety of roles based on their individual skills and job experiences.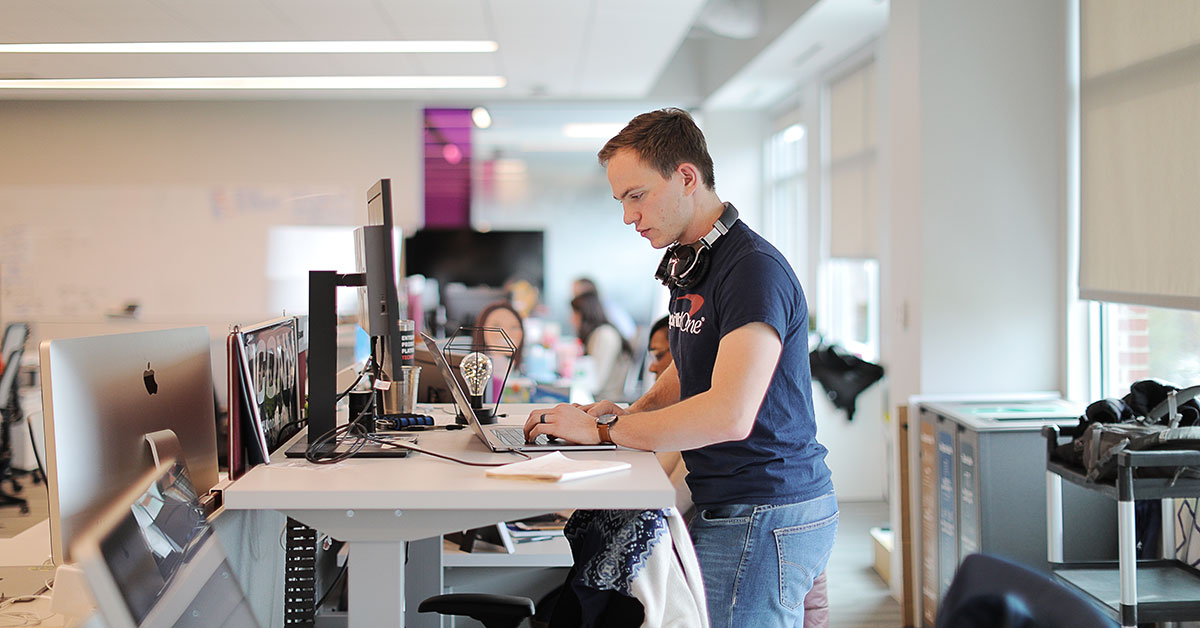 When I joined Capital One as a Senior Associate, I had five months of full-time experience. On average, Senior Associate Software Engineers at Capital One have two years of experience or are promoted internally after the two-year rotational Technology Development Program out of college. Because I had been the lead backend software engineer on a Fortune 50 client team and learned a valuable skill set extremely quickly at my previous company, I was able to continue my career here at a higher level. Make sure to highlight your exact technical skills on your resume and during your interview, and you may be pleasantly surprised at where you land! The recruiting team will figure out where you fit best. At Capital One, I have never felt that my age or years of experience have hindered my professional advancement.
5. Capital One clubs and activities
One of the things I always look forward to are the bi-weekly board game club meetings in the Richmond office. Playing board games as an adult after work is an entirely different experience than my childhood memories of MonopolyTM. Generally, each meet-up includes a game I've never played. Ultimate WerewolfTM is a crowd favorite to play with large numbers. 7 WondersTM is one of my favorite card drafting games. Betrayal at House on the HillTM is interesting because the other players actually begin as your allies.
While I can't speak too much to the community gardens located in Richmond—I am not a participant—I have friends who share their bounty with me. I have been told if you are lucky, you will get to see Capital One's family of otters in the pond while tending to your plants.
Feel free to check out our business resource groups, available at all Capital One locations. They offer you the chance to participate in a number of volunteer activities, as well as to get to know people from across the company who are interested in similar things.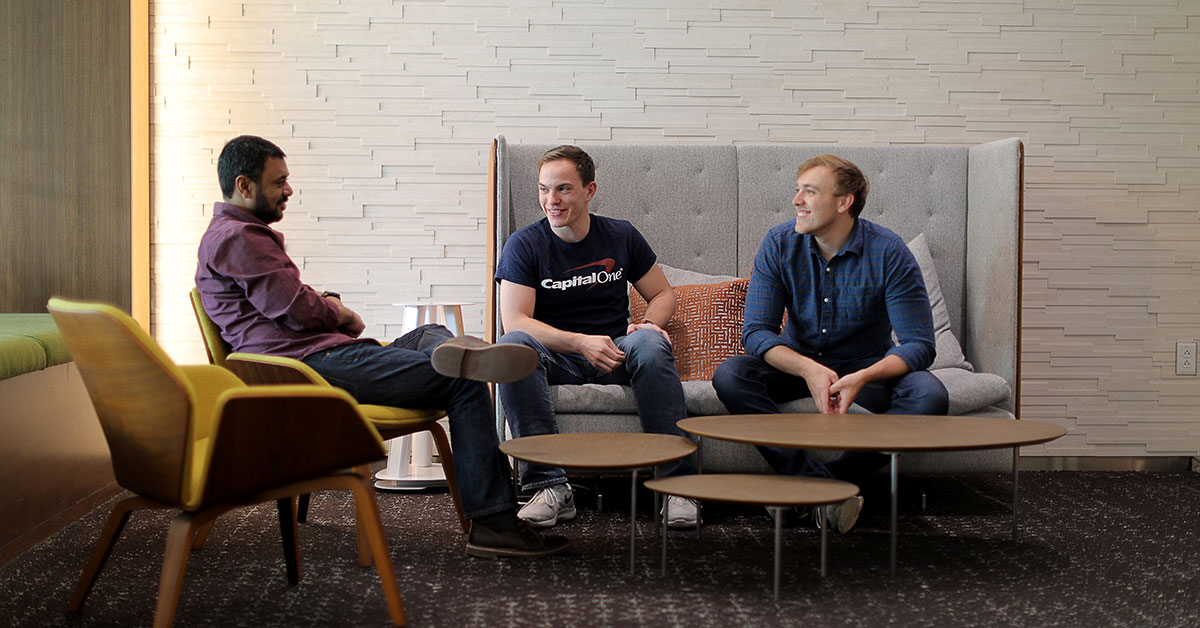 Final thoughts
The conversation you have with a recruiter at a career fair or on the phone is just a snapshot of what Capital One has to offer. Although the work you'll be doing is among the most important aspects of a new job, consider the environment in which you will be working. The people who surround you and company operations might be the factors that determine your stress level or happiness at work. Think about the quality of software produced by those around you; are they going beyond minimum test coverage requirements or strictly adhering to a specific architecture pattern? Ask your people manager where s/he sees you in the future and how you compare to peers at your current level and the next level. If you're unsatisfied with the answers or excited for a change, we welcome you to apply to Capital One.