Opportunity to innovation: How to create an exceptional machine learning team
Have you ever learned about a new technological advancement and wanted to pursue that chance for innovation? For Ming, that opportunity was Machine Learning. After identifying a need for this concept in her work and sharing the idea with her leadership, she was empowered to create her own machine learning team to work on solving complex technological problems. Now Ming is a Director in Data Engineering Team, within the Monitoring Intelligence Platform organization at Capital One, and loves all things machine learning and data. With her passion for tech, she's designed cutting-edge solutions in partnership with her larger organization which is responsible for designing and developing monitoring solutions for the enterprise technology teams.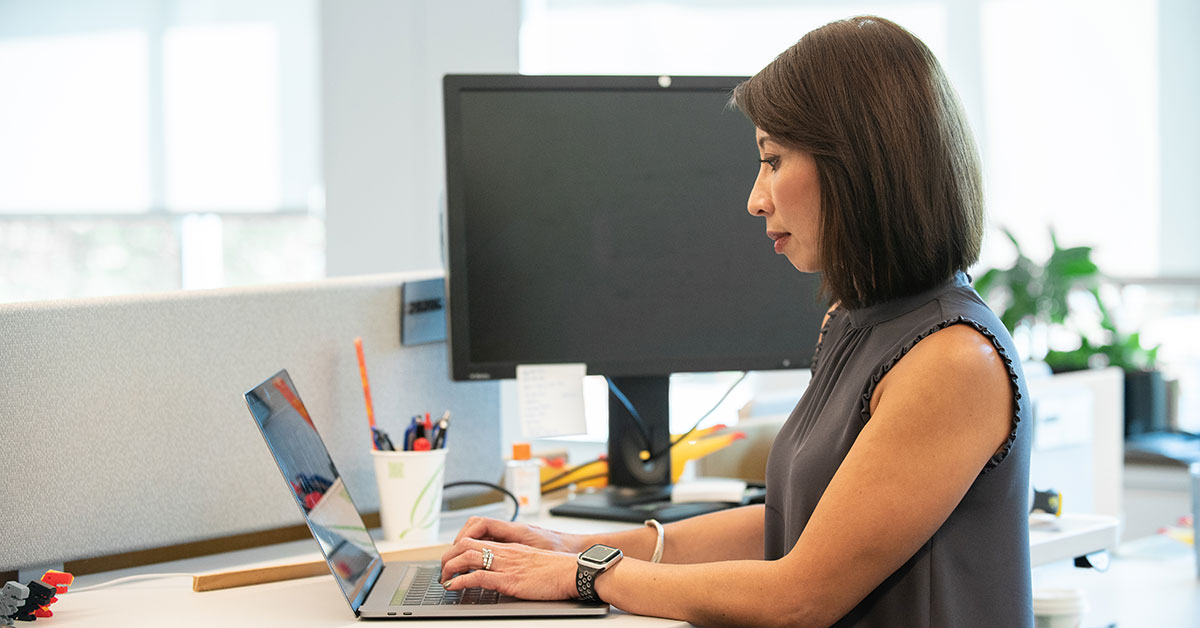 Data, strategy and analysis come naturally to Ming, who holds both undergrad and graduate degrees in Chemistry. "Whenever I try to answer questions or find solutions, they are based on data or computation," she says. Combining her analytical mind and creative problem-solving skills, Ming now holds a patent for a machine learning solution she created (no small feat!). She was able to patent her work with the help of the Capital One patents team.
Using machine learning to deliver a seamless customer experience
How do you create the ideal human and technology interaction? Even though Ming and her team don't directly interact with customers, their work is key to our customers' successfully interacting with Capital One's digital bank. Using machine learning algorithms, Ming and her team work to ensure their technology is flawless and the experience for the customer is optimal. The key to creating this intuitive experience is machine learning.
"What drives my team and what gives us satisfaction is knowing that when a customer needs to do anything, like access their money or see where they are with their spending, they can go into their Capital One app—or go to our website—and never have a problem because everything is working," Ming says. "That's how we stay connected to the customer. Because we know that if we are not helping our internal teammates find failures or weak spots in advance, that the outcome would be a potential problem for the customer."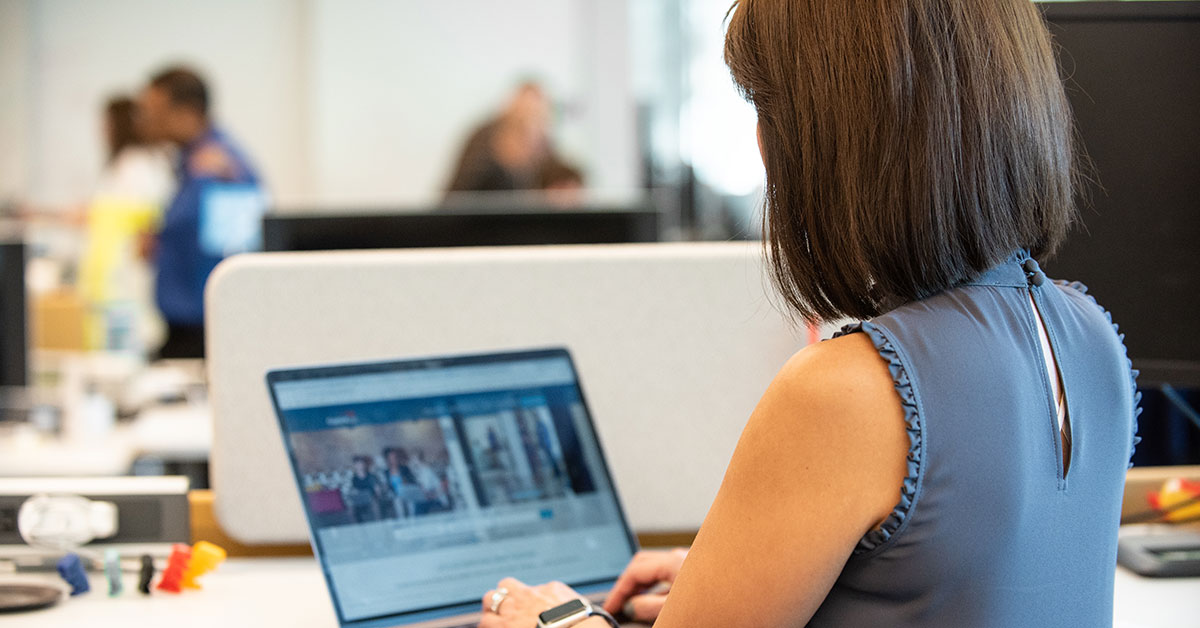 The machine learning her team does is all about processing and iterating through countless scenarios (such as unusual customer login behaviors), far more than a human alone could monitor. Their ability to catch errors, or unusual behaviors, helps flag tech teams and alert them to prevent possible errors, proactively. The work of Ming's team is a huge benefit to all tech teams and to customers.
Ming sees her role as helping in intelligent decision making. "It's just making our teams' jobs easier so that they can make the customer experience better."
Creating a new machine learning team from the ground up
Ming built a team of seven from scratch after seeing the growing need for more innovative tech to better empower customers. She knew machine learning was the solution, and was thrilled by her leadership's support and enthusiasm.
"My leadership and Capital One allowed us to have the opportunity to pursue new technology and innovative ways to solve problems," Ming says. "They said, 'Hey, here's a big problem. Here's where technology is going. How do you think you should solve it?' And they gave me an opportunity to test the solution. And once that solution started yielding results, they were so supportive and invested more to grow my team so that we continue to do more."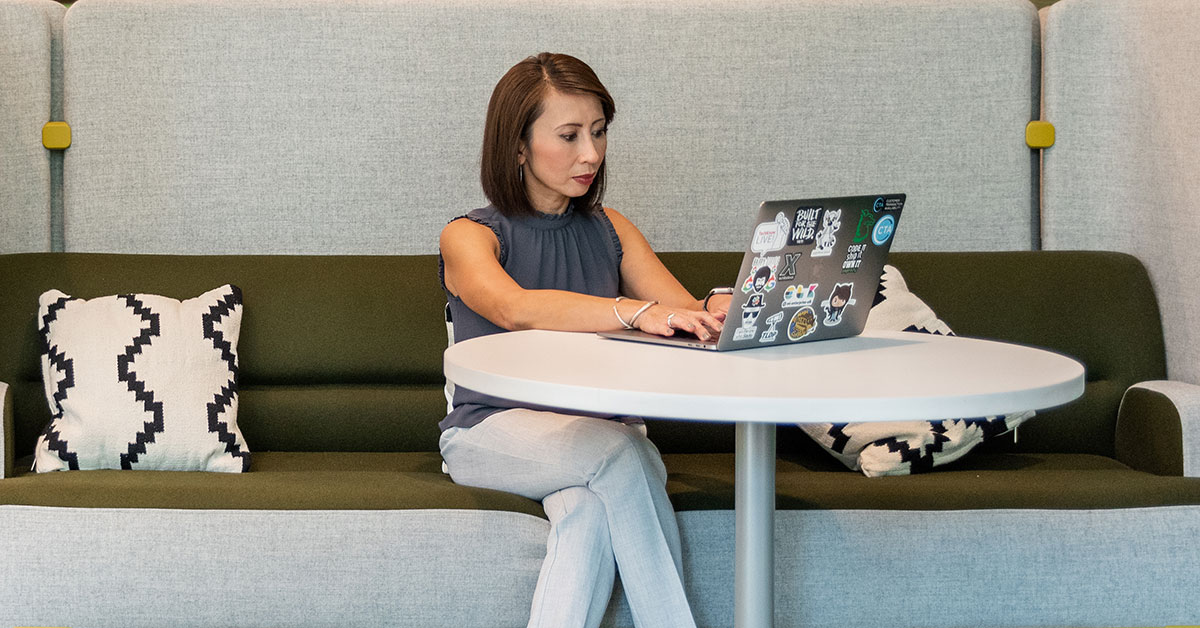 Curious about the real-world impact of technological disruptions, her team built a natural language processor that analyses social media comments. When they see a spike in a technology complaint, they can quickly jump in to fix it, before it becomes a larger problem. "It humanizes the ramifications of having a technology disruption," she says. And because the team can more quickly uncover issues, these types of disruptions are less frequent, leading to a better customer experience.
Most companies have a data science team and possibly a machine learning team, but the combination of data engineering and monitoring is uncommon. "What is unique about my team is we do machine learning for operational monitoring," she says. "When we started, there were very few teams doing that. That's why it was exciting." It was a journey to build a team, but with the support of Capital One and her own passion for tech, both internal teams and customers now have a more seamless experience.
Copyright © 2023 Opinions are those of the individual author. Statements are deemed accurate at the time of posting. Unless otherwise noted, Capital One is not affiliated with, or endorsed by, any company mentioned. All trademarks and intellectual property used or displayed are the property of their respective owners.